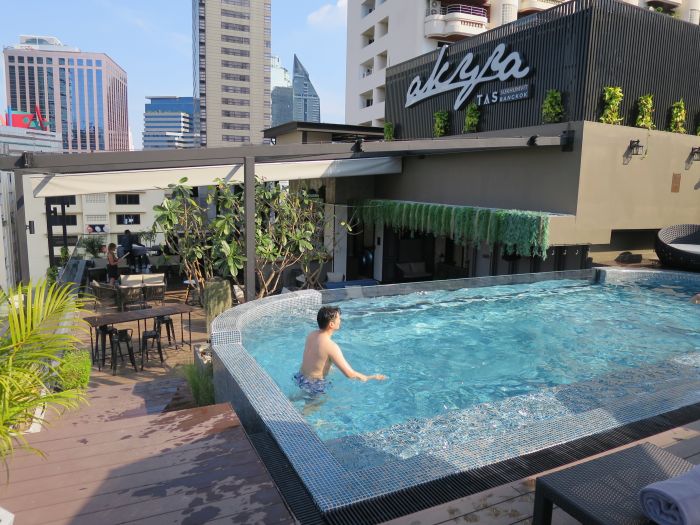 Photo by Michael Reiss
If your preference is a small, trendy boutique hotel in the Sukhumvit area of Bangkok, the Akyra is a prime choice. As part of the Small Luxury Hotels of the World collection, this 20 room, newly built, the green property has it all. Tucked in around an enclave of residential buildings, this sleek, modern abode boasts a cool rooftop bar, restaurant, pool and fitness center.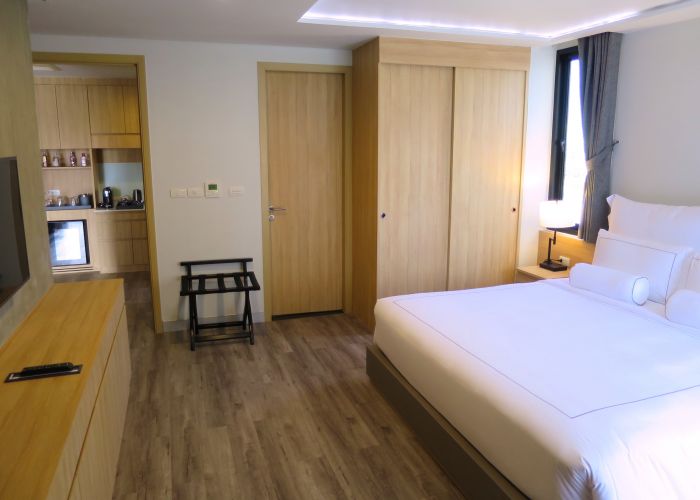 Photo by Michael Reiss
The rooms at the Akyra Hotel are bathed in light from floor to ceiling windows, while the soothing earth tones--with light wood built-ins-- maximize the interior space and make for utility and comfort. The suites include a separate living room, dining and computer desk area that makes this ideal for work or a holiday. The neighborhood of Sukhumvit includes a convenient Skytrain station, lots of local shops, street food stalls, and close proximity to some of Bangkok's most notable shopping destinations including Terminal 21, EmQuartier and The Emporium. Above all, the personalized service at the Akyra Hotel makes you feel like your staying with friends who are sharing their best finds with you to ensure that you'll have the sense of what it's like to live in their 'hood.
Photo by Michael Reiss
Conveniently located on the ground floor, Siam Soul Café serves a combo buffet and a la carte menu for breakfast, as well as an all-day breakfast menu, which specializes in traditional Thai cuisine in the evening.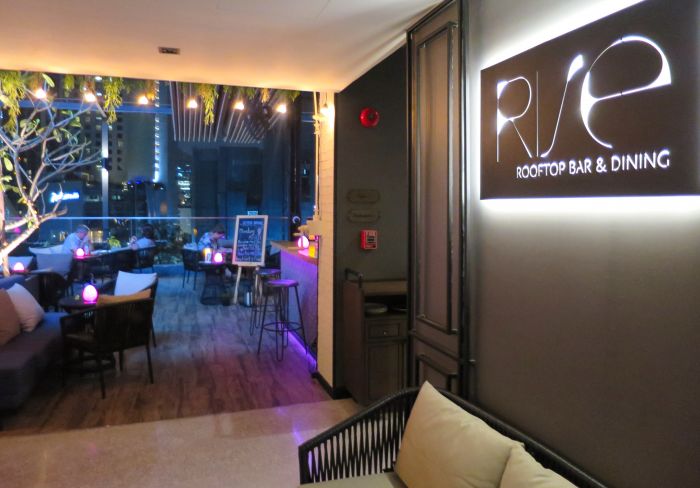 Photo by Michael Reiss
Check out the rooftop restaurant and bar called Rise. The modern décor, skyline views and breezy vibe make this a favorite spot for locals as well as guests to spend an evening. Start with one of their signature cocktails while you peruse the menus with items available from their Thai repertoire in Siam Soul Cafe as well as the Rise menu featuring a wide variety of smoked, grilled and barbeque items not commonly found elsewhere in the city.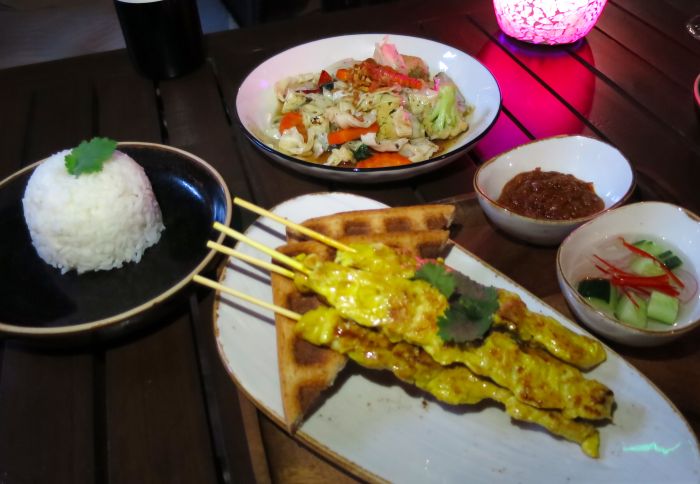 Photo by Michael Reiss
Our favorites included a particularly tasty rendition of Thai Satays, memorable Pulled Pork Nachos, Baby Pork Back Ribs, and Steamed Sea Bass Stuffed with Lemongrass with Wok Fried Vegtables accompanied by several brands of draft beer. A must for dessert is the chef's Banana Coconut Souffle.
The Akyra Sukumvit scores high points for a fresh, personal expression of traditional Thai hospitality in a modern, contemporary setting.