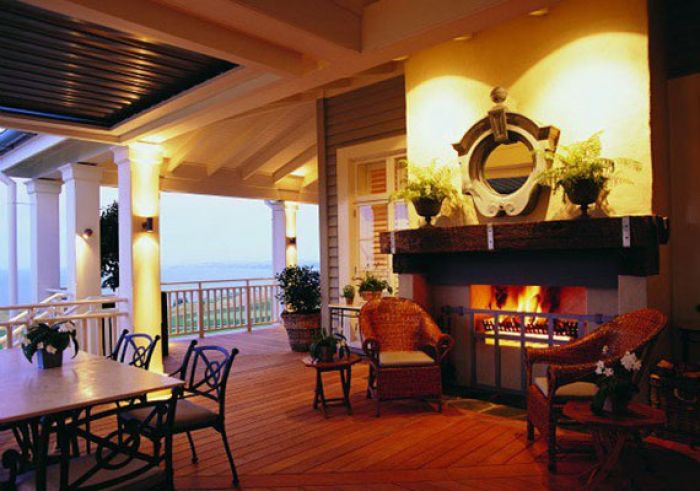 Luxury Hotels:
Kauri Cliffs is a luxurious lodge located on the coast of New Zealand.
Located in an area rich with history of both native Maori and newer European, Kauri Cliffs is located in a natural wonderland with plenty of area to explore both on and outside of the lodge grounds.
The 6,000 acres where the lodge sits provides panoramic views of the Pacific Ocean as well as nearby Cape Brett and the Cavalli Islands.
Kauri Cliffs contains multiple buildings and outdoor facilities for your pleasure. The main lodge contains spacious beamed ceilings as well as a living room, meeting room, card room, and small computer room. Gourmet dining is available in the lodge's dining room as well as the many verandas, which overlook the golf course and Pacific Ocean.
The luxurious amenities include two Astroturf tennis courts, a golf course, spa and fitness center as well as three secluded beaches perfect for swimming and picnicking.
Accommodations at Kauri Cliffs include outlying cottages that are available as both standard and deluxe and are staggered along the coast. Amenities in the rooms include an open gas fireplace, superior mini-bar, large armoire with a TV, DVD player, CD player, super-king bed in addition to well-appointed furniture.
In addition to the spacious cottages, Kauri Cliffs also offers two "Security Rooms" for visitors accompanied by security, drivers, minders or children.
You can also have the ultimate luxury experience by staying in the Owner's Cottage. The Owner's Cottage is a 4,200 two-suite house featuring a private infinity swimming pool and hot tub as well as an outdoor barbecue and cooking facilities for private dining. The house also contains open fireplaces in the bedrooms and main lounge, as well as a third room that can be converted into an office or room for a nanny or children.
In addition to luxury accommodations and amazing views and facilities, Kauri Cliffs also offers the finest cuisine, featuring local produce and homemade favorites.
The prime location and careful consideration of every amenity ensure that your stay at Kauri Cliffs will be a luxury vacation to remember.
For LxM Carly Zinderman