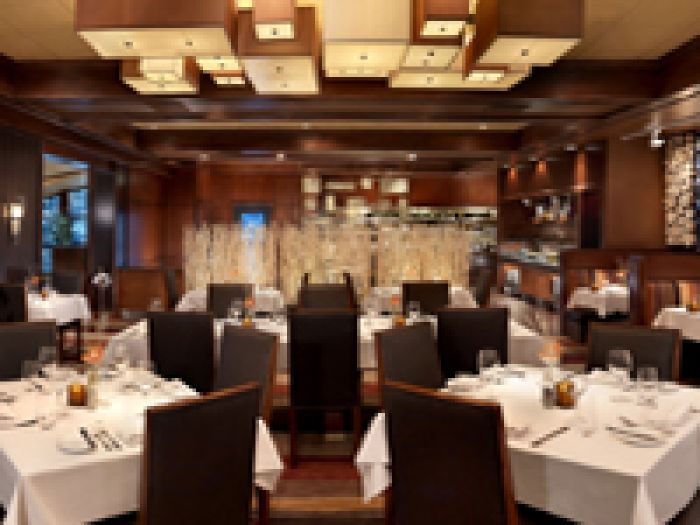 Luxury Hotels:
With more than 30 properties, Destination Hotels & Resorts accomplishes the daunting task of presenting a unique and regional experience at each location. Now, after a round of renovations, Destination puts the spotlight on dining - creating dining experiences that convey warmth and sustainability in distinctive settings.
While the properties and restaurants are anything but cookie cutter, Destination's newest eateries all share one theme - the embrace of organic, farm-to-table cuisine and giving guests a memorable experience.
"We are not operating restaurant hotels, but rather restaurants that happen to be in hotels," said Mitch Mehr, vice president of corporate food and beverage for Destination Hotels & Resorts. "Dining is an integral part of every getaway. We want to cultivate an entire experience from the location to the accommodations to the cuisine."
To refresh some of its iconic restaurants, Destination enlisted culinary trendsetter Elizabeth Blau and her team at Blau & Associates. Blau is known for creating concepts for Wynn Resorts and MGM/Mirage Resorts among other well known hoteliers.
For Atwater on Gore Creek at the Vail Cascade in Colorado, the Blau team worked closely with Executive Chef Richard Beichner to create two distinct dining experiences - a casual tavern and fine dining area - overlooking Gore Creek. A member of the slow food movement for years, Chef Beichner is a proponent of using fresh and local ingredients and offers a menu featuring simple, farm-fresh goods and organic products often found at regional farms.
Out of the mountains and into the city, VOICE, located in Houston's freshly renovated Hotel ICON, opened its doors last spring with a menu of modern American dishes melding French techniques with a regional focus. Chef Michael Kramer needs to look no further than his backyard, including South Texas, the Gulf Coast and neighborhood farmers' markets to find premium game, seafood and produce. VOICE recently was named to Esquire Magazine's "Best New Restaurants of 2008" list.
The Inn and Spa at Loretto introduced Luminaria to Santa Fe travelers last year, where Chef Brian Cooper infuses a bit of Southwest soul into his eclectic menu crafted from the freshest ingredients from local farmers and ranchers. The Inn also tapped Blau's talents, whose influence can be seen throughout the newly refurbished dining area, which is warmly lit with a landscape of votive candles and luminaries accenting southwest colors and textures.
And in Southern California, L'Auberge Del Mar's KITCHEN 1540 shines among a sea of trendy health-minded eateries. Chef Paul McCabe's menu is centered on organic ingredients and comprised of imaginative yet traditional creations, which guests savor under white vaulted ceilings in a contemporary coastal dining room. KITCHEN 1540 opened last fall.
Coming soon along the Southern California coastline in Palos Verdes will be Terranea Resort which is scheduled to open in summer 2009. Those with a taste for the unique will have an opportunity to sample numerous creations at the resort's four main restaurants and a variety of other dining concepts throughout Terranea.
By Kristin Yantis Mettler
JustLuxe
Contributor