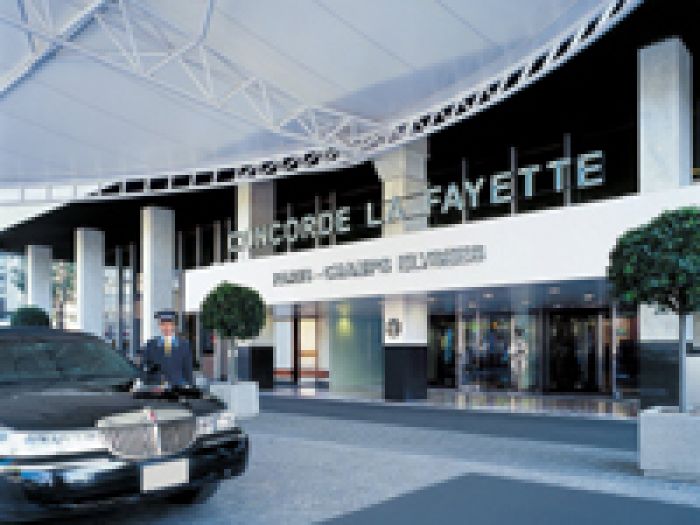 Luxury Hotels:
Since 1974 the Hotel Concorde La Fayette has been providing the Porte Maillot area of Paris with luxurious accommodations.
Designed by prominent French architect Guillaume Gillet, the Hotel Concorde La Fayette is a modern structure, complete with the latest in amenities and services.
Thirty three floors of 950 rooms provide breathtaking views of the Eiffel Tower in one convenient location, near the Champs-Elysées and between the La Défense business district and the Triangle d'Or shopping area. Guests can hop on the nearby metro and arrive at all the top Pairs destinations, including the Eiffel Tower, Place de la Concorde, The Louvre and the Museum of Modern Art.
Both business and leisure travelers will appreciate the white marble reception desks as well as the hotel's two bars and restaurant.
Book your stay at Concorde La Fayette >>
In the Restaurant La Fayette, guests can choose from the buffet or a la carte menu of French and international cuisine. Each week of the year features a special theme, making it the perfect place for families to dine. While enjoying lunch or dinner, the restaurant's large windows offer exceptional views of the city.
On the ground floor, Bar La Fayette guests can enjoy a Parisian bar for light meals and drinks during the day and by night enjoy the transformation into soft lighting and live piano music.
On the top floor, experience panoramic views of Paris while relaxing in the cozy atmosphere of the Panoramic Bar.
The Club 30 Lounge provides Club La Fayette guests with a place to relax or meet and greet. Here, guests can enjoy breakfast and snacks and drinks throughout the day.
As part of the largest convention center in Europe, the Hotel Concorde La Fayette provides guests with a modern Business Center, Fitness Center, Concierge and even a Shopping Gallery with upscale shops like Baccarat.
The Hotel Concorde La Fayette offers generous offers for travelers, from business travelers to families. They also offer fully equipped meeting rooms as well as a variety of guestrooms.
Book your stay at Concorde La Fayette >>
From spacious classic rooms that offer views of either Montmartre or the Eiffel tower to Superior rooms with their own private elevators, the Hotel Concorde La Fayette ensures that even the basics are luxurious.
On the hotel's top floors, guests can indulge in suite-style rooms: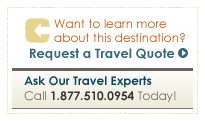 Club rooms give guests access to breakfast in the Club 30 Lounge, private Business Centre and free access to the Club Med's "Waou" Health Club and more.
Junior suites offer the convenience of a bedroom and adjoining sitting room as well as Club La Fayette benefits.
The ultimate luxury is found in the Ambassador and Royal Suites, which offer Penthouse luxury and stunning views.

Whether you are traveling for business or pleasure, the Hotel Concorde La Fayette has an option for you, right in the heart of Paris.

For LxM Carly Zinderman

Hotel front

Superior room

Superior room

Superior room

Bathroom of a Suite

Panoramic Bar

Lobby

Bar

The 30 club, lounge, bar

The front desk

Lobby