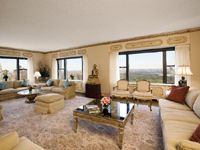 Luxury Hotels:
Despite -- or because of -- what is undoubtedly a difficult period for many businesses, The Helmsley Park Lane Hotel has decided that this is the time for truly upscale hotels to do more, not less. The luxury property located on Central Park South has just renovated the top six floors to give them a more contemporary look with services to match and has branded them the Top of the Park Lane. Reservations are now being accepted.
The 96-room renovation includes 71 standard guestrooms, averaging 360 square feet, and six Junior suites, averaging 485 square feet. In addition, there are now 14 one-and two-bedroom suites, ranging in size from 750 square feet to the 3,700 square-foot Helmsley Penthouse Suite. All rooms have spectacular park or city views and are designed to function as an office away from home.
According to Takis Anoussis, Director of Operations for Helmsley Hotels and General Manager of The Helmsley Park Lane, the owners believe that the word "value" is now more important than ever for executives who normally stay in five-star properties.
"The Helmsley Park Lane is one of the finest hotels in the city. All of our rooms on the upper floors have spectacular views overlooking either Central Park or the Manhattan skyline, and we offer an unparalleled level of service to our guests. Many business travelers still desire that extraordinary level of comfort and service but are no longer willing to pay $700 or $800 a night for a small room. We have filled that need with spacious rooms and service that is equal to, or better than, any other hotel in New York regardless of how much they charge."
Complimentary services available at the Top of the Park Lane include same-day pressing of clothes, shoe shine, use of the board room, express check-in and check-out service, daily breakfast and in-room check-in for returning guests.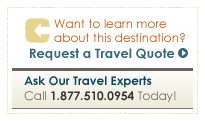 In addition to some of Manhattan's most spectacular views, guests in these rooms will enjoy the latest in-room technology with 37-inch LCD televisions and state-of-the-art electronics. The entire hotel is Wi-Fi accessible as well.
Atop the hotel is one of the truly grand apartments in Manhattan. The 3,700 square foot Helmsley Penthouse Suite takes in a view of Manhattan that makes one reflect on what it truly means to be on top of the world. Appointed with crystal lamps, a library, a private dining room, luxurious upholstery and fine linens, this apartment is truly the height of elegance.
Apartment Suite
Apartment Suite Dining
Apartment Suite Living Room
Guestroom
Guestroom
Living Room
Guestroom
Guestroom