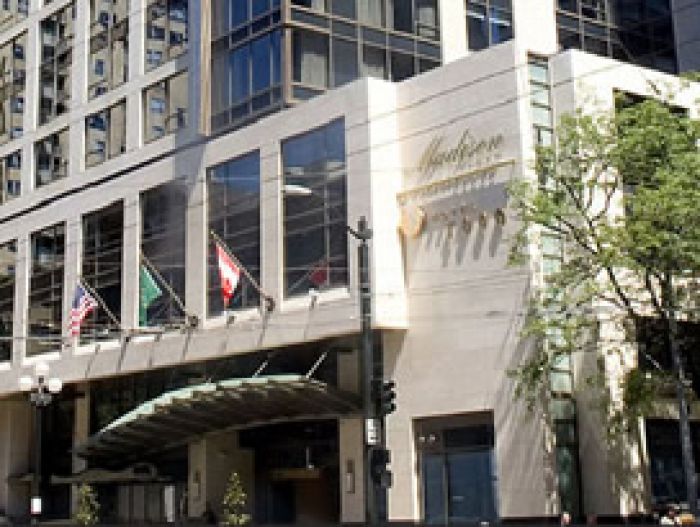 Luxury Hotels:
Located in one of the most tech-savvy cities in the nation, the Hotel 1000 Seattle doesn't fail to serve up some of the most unusual twists and turns of modern technology. With luxurious touches, at every turn, from the moment you enter the modern-style lobby, a stay at this epitome of modern elegance won't be soon forgotten.
From the outstanding service to the astounding views of the Puget Sound as well as downtown, the Hotel 1000 Seattle never ceases to amaze. Each suite is customizable with artworks that suit your taste and a bathroom that is a functional work of art. In the common areas of the unique property, enjoy amazing workout and spa facilities, but don't miss out on the simulated golf course room. With over 50 courses to choose from, enjoy a round or two on panoramic fairways, crosscut greens, complete with galleries of fans, water hazards, and wildlife. Enjoy dinner at Boka, the hotel restaurant. From the primo location on First and Madison head to nearby Pike Place and Pioneer Square for a taste of Seattle, both of which are only mere blocks away.
Book you stay at Hotel 1000 Seattle >>
The hotel features a number of luxury distinctions in the form of state of the art electronically controlled rooms, including do-not-disturb and housekeeping features, like an intelligent private bar that alerts staff when you are out of your favorite refreshment, as well as LCD HDTVs and wireless Internet access. Pacific Northwest décor accented by modern Asian art is adjusted according to the individual. In the well-appointed bathroom, enjoy the tub that fills from the ceiling down. Play in the Golf Club, relax at the Spaah, and enjoy tasty cuisine at the hotel's spectacular eateries.
Whether you are visiting for business or pleasure, the hotel offers different venues for you to enjoy a good conversation or to sit in meditation. In the library, curl up with a good book by the fire and have a cup of Seattle's coffee during the day. In The Studio, relax in the contemporary setting and have a light bite paired with a glass of Northwest wine. At Boka, enjoy urban American food and handcrafted cocktails for lunch, cocktail hour, dinner, late night, weekend brunch, and seasonal patio dining.
Book you stay at Hotel 1000 Seattle>>
Reserve your tee time in the simulated Golf Club room. Choose from 50 world-renowned courses and play with friends or alone. You can even get lessons from a pro.
The Spaahh at Hotel 1000 provides a relaxing environment to nurse your skin back to health with a variety of spa and beauty treatment options. For summer, try the Sunrise Facial for a smooth, sun-kissed glow.
Whether it's a weekend family getaway or a business trip, the Hotel 1000 Seattle provides 1000 reasons to book your stay there.
For
JustLuxe
Carly Zinderman
Hotel 1000 Seattle
Hotel 1000 Seattle
Hotel 1000 Seattle
Hotel 1000 Seattle
Hotel 1000 Seattle
Hotel 1000 Seattle
Hotel 1000 Seattle
Hotel 1000 Seattle
Hotel 1000 Seattle
Hotel 1000 Seattle
Hotel 1000 Seattle
Hotel 1000 Seattle
Hotel 1000 Seattle
Hotel 1000 Seattle
Hotel 1000 Seattle
Hotel 1000 Seattle
Hotel 1000 Seattle
Hotel 1000 Seattle
Hotel 1000 Seattle
Hotel 1000 Seattle