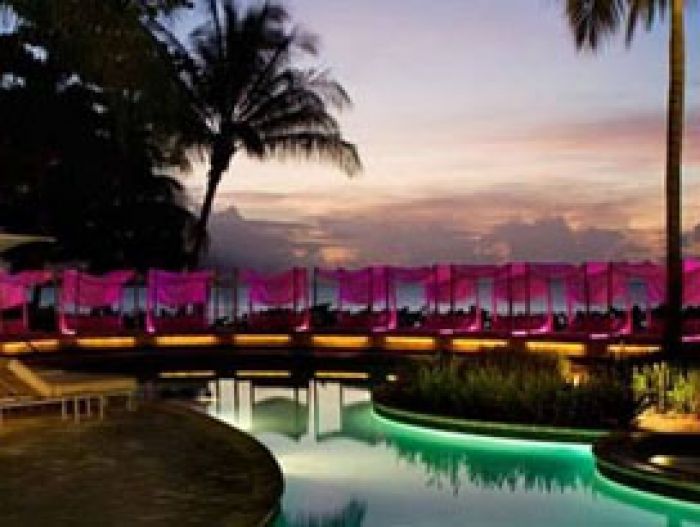 Luxury Hotels:
White sands, exclusive beaches, uninterrupted sunshine and a nightlife that never sleeps entices visitors from all over the world who are looking for an unforgettable escape. El San Juan Hotel & Casino in Puerto Rico combines intoxicating Caribbean breezes with the exciting attractions of the Isla Verde district, seamlessly integrating the best of both worlds.
Noted for its location on the most beautiful beach in Puerto Rico, the El San Juan Hotel & Casino brings all the luxuries of private, beachfront living to an area busy with renowned dining, the best shopping, and late night hotspots. As a member of the Waldorf Astoria Collection, their understanding of luxury is innate.
Located on 15 acres of lush, landscaped grounds with freshly decorated guestrooms and suites, as well as lavishly appointed one, two and three-bedroom villas in the Las Casitas Village, which brings added comfort to a beach escape.
The old-world island setting of the El San Juan Hotel & Casino is what makes it ideal for an unforgettable vacation. With over two miles of pristine, white sand shores and crystal clear waters, you are greeted with endless ways to enjoy the sunshine during your days at the El San Juan. Lounge under a beach umbrella in the soft sand or swim a few laps in the Olympic-sized swimming pool for a little exercise before getting ready for a night on the town.
A myriad of options for your evening lie just minutes from your guestroom or suite; with seven award-winning restaurants, you are presented with a wide array of culinary delights, in addition to 15 bars, lounges and nightclubs. Whether you are in the mood for unparalleled fine dining, like Yamato which is considered San Juan's finest Oriental restaurant, or a more laid back setting, such as Las Terraza, where you dine over looking the pool and the island's tropical gardens, El San Juan has worked hard to consider your every whim-even before you do.




Visit the Website

But, of course, the El San Juan's amenities are two-fold: the luxurious accommodations of a four-diamond hotel and the exhilaration of a legendary Puerto Rico casino. The 13,000 square-foot facility is a premier gambling destination, drawing guests from all over the island, as well as world travelers, to its state-of-the-art machines, cocktail service and endless tables.

Finally, after a wild night out at a club or in the casino, your body will be eager for some R&R. This is where the Edouard de Paris Spa comes in. Five private treatment rooms as well as a couples' nook with a double table for side-by-side massages allow you to make your experience at the spa both intimate and completely focused.

The exclusive location of the El San Juan Hotel & Casino is only part of the experience. Once you discover all that the hotel has to offer, in terms of dining and lounge options, their beautifully decorated rooms and suites and the legendary casino, the Puerto Rico hotspot will quickly become one of your favorite places to escape to.

For JustLuxe Kate Prihoda

El San Juan Hotel and Casino

El San Juan Hotel and Casino

El San Juan Hotel and Casino

El San Juan Hotel and Casino

El San Juan Hotel and Casino

El San Juan Hotel and Casino

El San Juan Hotel and Casino

El San Juan Hotel and Casino

El San Juan Hotel and Casino

El San Juan Hotel and Casino

El San Juan Hotel and Casino

El San Juan Hotel and Casino

El San Juan Hotel and Casino

El San Juan Hotel and Casino

El San Juan Hotel and Casino