Kamran View Profile

CEO-Founder | RGM Group
Big Sur Post Ranch Inn, Eco-luxury Hotel
Posted: Jan. 14th, 2010 | Comments 0 | Make a Comment
Hotel Review:
It's a new year, but the focus on environmental focus and conservation has been growing and evolving for the better part of the past decade. Now, people have integrated "green living" so far into their lives it is no longer just at home or at work, but on vacation as well. Boutique hotels are applying their astute focus on their guests to their surroundings, and are becoming a quick favorite in the luxury boutique market, bringing many small, eco-luxury resorts to the forefront.
One of the most notable, and remarkable, is the small Post Ranch Inn nestled on the cliffs of Big Sur, California, home to some of the most beautiful scenery on the west coast. Towering redwood and oak trees surround and camouflage Post Ranch, making itself a part of the environment. One of the most secluded and romantic boutique hotels on the coast, the property is a haven for those looking to celebrate an unforgettable honeymoon or anniversary, or simply escape to peaceful comfort. Post Ranch Inn has met, and then raised, the bar for excellence in this category.
Recently updated from 30 rooms to now 40, each of the Post Ranch Inn's guest rooms are suites, elevated to the highest level of accommodations. They boast breathtaking views of either the spanning Pacific Ocean or the looming, majestic mountains and cliffs of Big Sur through floor-to-ceiling windows and skylights. Enjoy the sunset on your private deck or the ceiling of stars in your indoor-outdoor bathtub. Each room also has king-size beds and wood-burning fireplaces, perfect for warming up on a chilly night.

With complimentary activities offered to the guests, your days will not be boring, even if you can find yourself able to leave your amazing suite. You can begin your day with morning yoga or join one of their experienced guides on a nature walk and tour through the forest. Finally, enjoy stargazing with the Post Ranch astronomer and take advantage of their location far from any city and the pristine view of the starry sky.

But anyone will tell you that a stay at the Post Ranch is not well spent until you experience one of their exceptional spa services at the hands of their talented aestheticians. From unique body therapies to a rejuvenating stone massage, all of their treatments are performed in the privacy of your suite or on your private deck, and can be enjoyed side-by-side with your spouse or loved one, making them a great addition to a romantic getaway.

So many that have indulged in the Post Ranch Inn have returned again and again, proving their excellence in service and accommodations. As a family venture, their attention to detail and guest experience is unparalleled, earning them their status as a truly luxurious vacation spot for the discerning traveler. You can rest assured that, upon your visit, you'll be hard-pressed to be disappointed.
Related Topics : Boutique, Luxury Travel
LET'S CONNECT LUXURY NEWS & MORE






Featured Luxury Hotels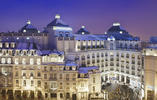 Brussels, Belgium
Steigenberger Grandhotel, Brussels
225 spacious guestrooms and a perfect location on the Avenue Louise makes the...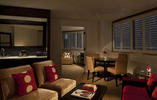 New Orleans, United States
W New Orleans
What's the word for W New Orleans? Spicy. Located just steps from the notorious...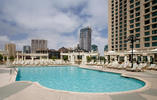 San Diego, United States
Manchester Grand Hyatt San Diego
See the best of San Diego, California up close with a stay at Manchester...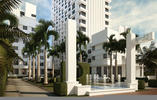 South Beach, United States
The James Royal Palm
Featured as one of Forbes Magazine's "top 10 most anticipated openings of...

Fort Lauderdale, United States
W Fort Lauderdale
Lounging on Florida's sugar-sand coastline W Fort Lauderdale makes its debut as...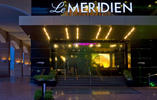 Panama City, Panama
Le Meridien Panama
On the edge of the Bay of Panama overlooking the old and new quarters of the...