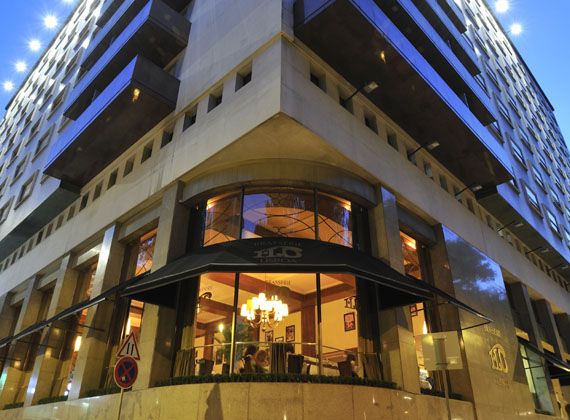 Luxury Hotels:
Nestled in the heart of the capital city, the Tivoli Lisboa has a reputation for providing guests with unparalleled quality. Recently renovated, the historic Tivoli Lisboa maintains a reputation of timeless elegance, setting the standard for other luxury hotels in the city since first opening in 1933.
From its advantageous location in the center of the city, on Avenida da Liberdade,
Tivoli Lisboa
has become a favorite meeting place for locals and travelers alike. The Tivoli Lisboa boasts great meeting facilities in five meeting rooms, including a theater, reception, u-shape and others.
The hotel offers 306 guest rooms. Each recently remodeled guestroom boasts LCD TVs as well as LCD monitors in bathrooms, wireless Internet, individual reading lights and subdued lighting, iHome, and
Nespresso
machines. The seventh floor of the historic hotel has been transformed into a 250 square meter presidential suite, making it among the largest in the city. From this luxurious grand room, one can experience panoramic views of the city's historic city center.
On the top floor of the hotel, guests can experience a superb view of Lisbon, while dining at Terraço Restaurant, which has been remodeled to reflect a contemporary and elegant aesthetic. Guests looking for an informal and peaceful setting may wish to dine at the hotel's other restaurant, Brasserie Flo. Inspired by artists, Brasserie Flo offers a classical and sophisticated setting.

The well-trained staff at Tivoli Lisboa promises personalized service and attention to detail, ensuring the best possible experience at Lisbon's highest rated five-star hotel.
See all
Luxury Hotels