Jule Guaglardi View Profile

Owner | Nomad Productions Inc. / Roxy Lulu LLC
Hotel Review: Hacienda Petac in Yucatan, Mexico
May. 10th, 2010 | Comments 0 | Make a Comment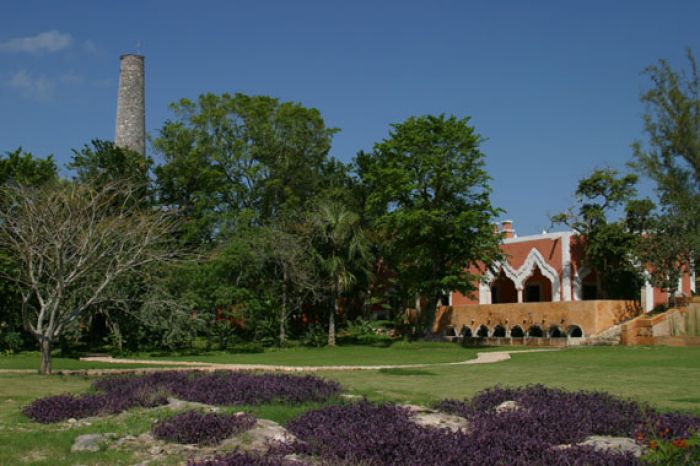 Hotel Review:
After the 25th "I'm exhausted and I can't keep working these crazy hours," I decided it was time to force my husband to take a vacation, and although he was (and is) a classic workaholic, he sheepishly agreed.
Knowing that I travel somewhat extensively for my job, he left the destination up to me. My choice — a magnificently restored hacienda in the Yucatan region of Mexico, known simply as Hacienda Petac.
After a short flight from our home in South Florida, we began our journey via rental car to the tiny village of Petac, about 30 minutes outside the city of Merida. I should probably explain what I mean by tiny. I mean two streets, a soccer field, a basketball court, two churches of different denominations, a corn grinding factory, known locally as a tortillaria, as well as three corner stores known as tiendas. That's what I mean by small.

In truth, the village of Petac exists because of the Hacienda. Consisting of roughly 170 residents, most of who had relatives that worked at the hacienda when it was a sisal factory, which had been big business during the war.

Owners of the Hacienda, Dev and Chuck Stern, a Texas couple with tremendous dedication and vision, bought the site in 2000 — a site most likely dating back to the Colonial period, and spent the following three years restoring the property and adding to its splendor. They lovingly refer to Petac and the surrounding villages as "the Mayan countryside". Driving in, I must admit you do sort of feel like you've stepped back in time — with nature abound, some dirt roads, some paved, no real sign of modern amenities, random gaping holes in the ground leading to mysterious Cenotes, as well as ancient ruins mixed with splashes of cluttered village life — an interesting combination to say the least.

Passing this scene, my husband is now convinced we'd taken a wrong turn somewhere but I assure him, this is the way and within minutes we see the tower. We have arrived.

It's best to describe a hacienda as a series of architecturally interesting buildings, including a main house, spread out over a certain amount of acreage that collectively make up, well — in this case, a really fabulous estate.

In the case of Hacienda Petac, we arrived to find an old Moorish influence easily seen in the graceful, dramatic arches. The building was largely crafted from old stones collected from dismantled Mayan structures that had originally sat directly on the grounds. Unusual yet stunning colors fill the walls made from natural pigments and mixed in a very old traditional way using lime in the base, allowing the colors to breathe — a most gorgeous affect. None of the paint is acrylic or oil-based.

There's a main building which houses the dining room, living room, bar, kitchen, library and room of worship adorned in the most brilliant shade of periwinkle, as well as a buffet of veranda nooks and crannies for outdoor dining and living. The pool area and water features are rustic and enchanting as well as impermeable using a traditional Mayan mixture known as Chukum, a cement like mixture concocted from eggs, honey, limestone dust and the bark of the Chukum tree.

As we drive through the gates and past a small but stunning old church on the right, we are greeted by Colleen, the answer-to-all-your-needs-general-manager of the estate — while members of her wonderful staff flutter out onto the veranda to offer us a welcome drink and authentic Yucatan snack. Although a relatively small estate when compared to larger, grand hotels, our greeting and the service that continued thereafter was nothing short of five-star.

Allington is now in a state of bliss, surrounded by refreshing cocktails with freshly picked limes, homemade tortillas accompanied by heavenly guacamole, while sitting out on this posh Mexican verandah overlooking the magnificence of the Yucatan jungle-like terrain. After 30 minutes or so of complete over-indulgence, we remind ourselves that we still have a whole hacienda to explore. Agreed, we rise. Colleen and I chuckle and we begin our journey through this stylish Yucatan abode.

As we pass through we notice that the furniture and details are an elegant mixture of antiques, native stone, hand embroidery and custom designed accents all placed together with a designer's touch.

Our room is dramatic and elegantly appointed with soaring ceilings a fire-ladder wouldn't seem to reach. Our bathroom is stone, sexy and architecturally interesting. You are definitely filled with a sense of everything being fresh and natural at the hacienda, as if they have used all that nature offers in a most efficient, stylish and delicious way.

We unpack our things, stroll the grounds and stumble upon the Petac spa. Also crafted from Chukum, with a set of thatched roofs, the spa rivals any luxury boutique hotel. Consisting of a complete gym encased in a Chukum and glass circular room, the gym offer state of the art equipment and cardio machines, including my personal favorite, the elliptical. The second spa building has a private massage area with frosted glass along with a pedi and mani station like no other. The outdoor covered walkway leads to a giant open-air tub for treatments such as a therapeutic flower bath, on the opposite side there is an open-air shower and massage area. Around the bend is a gorgeous open-air lounge with a thatched roof for just relaxing, taking in the surroundings, watching the more than 400 species of birds, or simply dozing off to sleep.

We walk back and dress for dinner. It's important to mention that Dev and Colleen, who have crafted the Hacienda Petac experience, have left nothing to the imagination. Rather, they have thought of everything for us. Our meals were ever changing — the menus, the locations, the personality of the experience. One evening might be an elegant long table in the dining room dressed with candles, magnificently arranged flower petals and unique napkin settings followed by an always fresh and tasty collection of Yucatan specials. The next meal might be in the jungle, amidst the flora and moonlit sky with candles abound. They have mastered the art of romance, mastered the art of fine, freshly prepared traditional cuisine and mastered the art of pampering and relaxation and they have done this without breaking a sweat — at least none we can see.


By day four, we'd lounged by the pool, chatted away in the kitchen learning the art of local cuisine, engaged in open-air massages, dined by candlelight as a famous Yucatan trio preformed live during our cocktail hour. We'd biked through the village, visited old Mayan ruins and temples and swam in the glorious cenotes that adorn the region. Allington now tells me that Hacienda Petac, hands down, is his favorite place.

I knew why but asked anyway. "Tell me," I said, "what is so special about this particular estate." He responded by saying that in his travels, in his 43 years of life, he'd never really happened upon a place where upon arrival he felt that he had come home, a place that knew exactly what he liked, what he wanted to do, how and when he wanted to do it, and yet a place that still afforded him the complete privacy and relaxation he so yearned for in a vacation — a place without a sense of urgency or even a clock — as if Hacienda Petac was our own private villa with 200 glorious acres to explore and a staff that knew how to do everything right.

We whiled away the hours with Colleen one afternoon and asked how the town benefited from the business generated by the hacienda. Colleen explained that Dev and Chuck Stern had partnered with the University of St. Thomas in Houston, Texas to begin a micro-credit program. This program currently funds a local woman who is sewing and doing embroidery work. It has supported the birth of a local honey operation and the development of an irrigation system for organic farming, which hopes to employ many of the local villagers. Dev and Chuck have personally sponsor a monthly Bingo game that offers cash prizes to women who participate in a local gardening club, encouraging integrity to the village. Additionally, Dev and Chuck have provided educational opportunities to several of their employees, one of whom just graduated from college, support that began when she was in the 7th grade. They have since taken certain employees who have shown an interest in furthering their work in the hospitality or other related industries and sent them to specific schools to further their education, such as beauty and spa programs for the girls running the spa, etc.

Dev and Chuck have set out to offer a luxurious private villa experience that seamlessly marries impeccable pampering and five-star service with that home away from home feeling — and from the moment you arrive you see that they have completely accomplished this. Hacienda Petac is more than a luxury vacation experience, it is a luxury life experience — one of elegance, culture, quality in every facet and total integrity.

Hacienda Petac was once a sugar plantation, a cattle ranch, a henequen (sisal) factory, a honey farm and now, and hopefully for a very long time to come, a stunning five-star private resort rental. Well done Dev and Chuck Stern, Colleen and the staff at this magnificent hacienda — we will certainly be coming back!

VITALS:
For those interested in learning more about Hacienda Petac, please visit www.haciendapetac.com.

Please note that the hacienda provides bi-lingual drivers for airport transfers and most guests fly into Merida Airport (in Mexico).

Commercial carriers to Merida include: Continental, AeroMexico, Mexicana, American and Jet Blue via Cancun.

Some of the new specials and packages for Hacienda Petac include: A 5-Night Cooking and Entertaining Course — inquire within.

Excellent for: families, couples and friends getaway, small weddings, bird watching, learning to cook Yucatan-style, archeology, history and cultural trips. A visit to Hacienda Petac can be combined with a Caribbean trip to Cancun and Playa Del Carmen — 3-hour drive, offering a wonderfully diverse experience.

See all Luxury Hotels
Featured Luxury Hotels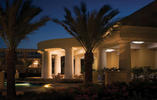 St. Maarten, Netherlands Antilles
The Westin Dawn Beach Resort and Spa, St. Maarten
The Westin Dawn Beach Resort & Spa, St. Maarten is an island treasure...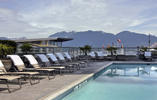 Vancouver, Canada
Fairmont Waterfront
The Fairmont Waterfront Hotel, Vancouver showcases the best of Vancouver....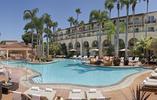 Dana Point, United States
The Ritz-Carlton, Laguna Niguel
The Ritz-Carlton, Laguna Niguel premiered as the first luxury beach resort...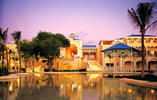 Playa Del Carmen, Mexico
Royal Hideaway Playacar
Royal Hideaway Playacar is situated on the best stretch of white sand beach...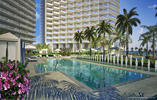 Bal Harbour, United States
The St. Regis Bal Harbour Resort
A new icon, The St. Regis Bal Harbour Resort, Miami Beach, has arrived. A...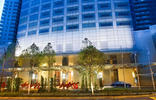 Singapore, Singapore
The St. Regis Singapore
Bask in the tropical summer at the heart of the shopping and embassy district...