JustLuxe View Profile

Editorial Staff
El Conquistador Resort, Puerto Rico Introduces Caribbean Meal Plan Package
Mar. 9th, 2010 | Comments 0 | Make a Comment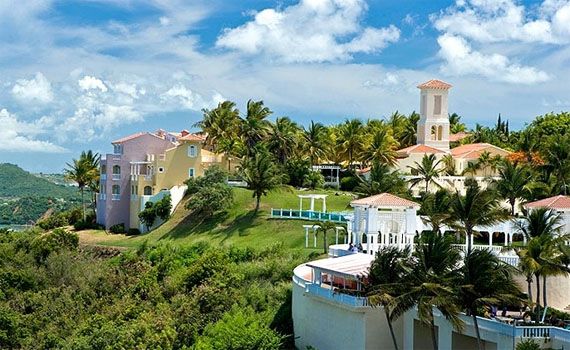 Travel Specials: Bringing innovation and value to its already superior and extensive array of on-site dining venues,
El Conquistador Resort, The Waldorf Astoria Collection
, is now offering guests a Caribbean Meal Plan Package that includes guestroom accommodations as well as sumptuous breakfast and dinner options across numerous restaurants and cafés on property.
With rates starting as low as $259 per night, based on single occupancy, El Conquistador Resort's new Caribbean Meal Plan Package provides guests with an affordable way to enjoy many of the resort's dining choices.

Guests can select to dine at various top-rated establishments including Las Brisas Restaurant, which serves buffet and a la carte breakfast daily while providing glimmering ocean views; as well as Casitas Café, which also serves a la carte breakfast daily and overlooks one of the resort's pools. For dinner, guests can enjoy Café Bella Vista, a casual open-air spot overlooking the main pool complex, ocean, and Palomino Island serving pizza, sandwiches and salads; Blossoms, which serves Pan-Asian cuisine and offers a sushi bar, teppanyaki tables and Chinese specialties; Stingray Café, a favored spot, which overlooks the resort's marina and specializes in Caribbean-infused seafood dishes; La Piccola Fontana, which offers fine Northern Italian cuisine in an exquisitely appointed, elegant ambiance; and Strip House, (pictured above) the restaurant that through its seductive atmosphere and innovative menu has become the trademark of America's favorite steakhouse. Dinners consist of a three-course meal that includes a choice of one appetizer, soup or salad, one entrée and selection of one decadent dessert.

For guests seeking a higher level of privacy and pampering, El Conquistador Resort's sister property, Las Casitas Resort, The Waldorf Astoria Collection is also offering the Caribbean Meal Plan Package, with rates from $349 per night based on single occupancy.

Starting rates as noted above for El Conquistador Resort and Las Casitas Resort are valid now through April 28, 2010 and include one adult per guestroom; rates for two adults in the same guestroom start at $319 and $349 at each property respectively.

Effective April 29 through December 15, 2010, the rate for the Caribbean Meal Plan Package at El Conquistador Resort starts at $189 per night for one adult and $249 per night for two adults per guestroom; and at Las Casitas Resort, $299 per night for the first adult and $359 per night for two adults per guestroom.
Featured Luxury Hotels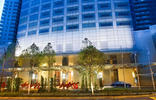 Singapore, Singapore
The St. Regis Singapore
Bask in the tropical summer at the heart of the shopping and embassy district...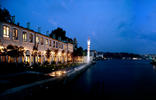 Istanbul, Turkey
Sumahan on the Water
Sumahan is a Hotel on the Water Sumahan sits on the very edge of the...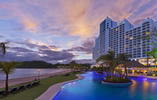 Panama City, Panama
The Westin Playa Bonita Panama
Discover complete rejuvenation at the natural refuge, where a serene beach...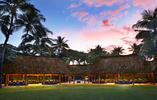 Nadi, Fiji
The Westin Denarau Island Resort & Spa, Fiji
Whether it's the private beach, the award winning Heavenly Spa by Westin, the...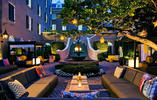 New Orleans, United States
W New Orleans - French Quarter
A quiet spot in the city that purrs with nightlife during even the sun-drenched...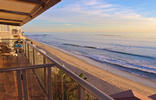 Laguna Beach, United States
The Retreat in Laguna
The Retreat in Laguna is where you can create your own personalized vacation...