Kimberly Fisher View Profile

Lifestyle Writer/Media Personality | LuxeSoul/Jetsetera
Southern California Eco-Friendly Luxury in Palos Verdes
Feb. 14th, 2011 | Comments 0 | Make a Comment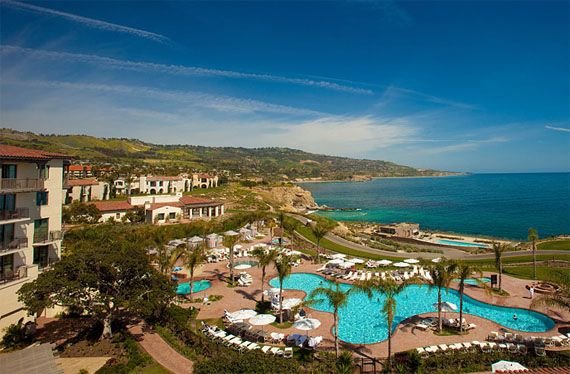 "We do not inherit the earth from our ancestors; we only borrow it from our children." This ancient proverb is one of many reasons why
green vacations
are a new way to travel for the elite that don't want to leave a carbon footprint on the planet.
"Eco Travel" can be defined as "Responsible travel to natural areas, which conserves the environment, contributes to the local economy and minimizes your impact." These trips are not only good for the environment, but great fun and luxurious at the same time.



Check-in to the brand new Terranea Resort, an oceanfront eco-resort located in the green hills of Rancho Palos Verdes, CA. Not only is the gorgeous resort earth-friendly, with a commitment to environmentally sustainable practices and energy conservation efforts, but the critically acclaimed restaurants feature a strong emphasis on local and organic foods.

The resort was created with understanding to its native environment and sustainability. The 582 neutral colored rooms feature patios and balconies awash with natural light and unparalleled views of the Pacific Ocean and pristine hotel grounds. When venturing out of your comfortable adobe, the hotel has an on-staff trained naturalist for guided tours. He provides transportation within five miles, including to the nearby Trump Golf Course. Complimentary yoga and Pilates classes add to the list of green and healthy amenities.


Start off your exploration of the area with a healthy, environmentally-friendly bike riding tour. Not only do you get to take in all of the different sights and sounds the Rolling Hills have to offer, but you get a wonderful workout in the warm California sunshine. Horse trails, ocean cliffs and tide pools are typical sites in the lush landscape of Palos Verdes.

Once you are done biking, visit the South Coast Botanical Garden, an oasis of lush landscaping. Over 150,000 landscaped plants call the garden home, as well as a family of ducks, geese, coots and heron. Several different gardens are showcased over the 87-acre property, including the Water-wise Garden, Herb Garden, English Rose Garden, Japanese Garden and Garden of the Senses. Over 2,500 different species come from places as far away as Australia and Southern Africa.


Exploring the coast is best done by car. Palos Verdes Drive will take you by some of the most scenic spots in Southern California. Leaving the Terranea Resort, head down to Abalone Cove. Named after the Abalone shells found on the beach, this remote beach is perfect for daytime hiking. Trails lead to Portuguese Bend to the left and Inspiration Point to the right. Further on down the way is a quaint little chapel. You have stumbled upon Wayfarer's Chapel. This redwood, glass and stone chapel was designed by the son of Frank Lloyd Wright. Lloyd Wright is said to have been inspired by his spiritual feelings after visiting a redwood forest.

Continuing the drive you will come to your last stop, the Trump National Golf Club. This picturesque, open-to-the-public golf club sports a 45,000-square-foot clubhouse, three dining options, pro-shop, ballroom and conference rooms. After Donald Trump bought the property in 2002, he closed and remodeled the location, reopening in 2006 with 18 holes. Stop into Café Pacific for a meal to be remembered. With sweeping views of the ocean, dine on a seasonal menu of fresh seafood, delectable meats or savory pastas. Try the Strawberry Endive Salad followed by the pan roasted Miso Marinated black cod for a light but delicious meal.

Terranea Resort
100 Terranea Way
Palos Verdes, CA 90275
310.265.2800
www.terranea.com

South Coast Botanical Garden
26300 Crenshaw Blvd
Palos Verdes Peninsula, California 90274
310.544.1948
www.southcoastbotanicgarden.org

Wayfarer's Chapel
5755 Palos Verdes Dr. South
Palos Verdes, CA 90275
310.377.1650
www.wayfarerschapel.org

Trump Golf Course
One Ocean Trails Dr.
Palos Verdes, CA 90275
310.265.5000
www.trumpnationallosangeles.com
Featured Luxury Hotels

Madrid, Spain
The Westin Palace Madrid
Commissioned by King Alfonso XIII in 1912, the newly restored Westin Palace...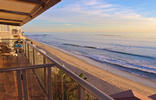 Laguna Beach, United States
The Retreat in Laguna
The Retreat in Laguna is where you can create your own personalized vacation...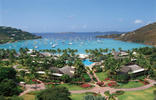 St. John, U.S. Virgin Islands
The Westin St. John Resort and Villas
Pure relaxation awaits you at The Westin St. John Resort & Villas, a refreshing...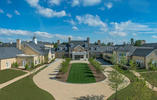 Middleburg, United States
Salamander Resort & Spa
Just 35 minutes from Dulles Airport, the 340-acre resort is located within the...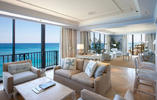 Palm Beach, United States
The Breakers Palm Beach
A spectacular resort destination on Florida's Atlantic coast, The Breakers Palm...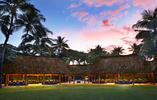 Nadi, Fiji
The Westin Denarau Island Resort & Spa, Fiji
Whether it's the private beach, the award winning Heavenly Spa by Westin, the...