Kimberly Fisher View Profile

Lifestyle Writer/Media Personality | LuxeSoul/Jetsetera
Temecula: Southern California's Land of the Sun
Mar. 10th, 2011 | Comments 2 | Make a Comment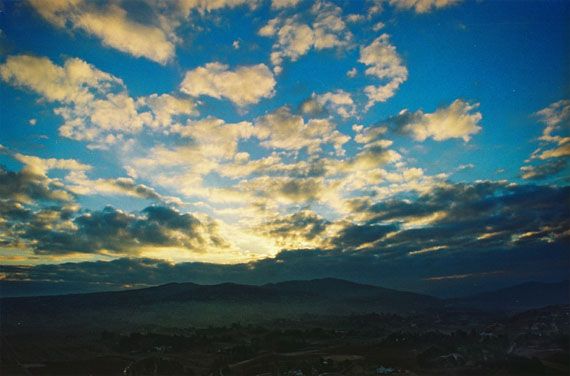 Photo Courtesy of California Dreamin
The name
Temecula
comes from the Luiseno Indian word "Temecunga;" "temet" meaning "sun" and "ngna" which means "place of." The Spanish spelled the word "Temecula" which translated to "where the sun breaks through the mist."
The only city in California to retain its original Indian name, the city is a quiet, understated getaway with rolling hills, miles of vineyards and a picturesque landscape. A perfect SoCal road trip at only 90 miles from Los Angeles and 60 miles from San Diego, Temecula is the perfect weekend getaway.


Start off your day bright and early with an activity that is on almost everyone's bucket list; a hot air balloon ride from California Dreamin. Drift quietly over vineyards with your loved one with 11,500-foot mountains dotting the landscape and cruise soundlessly in the sky. A peaceful escape from the ground, you actually get to watch the whole process of hot air ballooning from start to finish.

The first step is the inflation of the balloon. After some quick instructions, your pilot loads you into the basket, and after a burst of hot air, you quickly float to the skies. With the wind as your guide, you can reach levels of 6,000 feet above sea level. From this birds eye view, the landscape is romantically breathtaking. The owners of California Dreamin, Dave and Gail Bradley, are ambassadors of Temecula. Not only do the own California Dreamin, but the also own La Vindemia, a winery, tasting room and Bed & Breakfast.


After the balloon ride, explore the award-winning wineries of the valley. Over 30 different wineries with year-round tasting rooms are located in Temecula, all with its own low-key, individual charm and ambiance. In 2009, Temecula Valley received over 100 awards from different wine competitions. Start off your day of tasting at Palumbo Family Vineyards. The family-owned winery is popular with locals and tourists alike. As you casually stroll into the tasting room, you are more than likely to get a warm welcome from the owner and patriarch of the family, Nick Palumbo.

Established in 1998 and specializing in hand crafted estate grown wines from grapes only grown on the property, the Palumbos created "farm elegance" with their small boutique artisanal winery. With only 2,500 cases produced a year, the Palumbo wines are known for full-bodied reds, special blends and "The Fratelli," a popular Meritage.


Next up is Ponte Family Estate Winery. Located on 310 lush acres, the winery and restaurant opened in 2003. Wines are produced in small quantities here, and are only available at the winery. The staff is friendly and informative, and the tasting room is mellow with a touch of class. After sampling some wines, stop into the restaurant for a quick bite. Start off with The Butcher's Platter (the chef's selection of cured meats and sausage, olives, capers and bread) or an artisan cheese platter. For the main course, indulge in a Flat Iron Steak, Braised Short Rib or African Black Bass. All meats are all natural and hormone-free.

End your day of tasting at the sweet and enchanting Briar Rose Winery. This upscale boutique winery has a special charm to it; it was made to be a replica of Snow White's house by a former Disney designer; and the grounds feature a rose garden, stone walls and manicured lawns.


A real-life fairy tale setting, Briar Rose specializes is red varietals and has gathered a cult-like following. Briar Rose was the first appointment-only winery in the valley.

For dinner head to rustic Old Town Temecula. With history dating back to the 1880s, you will enjoy the starry-eyed stroll over wooden sidewalks and you notice the old-world streetlights and traditional details. The Old Town Temecula Community Theater is a 263-seat theater that features top-notch theater and musical acts. Relive the times of the old west with a visit to the Temecula Valley Museum.

Wander past the jail and you will see mannequins doing their time. Depending on the time of year, Old Town is host to several events such as a bluegrass festival, Western Days, Street Painting Festival and Hot Summer Nights. Over 20 restaurants are located in Old Town, with varieties of cuisine ranging from American, Mexican, Italian and Mediterranean.



As your day comes to a close, rest your head at the AAA-rated Temecula Creek Inn. The 130 rooms dot the scenic landscape and feature an outdoor pool, golf course, state-of-the-art fitness facility, two elegant ballrooms and restaurant. The spacious quarters are more than roomy, with a cozy, comfy feel that lets you drift off into dreamland.

California Dreamin Balloon Adventures
33133 Vista Del Monte
Temecula, CA 92591
800.373.3359
www.californiadreamin.com

Palumbo Family Winery
40150 Barksdale Ln
Temecula, CA 92592
951.676.7900
www.palumbofamilyvineyards.com

Ponte Estate Winery
35053 Rancho California Road
Temecula, CA 92591
877.314.9463
www.pontewinery.com

Briar Rose Winery
41720 Calle Cabrillo
Temecula, CA 92592
951.308.1098
www.briarrosewinery.com
Featured Luxury Hotels

Fort Lauderdale, United States
W Fort Lauderdale
Lounging on Florida's sugar-sand coastline W Fort Lauderdale makes its debut as...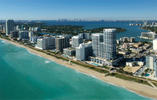 Miami Beach, United States
Canyon Ranch Hotel & Spa
Set on 750 feet of pristine beach, in the beautifully restored Carillon Hotel -...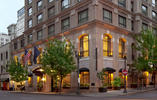 Portland, United States
The Westin Portland
Enter The Westin Portland and you will notice immediately how you are...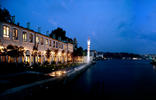 Istanbul, Turkey
Sumahan on the Water
Sumahan is a Hotel on the Water Sumahan sits on the very edge of the...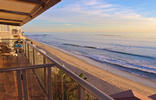 Laguna Beach, United States
The Retreat in Laguna
The Retreat in Laguna is where you can create your own personalized vacation...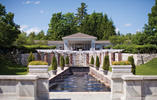 Lenox, United States
Canyon Ranch in Lenox
The unhurried tempo of New England meets the energizing atmosphere of...