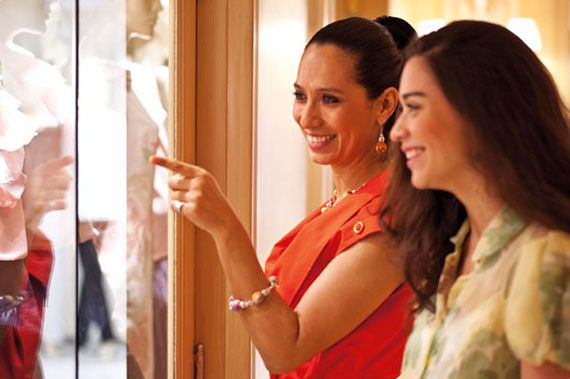 Photo Courtesy of Ritz-Carlton, Dallas
Ritz-Carlton, Dallas
is teaming with Bulgari to create a unique shopping vacation of extraordinary proportions.
The Suite Dreams Shopping Experience will give a Bulgari Carbon Gold Limited Edition Watch to one "Suite Dreams" guest per month. The experience will also lavishly transport guests to visit the newly opened Bulgari boutique, at the NorthPark Center in Dallas, for a concierge-style shopping experience.

The NorthPark Center is a luxury shopping mall with the aesthetics of an art gallery. Since opening in 1965, the award-winning deluxe forum has been an emporium of arts, culture and luxury retail shopping. Jonathan Borofsky, Andy Warhol, Henry Moore, Roy Lichtenstein and Frank Stella are representative of the artists whose works have been displayed at the NorthPark Center.


With more than 21 million visitors annually, it is one of top attractions in the Dallas-Fort Worth area. A massive $235 million expansion, which includes the addition of Nordstroms and Barneys New York, has made it one of the top five shopping centers in the U.S.

Each month of the program one lucky guest will find a Bulgari Carbon Gold Limited Edition Watch tucked beneath their pillow. Participating guests also will receive either a selection from Bulgari's international fragrance collection or a Bulgari-branded coffee table book written by Sotheby jewelry experts Daniela Mascetti and Amanda Triossi.

A complimentary breakfast either in-room or at Fearing's Restaurant is also included. The Suite Dreams Shopping Experience is priced at $399 per night and is available March 9 through Labor Day. So, there are seven opportunities in all, March to September, to get lucky with this sweet deal!

For more information, visit www.ritzcarlton.com.