James Rothaar View Profile

Senior Staff Writer | JustLuxe
My Yacht F1 Puts Luxury in the Fast Lane
Posted: Apr. 4th, 2011 | Comments 0 | Make a Comment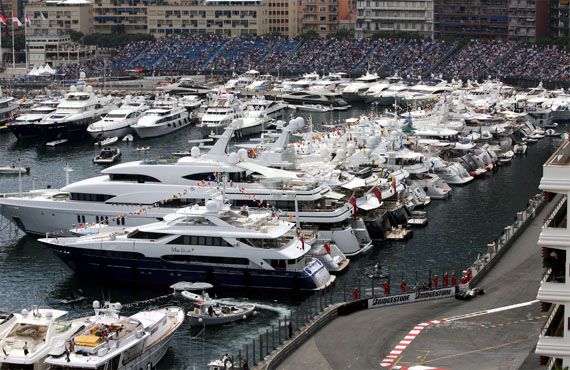 Here is a proven formula that presents F1 racing at the speed of luxury and keeps guests in the winner's circle from start to finish: My
Yacht
Monaco and My Yacht Abu Dhabi.
My Yacht F1 combines elegant VIP-style partying and exhilarating Formula One racing with lavish hospitality events at races held in Monaco and Abu Dhabi during the F1 racing season. The exclusive annual events, which began in Monaco, have attracted society's elite from all walks of life over the past five years.

Partnering each year with iconic luxury brands such as De Beers, IWC, Bombardier/Learjet, Vertu, Wynn Resorts, Edmiston Yachts, Imperia Vodka, Petrossian Caviar, Bugatti and Spyker Cars, My Yacht F1 has strived to create a deluxe experience that attracts the clients of these prestigious brands year after year.


The sixth annual My Yacht Monaco, which runs from May 27–29, 2011, is no exception. The festivities will kickoff with an exclusive, Friday-evening VIP, invitation-only party aboard the brand new, 39-meter triple-deck yacht, the Snowbird. The Snowbird will have a golden theme courtesy of Luxor Brut that will feature its 24 karat gold laced Champagne, golden caviar and the transformation of a female model into a "golden girl." Throughout the evening, a female model will be painted in gold leaf from head to toe.

Over the years, My Yacht Monaco's VIP guests have included luminaries of various fields, including entertainment, sports and business. HSH Prince Albert of Monaco has been a regular attendee of the opening parties. Other notables have included F1 drivers Lewis Hamilton, Jenson Button and Nigel Mansell, FIA President Jean Todt and his partner, actress Michelle Yeoh, Academy Award-winning film director Steven Soderbergh, tennis player Boris Becker and track and field star and businessman Michael Johnson.


Daytime activities on Saturday and Sunday will begin with guests being transported, on a high-speed motorboat, to the Snowbird yacht for a Champagne reception and a day at the races as seen from aboard the triple-deck yacht and augmented by a jumbo-sized video screen. Guests will enjoy a gourmet buffet lunch, afternoon tea and an open bar on both days.

VIP guests of My Yacht Monaco also will be able to participate in exclusive F1 team activities, such as "hot laps" in a pace car on the closed Grand Prix circuit and high-speed runs in a racing boat outside of Monaco's harbor.


My Yacht Monaco's team can assist with all the details, including restaurant and VIP nightlife reservations via event partner SBM (Société des Bains de Mer). Guests will receive priority booking and special rates at many of the SBM hotels, especially the seafront Monte-Carlo Bay Hotel and Resort. The price to attend per person is €8,500 and €16,000 per couple.


The other event, My Yacht Abu Dhabi, is coming in November. For more information on both events, visit www.myyachtf1.com.
Related Topics : Formula 1, Luxury Travel
LET'S CONNECT LUXURY NEWS & MORE






Featured Luxury Hotels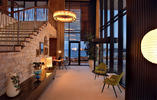 Sagres, Portugal
Martinhal Beach Resort & Hotel
To discover Martinhal Beach Resort & Hotel in Sagres is to discover a place...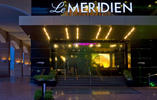 Panama City, Panama
Le Meridien Panama
On the edge of the Bay of Panama overlooking the old and new quarters of the...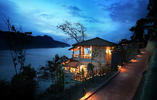 Langkawi, Malaysia
The Andaman, a Luxury Collection Resort
The Andaman, a Luxury Collection Resort located in an idyllic tropical setting...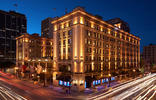 San Diego, United States
THE US GRANT, A Luxury Collection Hotel
A San Diego icon since 1910, THE US GRANT, a Luxury Collection Hotel provides...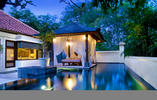 Bali, Indonesia
The Laguna, a Luxury Collection Resort and Spa, Nusa Dua-Bali
Nestled on Bali's finest white sand beach overlooking the majestic Indian Ocean...

Madrid, Spain
The Westin Palace Madrid
Commissioned by King Alfonso XIII in 1912, the newly restored Westin Palace...