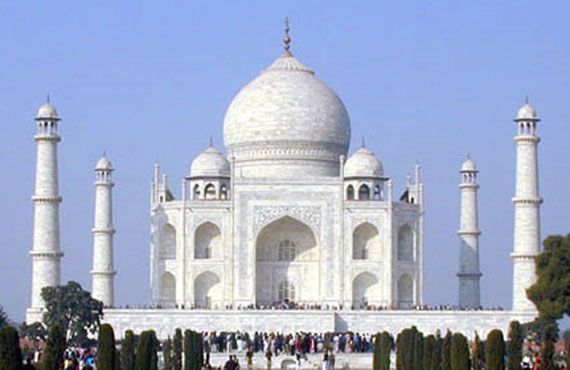 Photo Courtesy of India Tourism
India, the nation that prides itself on being the largest democracy in the world, also has a lot to offer the traveler. The vast country is filled with different geographies, climates, cultures, ethnicities, languages and customs. As you travel through, it is important to have some knowledge of the different sites you will see and people you will meet.
There is no common unifying Indian culture; instead each region of India is home to its own cultures and traditions. Western India is highly industrialized, while South India has many ancient customs. In North India you will find a heavy emphasis on Hindustani Classical Music and dance. In the East part of India, there is a strong Asian influence in the folkdances and music found there.

India has three national holidays: Republic Day (January 26), Independence Day (August 15), and Gandhi Jayanti (October 2) as well as nationwide festivals, including:


Holi, held in February or March, is the festival of color. Brilliantly colored powders are thrown around and tourists are a favorite target, so be sure to wear disposable clothing if you find yourself in India during Holi.

Durga Puja/Navarathri/Dussehara, is a nine day festival held in September/October to commemorate the deity Durga. It is celebrated differently in various regions and marks
the beginning of a new business calendar and new clothes for workers.

Diwali (Deepavali), October to November, is the festival of lights and reminds many Westerners of Thanksgiving and Christmas, complete with decorations and firecrackers.

India is filled with customs and rituals, but they differ according to the area. General rules include not touching members of the opposite sex in public, even when married. Women should not offer their hand, unless a hand is offered to them first. Use the traditional greeting of "Namaste" instead of "hi" or "hello," especially when meeting members of the older generation.

The historical caste system still gives way to modern hierarchies, with bosses at work, men in the family and teachers in the classroom given preference. When meeting people, be sure to greet the oldest members of the group first. And when leaving, say goodbye to each person individually.


As India's weather is very warm most of the year, it is recommended that you bring lightweight clothing. However, women should be conservative meaning no short shorts, tank tops, or attire that is too form-fitting. There are many places to shop in Indian, so try donning local garb, which is looked upon favorably. When entering a religious space, remove your footwear, but remain fully covered up.


When dealing with locals, keep in mind that Indians dislike saying, "no." Rather than disappoint you, they will give you an answer that you think you want to hear, or be non-committal. Look for non-verbal cues that indicate a negative answer, such as lack of details.

When it comes to entertaining or business meetings, be sure you arrive on time. Indians may be late, but foreign guests may not. Here are a few more guidelines to help you blend in seamlessly with the locals and their customs:
Bring a gift if you like, but it is not considered necessary (anything but frangipani or white flowers as they are used at funerals), and wrap it in yellow, green and red as they are lucky colors
Different religions have different gifting needs. Do not give Hindus gifts made of leather or give Muslims gifts made of pigskin or alcoholic products. Also, gifts from a man should be said to be from a female relative (mother, wife, etc.)
Wait to be told where to sit before seating yourself
Turn down initial offerings of food and drink, as they will be offered continually
Remove your shoes when entering a home
Lamb, chicken and fish are the most commonly served main courses for non-vegetarian meals as they avoid the meat restrictions of the religious groups (Muslims, Sikhs and Hindus)
Indian food can be eaten with the fingers or with a fork and spoon
Leave a small amount of food on your plate to indicate you are done; an empty plate indicates you are still hungry
When it comes to doing business in India, be prepared to take it slowly; arrange your meeting months in advance and expect decisions to be made gradually, without any outright disagreement
Follow these tips and you're sure to feel comfortable, while still remaining respectful, during your travels in India, no matter what the setting.