JustLuxe View Profile

Editorial Staff
Sri Lanka: Tea Estates, National Parks & Luxury Villas
Jun. 9th, 2011 | Comments 0 | Make a Comment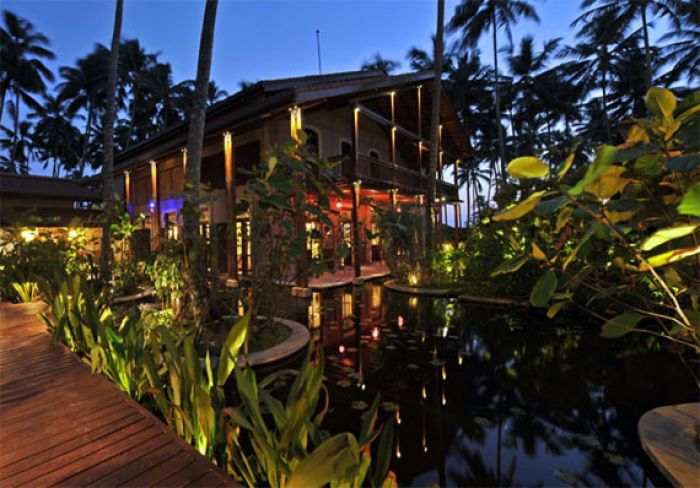 From epic palm covered beaches to legendary tea estates, historical fortress towns and spectacular National Parks, Sri Lanka has it all. So if you want to experience more than just the hotel swimming pool we'll make sure that you get a proper taste of this tea-toting colonial gem.
Tea Time
As soon as you arrive in Colombo, you'll take a trip inland, uphill and back in time to the colonial bungalows of Tea Trails. These remnants of the Colonial era sit proudly against an endless green vista of rolling tea-carpeted hills, and were once home to British Tea planters. The gardens, extensive libraries and croquet lawns create a little bit of England in these remote surroundings.

Spend some time learning about where your morning brew comes from before exploring this remarkable territory on foot. If you're feeling adventurous you can climb Adam's Peak or go white water rafting in the nearby rapids. And for a bit of R&R when you're back you can laze in the (very British) rose gardens and enjoy the quiet surroundings, while pondering just how much the world has changed.



Yala National Park
Next, head south for a luxury mobile tent safari in this top
wildlife destination. In addition to the highest density of leopard anywhere in the world, there are sambar, spotted and barking deer, water buffalo, abundant birdlife, butterfly swarms, iguanas, mongooses, fishing cats, wild boar, monkeys and crocodiles.

The park is home to herds of up to a hundred elephants, and with Sri Lanka's national parks hosting 10 percent of the world's wild elephant population, you're sure not to miss out. You may even get to meet the rare sloth bear, better known as Baloo from Rudyard Kipling's The Jungle Book. Add camping amongst some of the most extraordinary scenery on the planet and dining under the stars, and you'll be left with memories you won't easily forget.

Tropical Paradise
After all that intrepid travel, you'll want a bit of down time, and no trip to Sri Lanka would be complete without some time spent on its pristine coastline. The Reef Villa is the perfect spot to finish off your trip in serious style: set in three acres of private gardens, this amazing boutique hotel blends traditional colonial style with chic luxury.

If you feel like some activity it is well worth taking a day trip to nearby Galle, where you can go whale watching, or walk the streets of the fortified town. The fort is great vantage point to watch the sun set over the Indian Ocean and contemplate the beauty of this magnifient country.

See our picks for Best Adventure Travel
Featured Luxury Hotels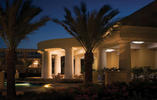 St. Maarten, Netherlands Antilles
The Westin Dawn Beach Resort and Spa, St. Maarten
The Westin Dawn Beach Resort & Spa, St. Maarten is an island treasure...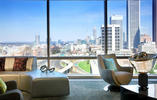 Atlanta, United States
W Atlanta - Downtown
Contemporary sophistication is all yours at this savvy southern W Atlanta...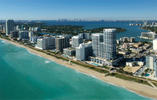 Miami Beach, United States
Canyon Ranch Hotel & Spa
Set on 750 feet of pristine beach, in the beautifully restored Carillon Hotel -...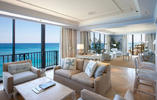 Palm Beach, United States
The Breakers Palm Beach
A spectacular resort destination on Florida's Atlantic coast, The Breakers Palm...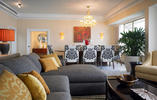 Kauai, United States
The St. Regis Princeville Resort
The St. Regis Princeville Resort marks the legendary brand's first resort in...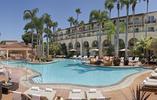 Dana Point, United States
The Ritz-Carlton, Laguna Niguel
The Ritz-Carlton, Laguna Niguel premiered as the first luxury beach resort...