Eric Meyers View Profile

Editorial Assistant | JustLuxe
Treehouse Vacation with Views of a Volcano in Hawaii
Aug. 13th, 2011 | Comments 1 | Make a Comment
Photos Courtesy of airbnb
Every resort offers certain classy amenities, whether it be a restaurant headed up by a TV celebrity chef, or a
spa
offering the most sumptuous soaks and massages, but for those wishing to avoid the stigma of becoming someone who knows the price of everything but the value of nothing, there are a collection of unique properties out there that provide an experience in favor of exquisite services. These premises are listed with airbnb, a service that allows individuals to list their personal plots when they are not otherwise in use, giving travelers truly atypical trip-planning choices.
Today's pick takes us into the trees. Located in Volcano, Hawaii on the big island, this property is a genuine treehouse. Evoking memories of the place you would escape to as a child to let your imagination run wild, this treehouse offers the same retreat albeit with more sumptuous surroundings. The 9,000-square-foot space is situated twenty feet off the forest floor and tucked between five living trees. The interior is designed in such a way as to constantly remind you that you're being nurtured by nature, with wooden paneling, living plants, giant windows and branches crawling through the crib. Modern basics like TV, DVD player, and a full kitchen and bath complete the experience.

The treehouse is located in a private and secure four acre compound, and nearby volcanoes are a visual treat rather than a verifiable threat. Skylights above the bed allow you to fall asleep as you watch the stars at night, and during the day there is an artsy little community nearby, as well as the Hawaii Volcanoes National Park. The treehouse has just the one bedroom up in the loft, but can accommodate up to four people.

Visit airbnb to book the Treehouse.



Featured Luxury Hotels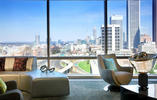 Atlanta, United States
W Atlanta - Downtown
Contemporary sophistication is all yours at this savvy southern W Atlanta...

Madrid, Spain
The Westin Palace Madrid
Commissioned by King Alfonso XIII in 1912, the newly restored Westin Palace...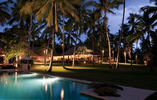 Bali, Indonesia
Alila Manggis
One of Bali's best kept secrets, Alila Manggis is a secluded, stylish seaside...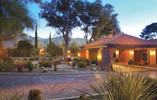 Tucson, United States
Canyon Ranch in Tucson
Enjoy endless healthy pleasures at Canyon Ranch in Tucson, the world's premier...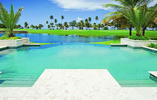 Rio Grande, Puerto Rico
The St. Regis Bahia Beach Resort
In the romantic setting of a Caribbean coconut plantation, nestled between a...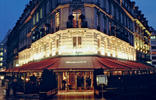 Paris, France
Hotel Fouquet's Barriere
Hotel Fouquet's Barriere offers guests 21st century luxury with a uniquely...