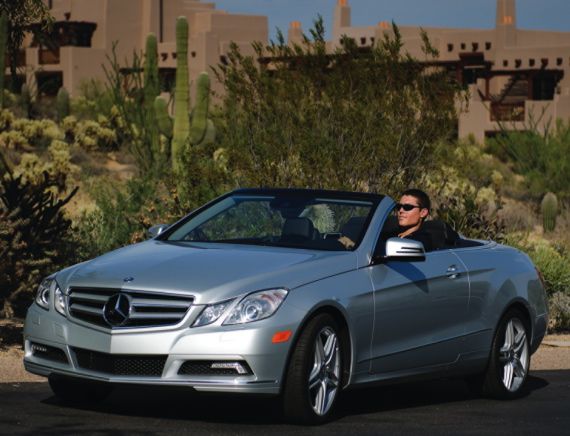 Courtesy of Four Seasons
Thanks to a new program created in partnership with the famed German automaker, a fleet of Mercedes-Benz vehicles is now available for exclusive use by guests of Four Seasons Resort Jackson Hole near Grand Teton National Park in Wyoming, Four Seasons Resort Scottsdale at Troon North in Arizona's Sonoran Desert, and Four Seasons Resort Vail in Colorado – gas included.
The expert concierge teams at Four Seasons can put together unique itineraries to suit any interest, and provide all the maps and gear one might need, from binoculars to cold drinks to sip along the way. Each property has created a bespoke adventure package designed to make the most of the new partnership.


Suite Spin
At Four Seasons Resort Vail, guests booking the Suite Spin package are guaranteed use of a Mercedes-Benz ML350 or GL450 for their stay, which also includes a gourmet picnic lunch that can be enjoyed on a scenic mountain overlook. In season, the resort also offers mushroom hunting treks with a local forager, complete with creek-chilled white wine to toast the day's bounty, which will be enjoyed during a special fungus-focused dinner that evening.



Open Road
With the new Open Road package, Four Seasons Resort Scottsdale hands over the keys to a Mercedes-Benz E350 Cabriolet (above) and sends guests on a journey to explore the region's magnificent red rock formations, breathe in pine-scented air, and even sample locally-produced olive oils.

Wildlife Safari Tour
Tenley Thompson, on-staff wildlife biologist at Four Seasons Resort Jackson Hole, acts as personal guide on a Wildlife Safari Tour in a Mercedes-Benz GL450. Thompson knows the best times and places to catch glimpses of elk, moose, antelope or even grizzlies and wolves, and as an accomplished photographer, can advise on capturing all the memories.