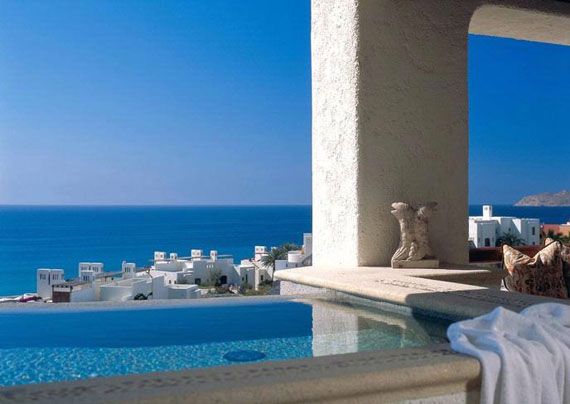 The New Year is fast approaching and looking back, 2011 proved to be a big year in the world of luxury travel. Among the year's most talked about travel news was last summer's multi-million dollar acquisition of
Rosewood Hotels & Resorts
. In 2011, New World Hospitality acquired the luxury hotel brand for a reported $229.5 million.
Last summer, Sonia Cheng, CEO of New World Hospitality told JustLuxe that while the hotel management company does not intend to rebrand the Rosewood identity, big things certainly lay ahead for Rosewood Hotels & Resorts.
"We also foresee opening an additional 10 Rosewood hotels over the next five years. Asia will be a priority and new hotels to open there will be announced soon. We anticipate deepening Rosewood's presence in the Middle East; in fact, Rosewood has already announced new projects underway in Dubai and Abu Dhabi. Key gateway cities in Europe, and exclusive resort destinations worldwide, are also targets for us. While New World Hospitality manages other brands, there will not be any overlap across them, as each brand will appeal to its own unique customer base, in its own way," said Cheng.
Read full interview >>
With 20 properties in eight countries, the Rosewood collection includes the Rosewood Mansion on Turtle Creek® in Dallas, The Carlyle in New York, Rosewood Little Dix Bay on Virgin Gorda and Las Ventanas al Paraiso, A Rosewood Resort in Mexico. This East/West partnership will provide Rosewood a platform to globally expand, with the target of doubling its size with newly opened and pipeline projects over the next five years. In addition to properties already in the pipeline, including the Middle East and the Caribbean.
New World Hospitality will manage the Rosewood Hotels & Resorts in North America, Caribbean/Atlantic and the Middle East, as well as the New World Hotels in China and Southeast Asia, and pentahotels in Shanghai and Beijing and elsewhere.
The Carlyle, New York:
A timeless classic, The Carlyle, A Rosewood Hotel, has been called home by leaders in world affairs, business, society, entertainment and the arts since its debut in 1930. Brilliantly positioned on Madison Avenue, it is a true New York landmark - a showcase of great art, a purveyor of privacy and a sanctuary of refined taste. Guests feel truly ensconced in an elegant private residential atmosphere, which includes a discreet and polished staff as well as world-class dining and entertainment.
More on JustLuxe: