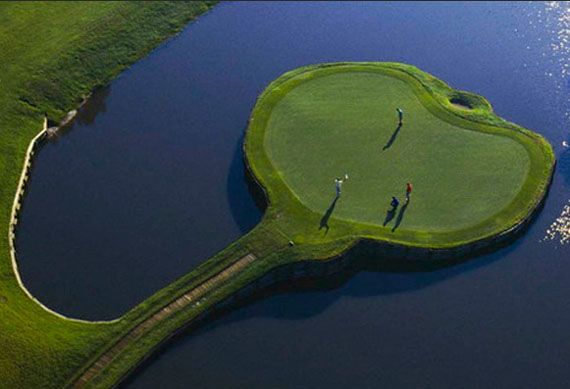 Photo Courtesy of Project Dreamport
While there are various fantasy-driven
vacation packages
to choose from these days, Project Dreamport just may be the epic vessel for a flight of the imagination to take wings and fly. It is a unique give-and-take proposition that combines pleasure with philanthropy. 
Project Dreamport raises money for deserving charities and vital research projects by creating larger-than-life adventures for its affluent clientele. A minimum of 20 percent of the fee on each of these packages is donated to a specified source, such as the Big Brothers Big Sisters organization and the Michael J. Fox Foundation for Parkinson's Research. The exclusive dream builders have five grandiose experiential offerings on its menu. There is a fantasy golf-related vacation and four cinematic-inspired endeavors that range from $175,000 up to $8.5 million.  



Imagine trekking around the world with an archaeologist, exploring the Seven Wonders of the World and going on three archaeological digs. Those are the highlights of the $4.75 million Indiana Jones venture. The $450,000 Spy Package, a' la James Bond's Live and Let Die, includes a week of spy school followed by a secret mission. Extra goodies include a total of 10 wristwatches, as seen in the film, by Rolex, Omega, and Seiko, a VIP trip for two to the premiere of the new 007 thriller, Skyfall, and a custom-fitted Bond-like tuxedo.



The $750,000 TRON production features a TRON-themed fete, a custom-made TRON car, his-and-her TRON "light-cycles" and complementary outfits. The Back to the Future fantasy, at $4.75 million, includes a hand-built replica of the DeLorean time machine and a collection of more than 25 props from the franchise's three films.



The Dream Golf Package for four is the tour de force at $8.5 million. The package includes VIP tickets to the Masters Tournament and tee-times at some of the world's most renowned courses, such as Hawaii's Kiawah Ocean Course and Sea Island in Georgia. Guests also get to play in Scotland on the links of St. Andrews; at Pinehurst No. 2 in North Carolina; and at Pebble Beach in California. There are golfing stops at the Tournament Players Club (TPC) courses in Sawgrass, Wakefield Plantation, Myrtle Beach, and Scottsdale as well. All travel is done via a private business jet and includes lodgings and meals at five-star venues. 



Additionally, a buyer of the golfing package gets an executive producer credit for the movie Final Rounds, the film adaptation of the eponymous best-selling book by James Dodson.

The folks at Project Dreamport have one major disclaimer on all these elaborate fantasies: The actual price is likely to be higher. For more information, visit ProjectDreamport.com. 

See our picks for Best Adventure Travel