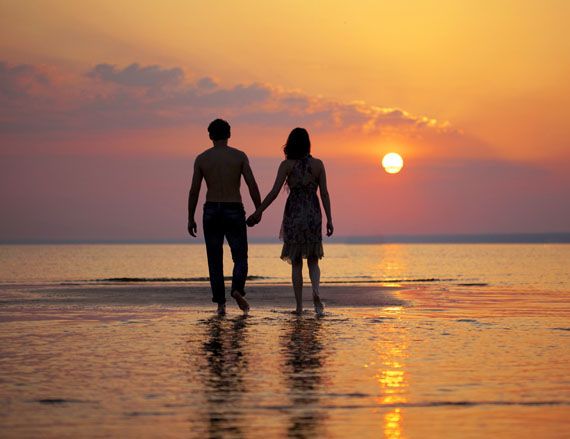 One of the best ways to celebrate Valentine's Day is with a romantic getaway for just the two of you. Leave your worries behind and prepare to feel the love at these romantic destinations:
The Beach
If you want to shake off the snow, head to a warmer climate with a nice sandy beach and plenty of romance. Stay Stateside at the Turnberry Isle Miami, which is offering a super luxurious Love on the Rocks package including a private butler, a candlelit dinner aboard a private yacht and his and her eternity diamond rings and other very special touches for the month of February.
For a more exotic taste of surf and sand, follow Kate Middleton's example and head to the Caribbean isle of Mustique, which offers luxury retreats such as the $23,000 per week mansion known as the Aurora Villa that housed the new Duchess of Cambridge and her family during their vacation. Stunning views of the water and island are sure to put you in the mood for love.
The Mountains
Love snow? Head to a cozy mountain retreat this Valentine's Day. There are plenty of luxury villas to be found around the world that allow you spend the day on the slopes and cuddle in a majestic mountain home by night.
If you really love cold adventures, then Sweden's IceHotel is a must-see. Stay the night in a hotel constructed of ice and then explore the frigidly beautiful wonders of the Arctic Circle by day.
The City
New York City draws plenty of lovers for Valentine's Day as the city's best restaurants and hotels gear up to make couples feel the romance with deals and specials. Take a hansom cab ride through Central Park and stay in one of Manhattan's most romantic hotels, The Plaza, with its passion-filled packages complete with champagne and chocolate.
Nothing says romance more than a trip to Europe. Explore the continent by touring all of the historically passionate European cities, from Juliet's balcony in Verona, Italy to the world's most romantic city of all, Paris. Take part in the Paris nightlife, enjoy famous attractions like the Eiffel Tour,and indulge in Parisian hospitality at the Hotel Ritz,one of the leading hotels in the world, for a luxurious Valentine's Day celebration.
For more romantic getaway ideas visit JustLuxe's
Best of Luxury.