The Daily Meal View Profile

TheDailyMeal
The ABCs of the ABC Islands
Feb. 3rd, 2012 | Comments 0 | Make a Comment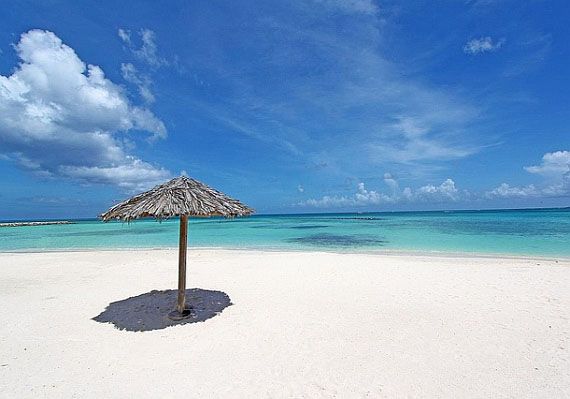 Photo Credit: Flickr/Nestor's Blurrylife
Where to eat, sleep, and play in Aruba, Bonaire, and Curaçao
Fashion designers have capsule collections, and so does the
Caribbean
. Three of the region's southernmost islands, just off the coast of Venezuela, form the "ABC islands": Aruba, Bonaire, and Curaçao, each with its own cachet. They are exotic yet ready-to-wear. They're like the less pricey, less fussy Maldives of the West, without the haute over-water glass-bottomed huts.
Click here to see the ABCs of the ABC Islands Slideshow

With a Dutch designer, a Caribbean creative director, and a Spanish sketch artist, the ABC collection has global appeal, along with linguistic proficiency in English, Dutch, Spanish, and Papiamento, the local Creole tongue. There's no need to worry about foul-weather gear, because these islands, the former Netherlands Antilles (of which the ABCs are part) are below the Caribbean's hurricane belt.

Direct flights from Miami, Boston, New York City, and Charlotte make it easy for American visitors to explore these alphabet islands, though many tend to just try A on for size. Aruba is an understandable first destination: Only a two-hour flight from Miami, it boasts locals who speak fluent English, two big resort beaches, and widespread acceptance of U.S. dollars.

Then there's Bonaire, the collection's smallest island, known for sporty basics. It tends to fly under the radar of visitors who aren't looking to dive, kiteboard, or windsurf — the pursuits for which it is most famous. And finally, in addition to welcoming direct flights from Miami and New York City, Curaçao has the most boutique hotel appeal. The island's large resorts like the Hyatt and Renaissance are the exception not the rule; most of its retreats are intimate and petite.

And so...A is big, B is basic, and C is boutique. By themselves they are beautiful pieces, but together they are the Caribbean collection.


More from our friends over at TheDailyMeal:
Featured Luxury Hotels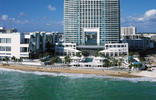 Fort Lauderdale, United States
The Westin Diplomat Resort and Spa
REFRESH UNWIND The Westin Diplomat Resort & Spa offers a refreshing way to...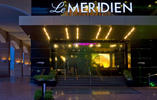 Panama City, Panama
Le Meridien Panama
On the edge of the Bay of Panama overlooking the old and new quarters of the...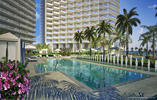 Bal Harbour, United States
The St. Regis Bal Harbour Resort
A new icon, The St. Regis Bal Harbour Resort, Miami Beach, has arrived. A...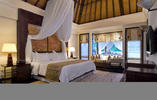 Bali, Indonesia
The Laguna, a Luxury Collection Resort and Spa
Nestled on Bali's finest white sand beach overlooking the majestic Indian Ocean...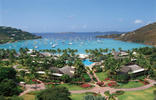 St. John, U.S. Virgin Islands
The Westin St. John Resort and Villas
Pure relaxation awaits you at The Westin St. John Resort & Villas, a refreshing...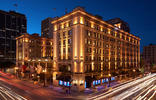 San Diego, United States
THE US GRANT, A Luxury Collection Hotel
A San Diego icon since 1910, THE US GRANT, a Luxury Collection Hotel provides...