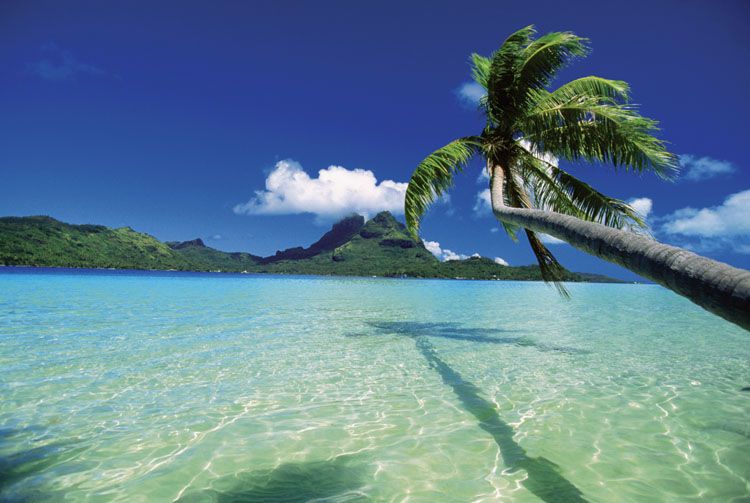 Anyone who has ever vacationed on an island will tell you the smaller the better. Sometimes more difficult to get to, beaches tend to be more pristine, there are fewer crowds to cramp your style and plus you earn bragger's rights to almost anyone for your off-the-beaten trail trip. While there is always a beach involved when it comes to visiting an island, there is still a wide variety of climates to choose from, so whether you are in the mood to take off to the tropics or would prefer a bit of cooler weather, there is a lone isle out there with your name written all over it. Take a look at a few great destinations to consider for your next getaway.
Majorca
(
Pictured Above)
Recently gaining traction as a gorgeous destination filled with villas, boutique hotels, beautiful European scenery and divine Spanish food,
Majorca
is our first bucket-list destination. A hot spot in the Balearic Islands of the Mediterranean, this island boasts all of the amenities you could hope for including golf, yacht charter, snorkeling and more. Perhaps most importantly this is the island you come to when you want a dose of European history alongside a dollop of the warm Mediterranean.
Grand Manan Island
If you hadn't heard of Majorca, you probably had no idea about Grand Manan, a small Canadian island off the coast of New Brunswick. This island is a divine place if you are one for bird watching, rock hounding, hiking, camping and of course fishing. A total of nine lighthouses call Grand Manan home, some best seen by the water. View them from a charter, whale watching cruise or while kayaking.
St. Kitts & Nevis
You knew we would make it to the
Caribbean
eventually and why not? The Caribbean is truly a treasure trove of unforgettable islands. One small gem is St. Kitts & Nevis and you don't even need a passport to go there, if you are a US or Canadian citizen. It probably goes with out saying that there is a wealth of activities here: catamaran cruises, diving, yachting, shopping, exotic bird watching… and then there is doing nothing at all on a warm sandy beach with a piña colada in hand. Take your pick.
Azores
Heading back in the direction of Europe (sort of) is the (kind of) European island of Azores. Pronounced Ay-Zorz, this group of Portuguese islands lie a little less than a
thousand
miles from the tip of Portugal. Each island exudes a ton of character, offering Portuguese dishes with a unique twist, a high number of activities and a serious amount of natural beauty. Enjoy a round of golf or take it to the next level with paragliding, cave diving, swimming with the dolphins or exploring the natural canyons. There is also a number of hydro-thermal pools, so if you are intent on unwinding after a big adventure, you can slip into some hot springs to relax those muscles.