Tara Imperatore View Profile

Associate Editor & Travel Editor | JustLuxe
Glamping & Luxury Safaris in Kenya | Kichwa Tembo Tented Camps
Posted: Aug. 8th, 2012 | Comments 1 | Make a Comment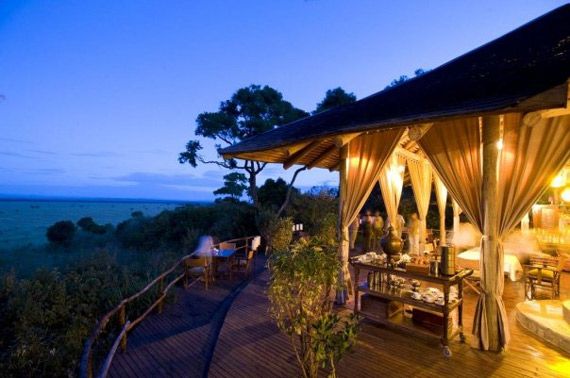 Photo Courtesy of &Beyond
Glamping has become one of the hottest
luxury travel trends
over the past few years—up-scale tents nestled into the natural surroundings; eating meals under the stars; getting acquainted with the great outdoors and its indigenous wildlife. Thrill-seekers, families, couples and solo travelers alike have all gotten on board with this new fad. These types of resorts are located on nearly every continent, but if a trip to Africa (and a
real
safari that doesn't take place at an amusement park) is still on your bucket list, the tented camps of Kichwa Tembo, Kenya are a great place to cross it off.

The world renowned Masai Mara National Reserve in the heart of Kenya sets the stage for encounters with the Big Five (lion, leopard, buffalo, rhino and elephant), over 450 birds, six primate species, and a chance to experience the annual Great Migration. But before you get to the lions, tigers and bears, you have to settle into your luxury camping accommodations. There are two intimate options: Bateleur Camp and Kichwa Tembo Tented Camp.

Each camp contains nine suites that do their best to blend into the wilderness while still offering all the comforts of home. The Bateleur Camp is a little more high-end, with brass, silver and leather accents on the interior, along with private butlers, laundry service, and soda, wine, spirits and beer on hand. Kichwa Tembo Tented Camp can be found in a slightly more remote location (if that's possible) in the north western section of the reserve, and feature private verandas with views of the savanna and forest. Stays at either camp include scheduled safari activities that could have you taking night game drives or bush walks to explore your new surroundings and its inhabitants.

After you've become acclimated with your well-appointed tent, what exactly can you expect? An average day at the camps starts out at dawn. Sip a warm cup of tea and enjoy a light breakfast while watching the sun rise over the vast African landscape. An open 4x4 will arrive soon after to take you on a daytime safari where you could see wildebeest and zebra cross the Mara River, a pride of lion stretched out in the shade, or a herd of buffalo sniffing out their prey.

Amidst the excitement, you'll stop for a snack to marvel at the natural beauty before heading back for lunch and perhaps a refreshing dip in the camp's pool. Don't get too comfortable though, because another drive or bush walk is right around the corner. Later, an alfresco dinner will be served as fellow glampers gather to exchange stories of the day's exhilarating exploits.

If you want to take your African adventure up a notch, there are plenty of additional activities on offer. Soar high in a hot air balloon and see the Masai Mara from a different angle; go on a walking safari with a specialist guide to see more of Kenya's many creatures; visit a Masaai village with an English speaking Maasai to learn more about the local community; arrange a private breakfast or dinner deep into the bush among the sights and sounds of Kenya; or view a traditional dance performed by Maasai warrior men as they chant melodies in authentic dress; or take a photographic safari with an experienced guide to forever capture the memories of your trip.

Rates vary according to the season and tented camp accommodations. &Beyond is the company behind this and many other African safari and wildlife excursions all over the continent. Visit KichwaTembo.com.
You might like :
Top Glamping Travel Destinations
Related Topics : Glamping, Africa, Kenya, Exotic Vacations, Adventure Travel, Luxury Travel
LET'S CONNECT LUXURY NEWS & MORE






Featured Luxury Hotels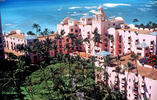 Waikiki, United States
The Royal Hawaiian, a Luxury Collection Resort
Welcome to The Royal Hawaiian, a Luxury Collection Resort, affectionately known...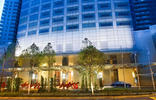 Singapore, Singapore
The St. Regis Singapore
Bask in the tropical summer at the heart of the shopping and embassy district...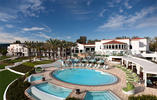 Carlsbad, United States
La Costa Resort and Spa
It was a love of sport that first inspired La Costa's founders to turn a...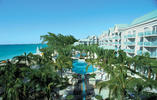 Grand Cayman, Cayman Islands
The Westin Grand Cayman Seven Mile Beach Resort
Fronting the famous Seven Mile Beach, The Westin Grand Cayman Seven Mile...
Vancouver, Canada
The Fairmont Hotel Vancouver
The Fairmont Hotel Vancouver, a 'Castle in the City', is a landmark hotel in...

Palm Beach, Aruba
The Westin Resort & Casino, Aruba
Imagine the sand beneath your feet and a soft steel drum playing in the...