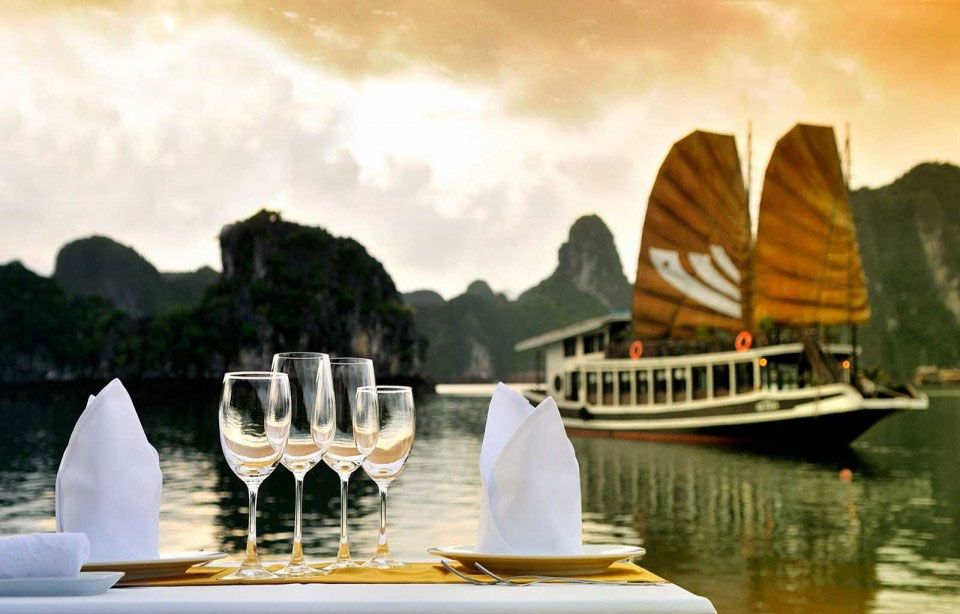 Photo Credit: Bhaya Cruises
On the hunt for an incredible moment for two? From quiet settings along the beach to unique experiences with wildlife and the thunderous roar of majestic waterfalls, there are some amazing spots around the globe. Here are our picks for some of the most romantic destinations to set your sights on.
Halong Bay Bhaya Cruises, Vietnam
From the cozy cabins aboard the Bhaya cruise ships to unforgettable romantic spots in Halong Bay, couples can hide out in a plethora of secluded settings throughout Vietnam. Whether savoring a meal together after a day of biking and kayaking, or taking in the stunning sunsets over the megalithic rock structures, this table for two can find itself throughout the bay, for a custom experience of your desire.
Chad Chisholm
Chad Chisholm is a professional photographer and travel writer. Marrying the two together, his travels have taken him across the world, staying in everything from Parisian Penthouses to huts in Ecuador in the rainforest. His work has been published in ISLANDS, Afar, WildJunket, AAA publications, and more. To see Chad's photographic work, visit www.creationize.com ...(Read More)