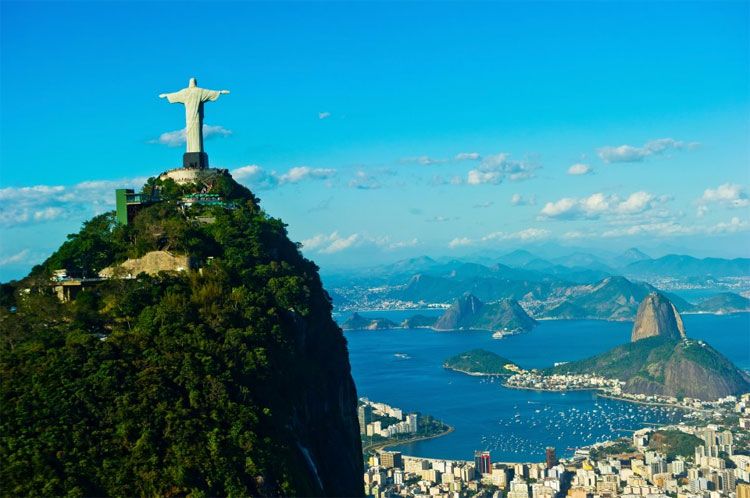 Photo Courtesy of Intrav
Just when you thought there weren't enough lavish ways to travel, another private jet tour company pops up and saves the day. Launched this past April,
Intrav
is giving just 50 guests at a time (who can take almost a month off from work/life and spare $100K) the opportunity to go on personalized, once-in-a-lifetime trips around the world.
Photo Courtesy of Intrav
Because there is so much competition out there for private jet charters, tour companies and now the combination of the two, Intrav is attempting to set themselves apart. They're doing so by offering a tricked out Boeing 757 that discerning travelers can't find anywhere else right now. Instead of packing it to capacity (which is normally 233 people), the plane is equipped with only fifty 180-degree flat-bed seats.
Photo Credit: Tourist-Destinations
Flat-bed seats are of course nothing new, but these also feature adjustable headrests, massage capabilities, and pillowtop mattresses. Guests can sprawl out with six-and-a-half feet of leg room and relax comfortably behind privacy screens while using the noise-cancelling headsets and personal iPads (for guests to take home after their journey). Also available on board is Wi-Fi, a fully stocked mini-bar, and a chef to make microwaved airplane food a thing of the past.
Photo Courtesy of Intrav
Currently Intrav has scheduled 12 different itineraries for 2014-2015, with the first one taking place April 7-May 1, 2014 and repeating September 8-October 2, 2014. 'Timeless Destinations: A Journey Around The World' will depart from Fort Lauderdale, FL, landing in Rio de Janeiro, Brazil, Easter Island, Chile, Bora Bora, French Polynesia, Sydney, Australia, Yangon & Bagan, Myanmar, Taj Mahal & Jaipur, India, Istanbul, Turkey, and Marrakesh, Morocco before heading back to Florida.
Photo Credit: Peter Vitale/Four Seasons Istanbul
Other themed itineraries include 'Cultural Tapestries', 'Orient-Express', 'Seven Wonders', 'Extraordinary Africa', and 'Global Treasures', all running around 25 days. In each stop, the comfort continues at the finest 5-star accommodations, like Ritz-Carlton, Four Seasons and Taj properties. For $99,950 per person, double occupancy, you can choose the global excursion that suits your personality or piques your interest the most. So grab your wealthiest travel partner and get ready to recline in style on your way to some of the most popular, untouched and exotic locations the world over.