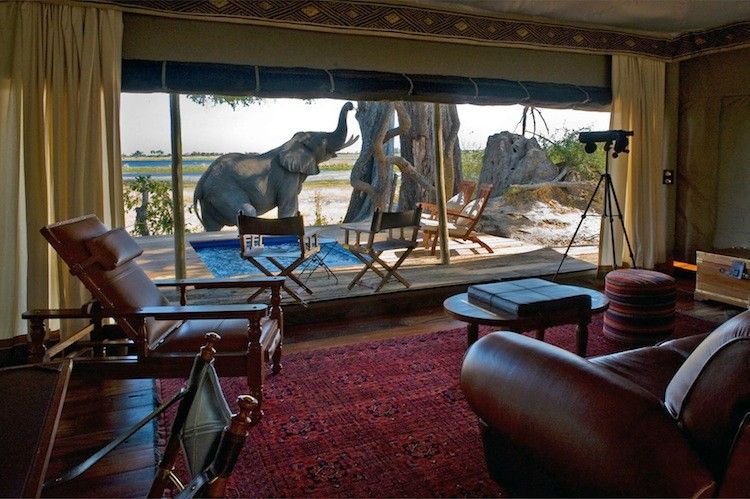 Photo Courtesy of Extraordinary Journeys
Luxury bespoke safari company
Extraordinary Journeys
is offering a 36-day African expedition of a lifetime for four people at a total cost of $810,000. The extravagant experience includes travel via private plane and the exclusive services of renowned private guide Mark Homan, one of the most sought after safari leaders on the continent.
Photo Credit: Tamimi
The marathon tour takes in all of Africa's top tourist attractions and several less accessible activities—from gorilla trekking in Rwanda, Big Five game-viewing in the Maasai Mara and the Serengeti, to Victoria Falls and the Okavango Delta. Cape Town, South Africa's Winelands and the beaches of Mozambique round out the trip, with five-star accommodations and amenities all the way.
Photo Credit: Mike Miller

Guests will stay in posh private houses like Cottar's Homestead and Tangala House, as well as top luxury camps and lodges like Zarafa in Botswana, one of the world's most coveted destinations. Highlights include a one-on-one with animals at Giraffe Manor in Nairobi; a hot air balloon ride at Sasakwa Lodge in Tanzania; a swim in the Devil's Pool at Victoria Falls; a tour of Robbin Island (where Nelson Mandela spent 18 of his 27 years in prison); a tasting of South Africa's best wines; and a day on your very own private beach on Vamizi Island. All meals, drinks, game drives, activities per the itinerary, 4x4 vehicles and entrance fees to game parks are included in the price (around $202,400 per person depending on use of the private plane).