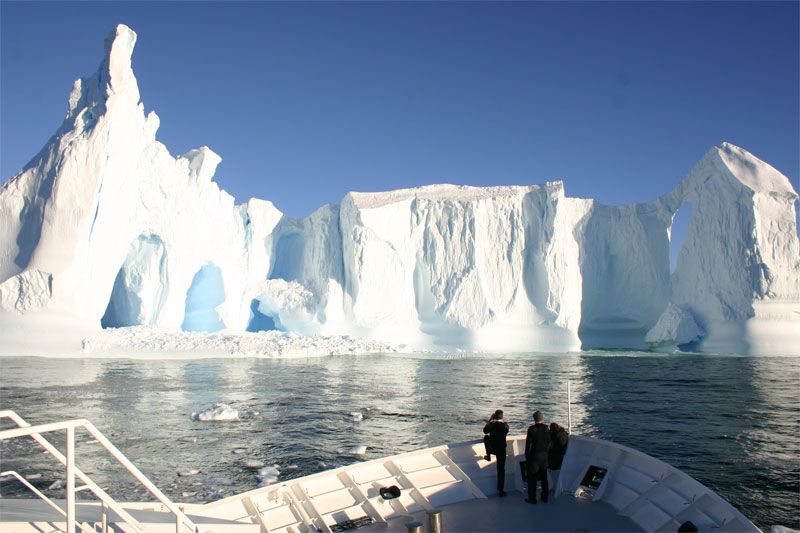 Photos Courtesy of Chapman Freeborn
Chapman Freeborn, the world's leading air charter specialist, is collaborating with EYOS Expeditions, the yachting adventure firm, on an ultra-luxurious 10-night tour of Norway's natural arctic wonders. The over USD $300,000 private getaway, designed for 12 people, starts in Bodo and ends in Svalbard. Guests opting for jet transfers to the starting city from their home location, can do so for an additional cost. Private jets hold up to ten guests and rates vary per group from about $85,000 originating in London, Paris or Moscow to about $120,000 for New York and $350,000 from Hong Kong.
A fully equipped private expedition yacht provided by EYOS will transport guests to Svalbard, which encompasses over 24,000 square miles of unspoiled arctic wilderness. EYOS vessels feature helicopter pads, saunas and massage treatment rooms and expansive owner's suites with 180 degree views.
The excursion ends at the the exotic archipelago of Svalbard, famed for its polar bear population, and allows for views of some of the world's most spectacular scenery along the way. There will be, of course, plenty of time for exploration of Norway's legendary fjords.

Watching polar bears hunting for seals, kayaking amongst icebergs, cruising by immense ice fields and hikes across frozen tundra are all offered on the itinerary, which is fully customizable. Want a Champagne picnic on the edge of a glacier? Not a problem. Additional expeditions throughout 2014 are likely to include Greenland, Iceland, the Antarctic and the Northwest Passage, a route that only a handful of yachts have completed.