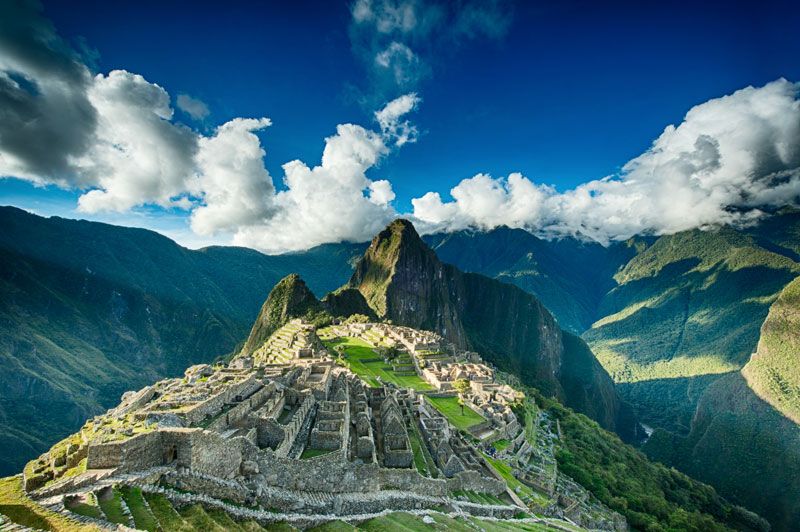 Photo Courtesy of Shutterstock
In celebration of its 60th anniversary, luxury travel company Travcoa has crafted a truly spectacular package to commemorate the occasion. The Incredible Peru by Private Plane 10-day trip is an adventure by jet to view some of the country's most impressive sights.
Photo Courtesy of WikiMedia Commons/Aufgang
Included in the package:
Private access to Machu Picchu
Walk the historic "White City" of Arequipa, and tour the cloistered Convent of Santa Catalina
Tour Lima's noted Larco Museum with the museum's curator
Learn from Peru's leading Moche civilization scholar at the Pyramid of the Moon
Visit The Royal Tombs of Sipán alongside its resident archaeologist
Explore the vibrant shops and restaurants of Cusco
Fly over the mysterious Nasca Lines and drive the dunes of Paracas by 4x4 vehicle
Guided walks through the Sacred Valley of the Incas, Urubamba Valley
Photo Courtesy of Shutterstock
With lush landscapes, rugged mountains, sandy beaches, deserts and large cities all within a relatively close proximity, Peru offers significant opportunities for adventure and leisure. In addition to this travel experience, guests will have access to Travcoa's Dine-Around Program, which comps travelers for any food and beverage purchases while exploring (caviar and alcohol not included).
Photo Courtesy of Ostill/Shutterstock
"We have crafted this small-group tour especially for travelers who enjoy history, art, culture, delicious cuisine and wines, spectacular scenery, and joyful song and dance," said Travcoa President Jerre Fuqua. "We want guests to experience the perfect blend of luxury and adventure while they explore Peru's amazing biodiversity."
Photo Courtesy of Hotel Paracas
Throughout the trip, guests will get a chance to stay in some of the best four- and five-star hotels in the country such as Palacio Nazarenas, Hotel Paracas and Machu Picchu Pueblo Hotel. The package is from October 10-19, 2014 and costs $16,390 USD per person, based on double occupancy.