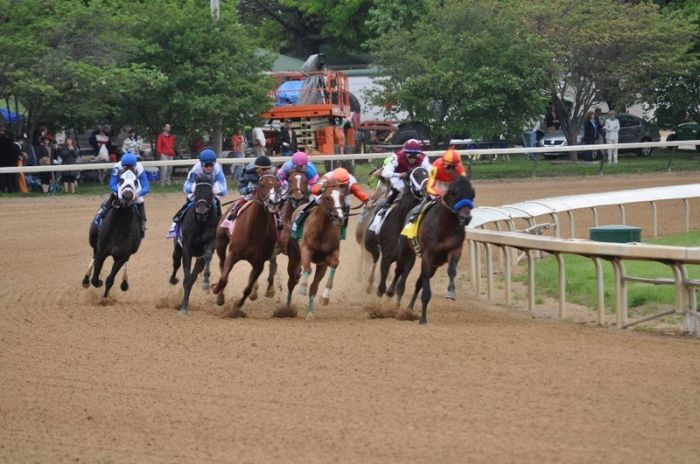 Photo Courtesy of DerbyExperiences.Com
With the Kentucky Derby happening on May 2-3, those heading to Louisville for the occasion can make the most of it and nab one of the stellar packages for the event. Whether it's just the race you're interested in or are looking to check out some of the excellent happenings taking place throughout the city, you can take advantage of The Grandstand Packages (Aqua, Blue and/or Taste of Derby).
The basic package, Grandstand – Aqua, offers access to the Deluxe In-Track Hospitality Venue and Sunny's Halo Lounge along with: access to both the Kentucky Derby and Kentucky Oaks, a three-night stay at the Galt House Hotel, lunch buffet with complementary beverages, simulcast TV coverage, jockey meet & greet, VIP fast access pass to Churchill Downs, celebrity meet 'n greet with Nichole Galacia (Django Unchained) and a handful of Cowboys Cheerleaders, and elevated views of the start and finish of each race.
The Grandstand Blue Party package comes with the above plus tickets to the Fillies & Lilies Party on Friday, May 2. Live entertainment by Wynonna and the Big Noise, a premium open bar and Bourbon Lounge are all included. Grandstand Blue | Taste of Derby Party comes with tickets to Taste of Derby™, dinner, and live entertainment from Burning Las Vegas. Taste of Derby™ will be held Thursday, May 1 from 7 p.m. to 11:30 p.m. at the Kentucky Exposition Center.
OWN IT | $800-$2,999