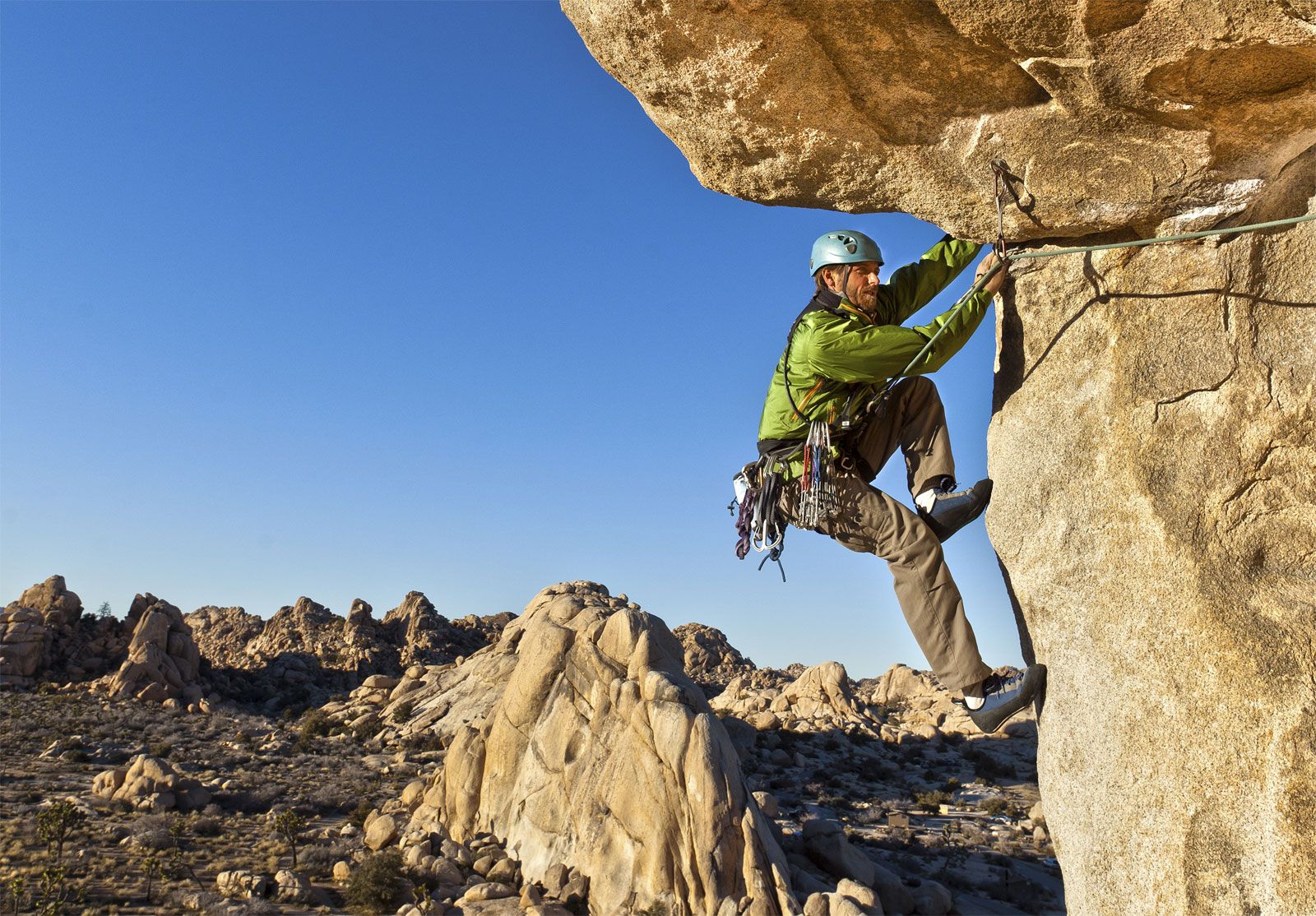 Photo Credit: Shutterstock
Sometimes guys just need to be guys, and a number of vacations offer ample opportunity to partake in activities that seem well-suited to the rougher-around-the-edges sex. We've searched around the globe to find some of the most enriching and men-approved vacations available today. And, while we're certain gents will find these excursions interesting, it doesn't mean women wouldn't have fun on these outings, we're just all for bromance vacations.
Photo Credit: Banyan Tree Al Wadi
Falconry Classes at Banyan Tree Al Wadi
Banyan Tree Al Wadi is a veritable paradise in the Arabian Desert outside of Dubai, and is home to the only falconry course offered by a hotel in the country. The course offers guests the chance to interact with falcons, eagles, hawks, owls and kestrels on over 1,200 acres of nature reserve. The two-day package includes 16 hours of instruction, daily lunch, beverages, a falcon show, a gift and a certificate of completion. Rates available upon request.
Photo Credit: Green Valley Hotel & Spa
Test Your Strength By Rock Climbing
A number of destinations around the world offer men the chance to prove their physical merit via rock climbing. However, some hotels, like Green Valley Hotel & Spa, will also provide visitors with the gear to tackle one of the many awe-inspiring rock climbing locations throughout southwestern Utah. If your group is new to climbing, their knowledgeable instructors will happily offer instruction and tips on best routes for navigating the beautiful desert. With over 1500 established roots and 50 areas to explore, this is the kind of adventure that'll get your heart pumping and sweat dripping.
Photo Credit: Migel/Shutterstock.com
Run With the Bulls...Or At Least Watch Them in Style
Tons of guys have proved their "manliness" by running with the bulls in Spain, but, for others, getting gored through an appendage sounds a lot less manly and a lot more foolish. For those of you that relate with the latter, there are some great packages available from San Fermin Tours where the festivities can still be experienced, but from afar. The VIP Package for four days, three nights in a four-star hotel within the city center, airport transfers, Pañuelo and festival shirt from Peña Seattle de Sanfermines, breakfast, a VIP balcony at the fest and special access to events. Rates start at €2.049,98 (approx. USD $2,331) per person.
Photo Credit: Glenfiddich
Tour and Sample Scotland's Top Scotch Whisky Distilleries
Highlanders, lowlanders and everyone else on the globe can at least agree on one thing: Scotch whisky is incredible. For men who know their drink and want to see where it all comes from, there are countless tours through rolling green hills of Scotland to get up close and personal with their favorite drink. Though the Scottish highlands offers the largest number of distilleries, visiting the lowlands also gives you access to Edinburgh and Glasgow, which leaves the choice of Scotch distillery tours entirely up to the traveler. For a more structured trip, Chauffeur Tour Scotland offers one- to seven-day whisky excursions visiting distilleries such as Macallan, Glenfiddich, and Deanston with accommodations in Craigellachie House Hotel. Rates begin at around USD $484 per person for a one-day tour and go up to USD $4,270 per person for the eight-day tours.
Photo Credit: Boulder Outdoor Survival School
Survive in the Wilderness, Bear-Grylls Style
For those who really want to get out and be one with nature, Boulder Outdoor Survival School's 14-Day Primitive Living course in Boulder, Utah will train you on wilderness survival skills like coping with physical stress, desert travel, constructing a fire without matches, choosing a campsite and water discovery. For the first seven days, guys will get hands-on experience and learn the basics before being left on their own (without a cell phone) to really put their new techniques to the test. Rates begin at $2,750 per person for the two-week adventure from August 7 to August 20. The question remains, are you man enough to make it through the week?
Photo Credit: Orvis
Get Away and Do Some Fishing
Yes, you could easily head to your nearest lake and spend the day fishing while enjoying a frosty beverage (or two), but to really live it up on an angling trip for the fellas, we recommend heading to the Carrileufu Valley Lodge in the beautiful Patagonia of Argentina for some fly fishing offered through Orvis. From early November until the end of April is the best time to go for the season, and dry fly fishing starts to pick up in mid-December. On your first day out and about, you'll experience The Rio Rivadavia where it's easy to sight fish with small nymphs and various dry flies. Days three through five will have you floating on the Rio Chubut while stopping to wade through prime sections of water. The seven-night, six-day trip starts at $4,950 per anglers and $3,750 per non-angler which includes all meals and accommodations at Carrileufu Valley Lodge, beverages at the lodge, laundry service, and transportation to and from locations.
Photo Credit: Cavalry + Company
Work on Your Golf Game With Special Forces Vets
With access to some of the most exciting golf courses on earth, Cavalry + Company's guides are special forces veterans taking people on truly one–of-a-kind trips envisioned by luxury hospitality professionals. The company currently offers two packages which both start off playing a few days across some of the best courses Dubai has to offer, before boarding a private jet to either Kabul, Afghanistan or Beirut, Lebanon. The courses include: Emirates Golf Club; The Montgomerie, Dubai; Dubai Creek Golf & Yacht Club; Desert Course; Jumeirah Golf Estates; and Al Ghazal. Guests will also stay at either the Four Seasons, Beirut or The One & Only Palm, Dubai during the Kabul trip. Rates available upon request.