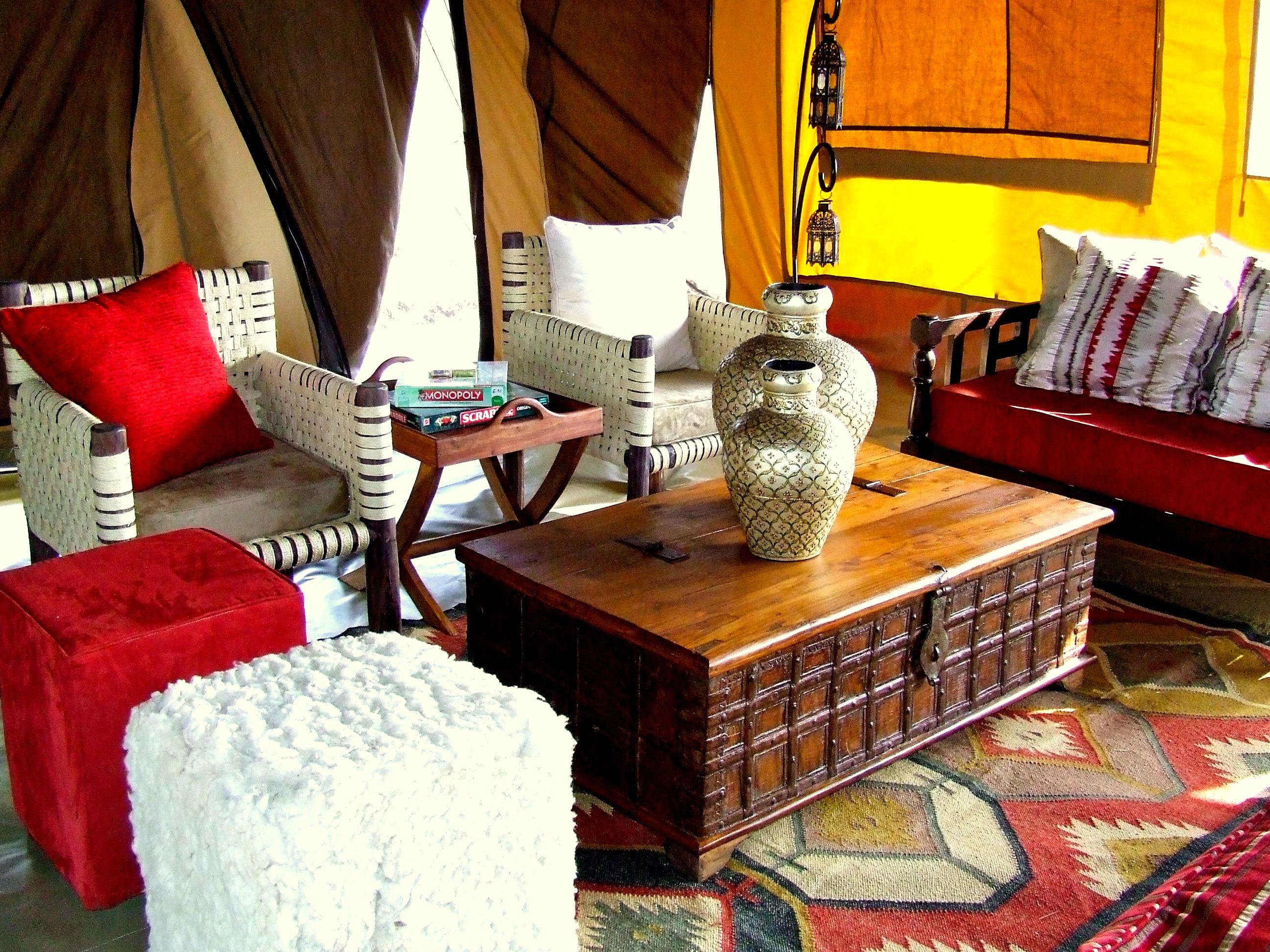 Photos Courtesy of Asilia Africa
Asilia Africa's latest glamping destination offers up an enriching safari that moves with the great migration through Tanzania in an outdoor experience that's embracing luxury living on the open Serengeti. Opened July 1, the Kimondo Migration Camp relocates to offer adventurous travelers the best access to wildlife herds year round. From July to October, the graceful Mara River plays host to the vast herds of majestic migrating animals, and makes for truly enchanting opportunities for Asilia guests.
With Kimondo's unique locations and arrangements, campers can be as exploratory or leisurely as they want by getting close as possible to the herds of African creatures or simply enjoy the luxury of a midday nap under large verandas.
Accommodations include spacious tents furnished with king beds, private flushing restrooms, hot and cold running water and large verandahs. Decorated with rich hand-woven rugs, Moroccan and East African safari elements, and burnished copper lanterns, the tents are a sultry mix of nature and romance. Additionally, in a thoughtful effort to nearly eliminate their impact on the local flora and fauna of the Serengeti, the Kimondo camp is entirely solar-powered.
For anyone with the opportunity to witness the great migration firsthand, it might be time to forgo a resort or urban hotel and give life on the Serengeti a spin. Considering the combination of posh accommodations, locations and access to African wildlife, any minor comforts lost by not visiting a full resort are totally worth it in lieu of the experience.