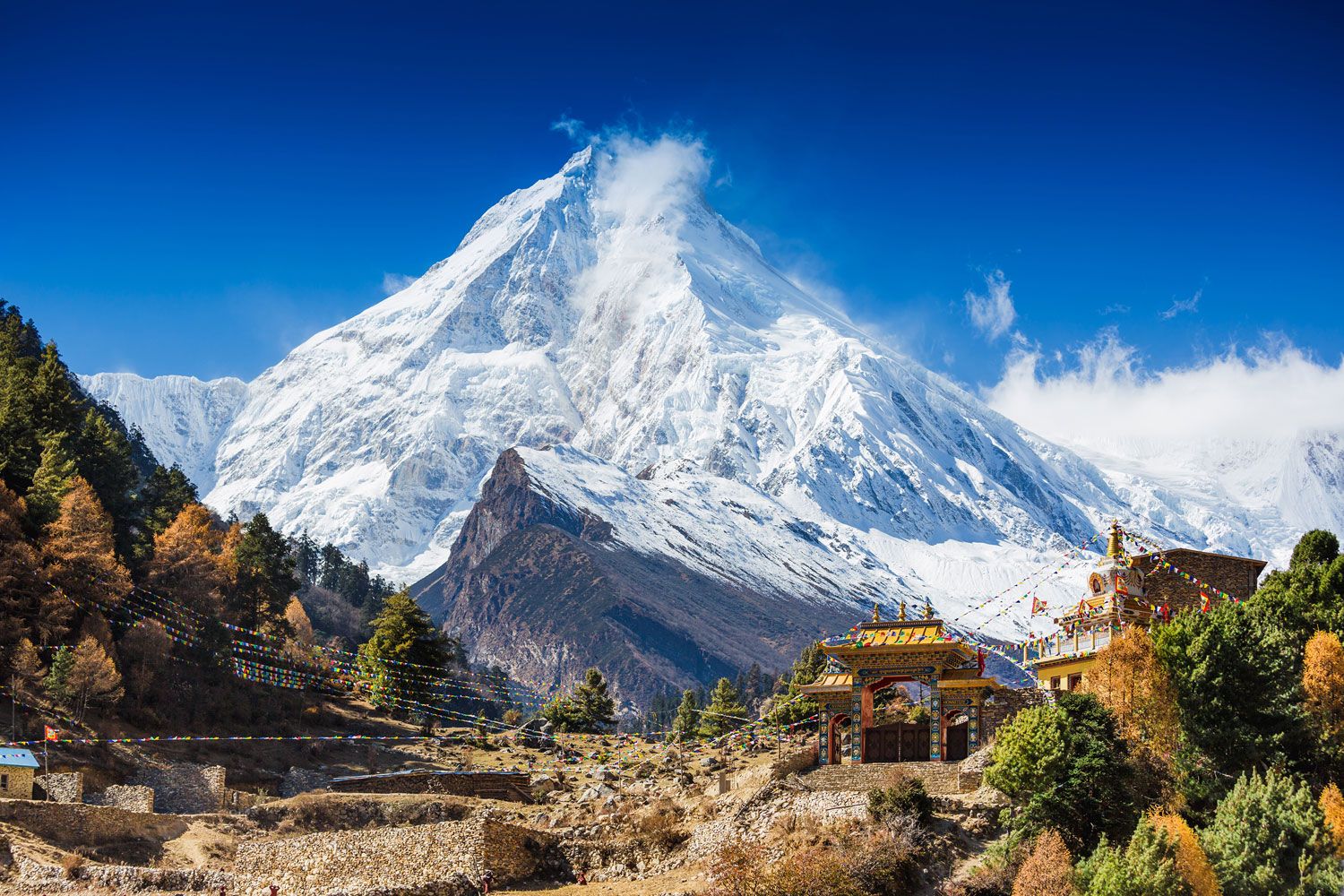 Photo Courtesy of Shutterstock
Resting between the jungles of the Indian plains and the Himalayas, the small mountain nation of Nepal is a stunning destination comprised of snowy peaks, monasteries and the world's tallest mountain, Mt. Everest. Its region is a favorite among travelers who love the outdoors and seek active adventures.
Photo Courtesy of Shutterstock
And now, those visiting Nepal can experience the country via private helicopter through Geringer Global Travel's new 15-day Discover Nepal by Helicopter excursion. The itinerary will boasts activities such as trekking through the region's lush forests, boating serene lake waters and viewing the Lord Shiva temple and Hindu cremation grounds. Starting in Kathmandu, you'll enjoy a traditional six-course Nepali meal at the five-star Dwarika Hotel, where you'll also be staying.
Photo Courtesy of Shutterstock
The real adventure begins the following morning, with the first helicopter ride over the Himalayas and Mt. Everest. Along with Kathmandu, guests will also be visiting Chitwan National Park, Pokhara, Trek, and Dhulikhel. At Chitwan National Park, visitors will have access to an impressive number of adventures, including an elephant safari, bullock cart trips and boat rides.
Photo Courtesy of Shutterstock
In Pokhara, take advantage of the additional optional activities such as para hawking, paragliding, ultra-light rides and zip flyers. From there, you'll embark on a three-night trek through small villages and forests, all the while getting a chance to interact with locals.
Photo Courtesy of Kagemusha/Shutterstock
Every portion of the trip is designed to be as engaging and educational as possible, allowing guests to learn and absorb the history and culture of the Nepali people. Tours of numerous cities are guided by area experts who are also able to offer further suggestions on how to make the most of the trip.
Photo Courtesy of Shutterstock
Discover Nepal by Helicopter starts at $10,965 per person and includes many (but not all) tours, helicopter flights, meals and accommodations. Early booking also offers a $400 discount, and the excursion is available for bookings from October 1, 2014 until April 30, 2015.