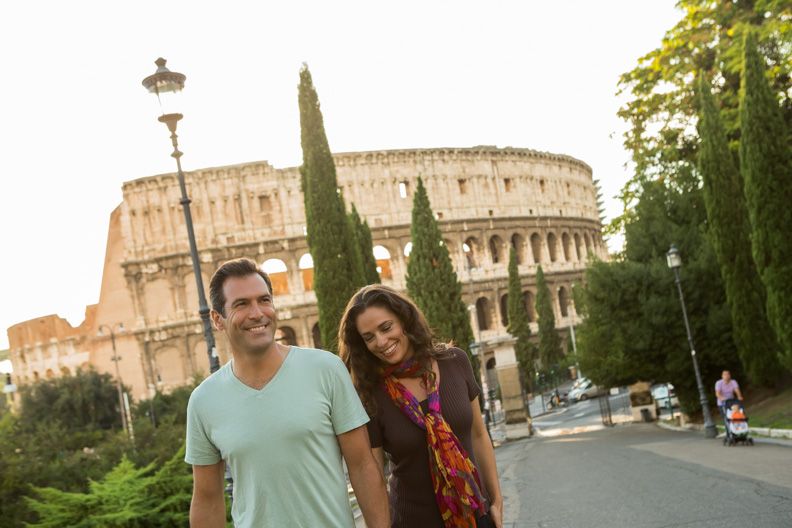 Photos Credit: Monograms
Planning a memorable vacation can be stressful—from booking flights and hotels, to securing sightseeing, arranging meals, and then there's the potential language barriers. The to-do list goes on and on and your stress level goes up and up. Monograms introduces you to a better way to travel, by customizing your package with hand-selected hotels, local hosts, VIP sightseeing, transportation and dining options. When you plan a trip with Monograms, any confusion and aggravation disappears and you're left to simply enjoy your chosen destination.
Monograms knows where you stay can make or break the entire vacation. After deciding on your destination, they carefully select hotels based on location, amenities and service, with location being the top priority. After all, the closer you are to major sights, the more you get to see. Their rating system picks the best accommodations in the heart of the city, often allowing guests to match their own personal style—be it sophisticated, trendy or stately—to their hotel's aesthetic.
When you arrive at the property, you'll be greeted by your very own Local Host. This resident expert will be on-site and on-call throughout your stay, ready to help you get the most out of your vacation. Whether you need directions around town, restaurant recommendations, or advice on where to shop, your host will answer all your questions and even shell out some insider info you won't find in any guide book.
Your Local Host coordinates excursions and activities available only to Monograms guests. On these VIP tours, you'll be granted exclusive access to the most popular attractions, which means never having to waste precious time waiting in lines and can spend more time experiencing the culture, people, food, art and architecture of your destination. Some of these things you may even miss had you been distracted by unnecessary frustration.
If your Monograms package includes multiple destinations, transportation will be arranged for each stop along the way, starting with transfers to and from your hotel. When it's time to head to the next location, your host will provide pick-up times for flights or buses, and even escort you to the train before your journey. Once they ensure you're comfortably on board the correct train, they'll see you off and your next Monograms host will be awaiting your arrival in the next city.
Monograms features more than 150 packages with itineraries ranging from a quick four-day escape to an extended 20-day adventure. These include Europe, South America, Central America, Africa, Asia, Australia and New Zealand, as well as exotic locales such as Zimbabwe, Auckland, Laos, Nepal, Galapagos Islands and Fiji. Each part of the package is personalized to your needs and all guesswork will be removed from the equation and replaced with Monograms' "Do they really do that?" service. With Monograms at the helm of your travel planning, seeing the world exactly the way you want no longer has to feel like a foreign concept.