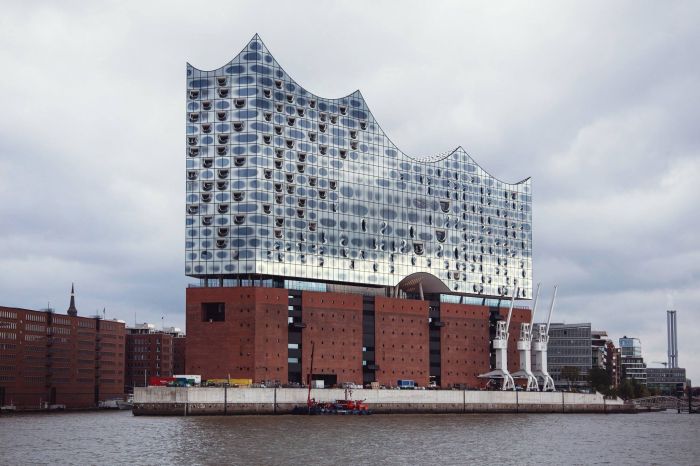 Photos Credit: Elbphilharmonie
Much like Chicago Cubs fans, Hamburg's residents can finally breathe a sigh of relief now that the Elbphilharmonie is finally completed. Started almost a decade ago, Pritzker-winning architects Herzog & de Meuron will debut their beautifully-designed, $1 billion concert venue on November 4.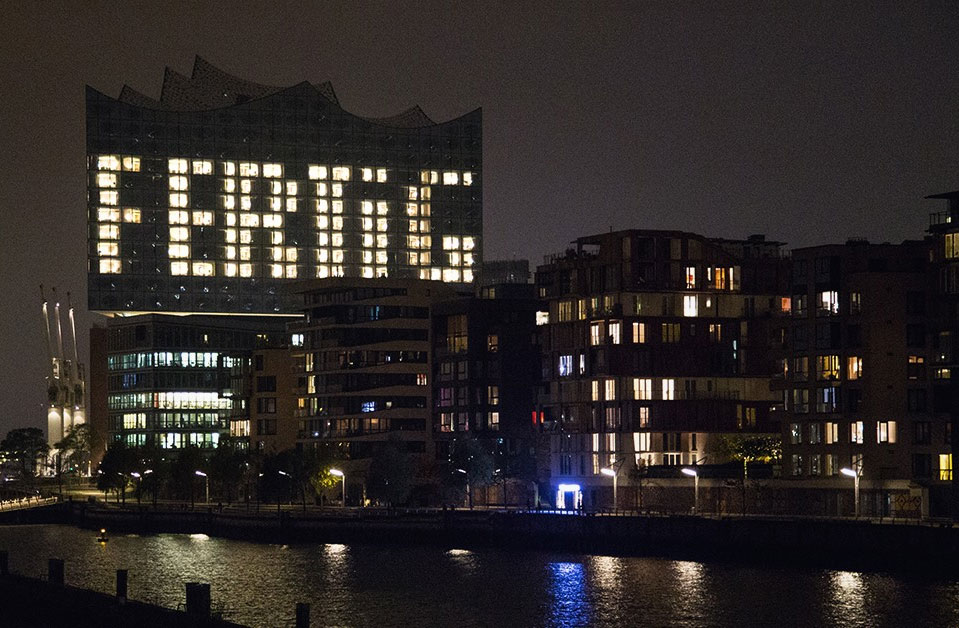 Renovating an abandoned 1960's brick warehouse in Hamburg's industrial port, the architects battled years of delays before finally finishing the project. The initial announcement of its completion on October 31 came in the form of a lit up façade reading: FERTIG, meaning "completed" in German. Designed with a glass, wave-like exterior, the 26-story structure not only holds three world-class concert halls but also 45 apartments, restaurants, bars and a 4.5-star hotel.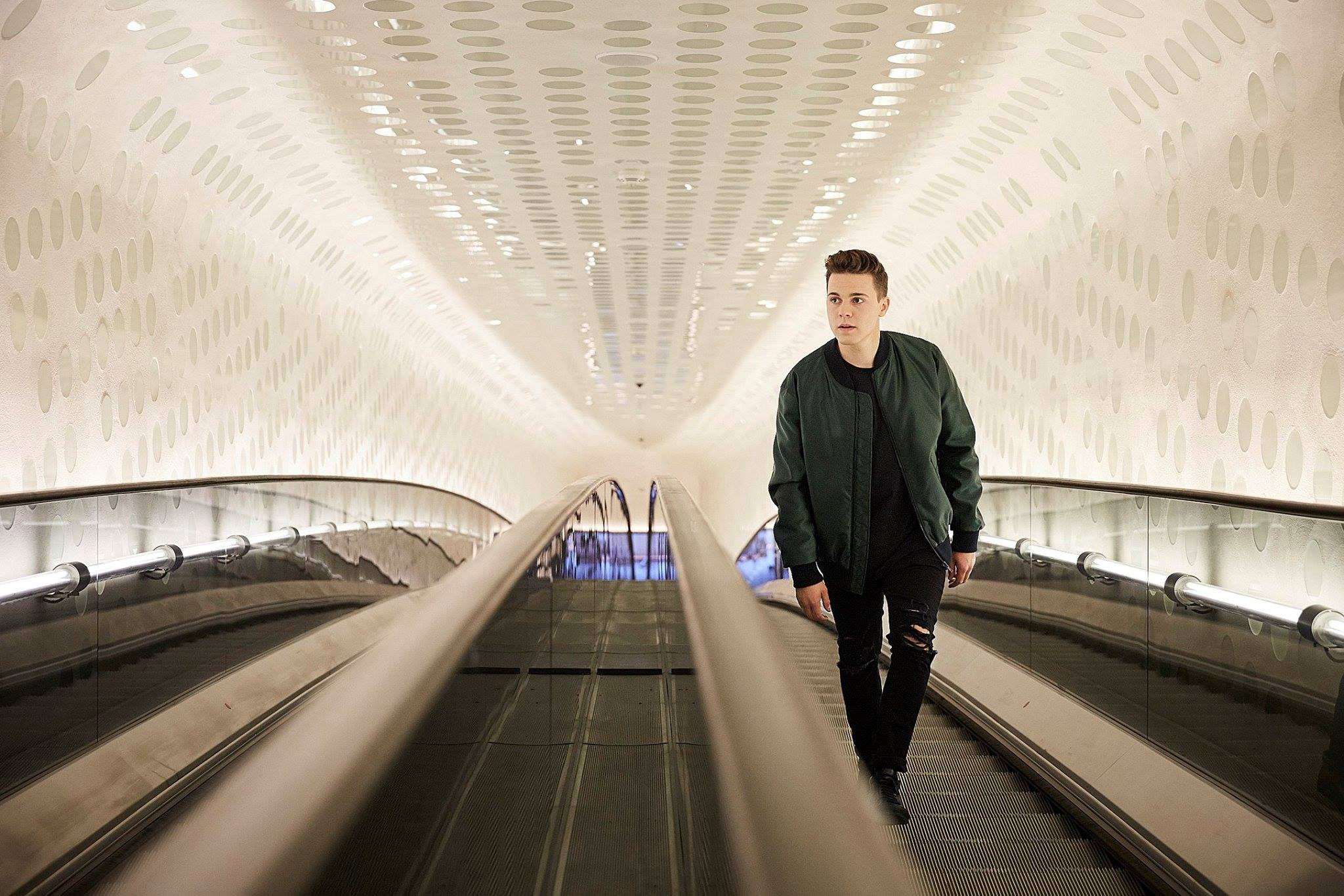 Its façade, made of 1,000 rolling glass panels mimic's the city's nautical past, and visitors can ascend a 200-foot curving escalator that travels through an illuminated tunnel to the top of the public plaza. The 43,055-square-foot plaza offers panoramic views and is the entrance to the Westin Hamburg hotel. The property features 244 guestrooms and is open now for bookings. Built between the glass and the top of the brick building is also an observation space which wraps around the structure to offer 360-degree views of the city.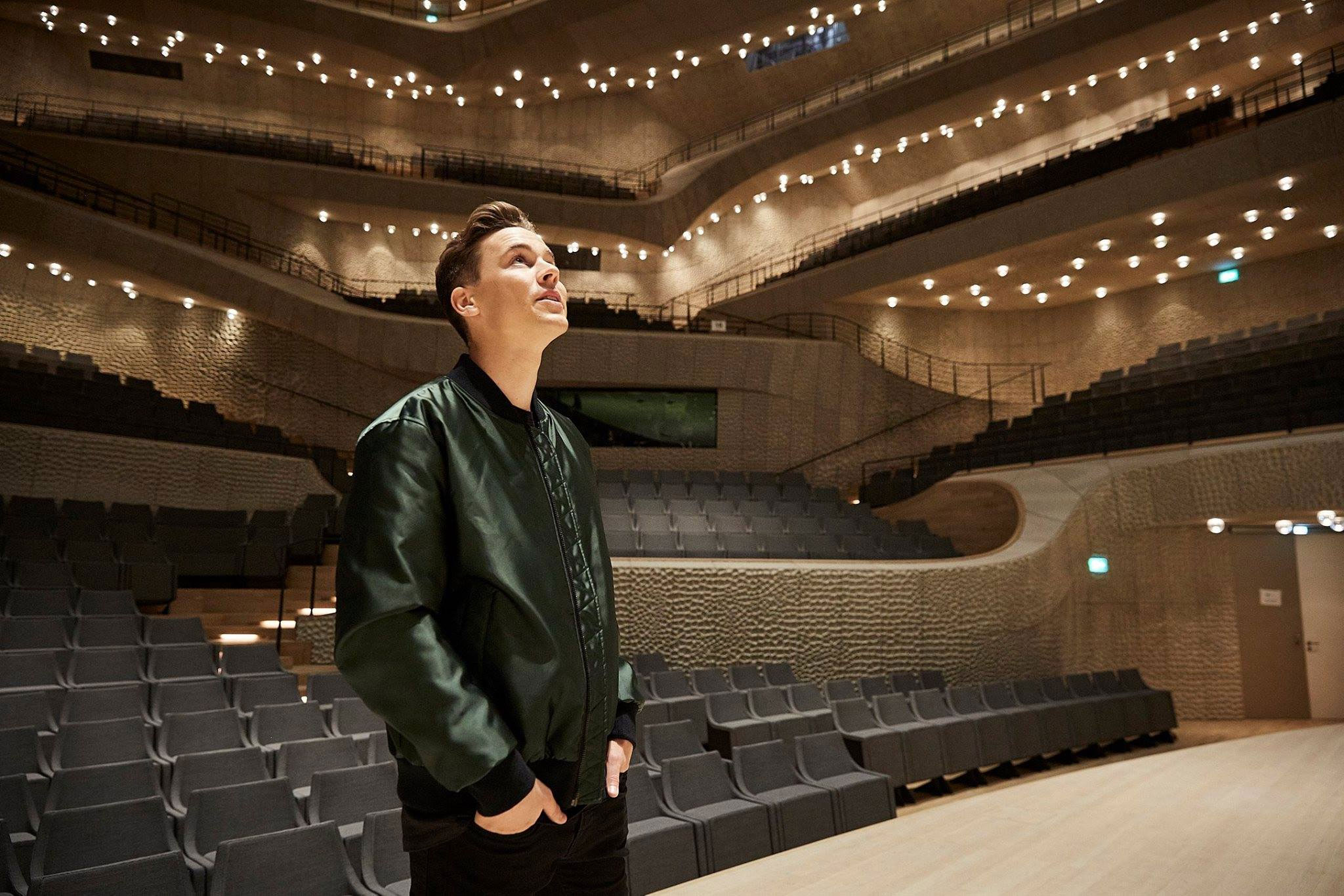 Along with the NDR Elbphilharmonie Orchestra calling the venue home, a number of diverse acts are already scheduled to perform in 2017. The first of six months' worth of shows is scheduled for January 11 and many concerts are already sold out. The Grand Hall seats 2,100 guests around a central stage and is said to have pitch-perfect sound. To make this possible, famed Japanese acoustician Yasuhisa Toyota wrapped the hall with 10,000 individually-molded panels and suspended a sound reflector from the vaulted ceiling. If you're planning to visit Elbphilharmonie, be sure to secure tickets now, as its opening weekend already sold out of 21,000 tickets.