Photo Credit: RoschetzkyProductions/Shutterstock.com
Content Sponsored by the W Austin
Travel that Fits Your Personality: Customizing Your Austin Vacation
Surrounded by music, art, world-class cuisine, nightlife, and a slew of outdoor activities, Austin is the jump-off point to choosing your own adventure. The W Hotel Austin is where to go to get to the heart of it all. Centrally located, the property offers fine dining at Trace Restaurant, easy access to the Austin City Limits venue, and nightlife at its rooftop swim-up bar: Wet. And when you are ready to hit the town, the W Austin has you covered in more ways than one. Are you more of a Shopaholic or a Rockstar? Maybe you'd prefer to take a "wall crawl" of Austin street art or go on a cheesy Queso Tour. Whatever your fancy, the W has you covered with their awesome new "Trip Personas" map.
Fun fact: Austin, Texas has the most nicknames of any other city in the United States. Known as Bat City, The Live Music Capital of the World, and Hippie Haven to name a few, this city has as many options for activities as it has names. Regardless if you're a foodie or a fitness junkie, there is something for everyone in ATX. Tailor your next trip to Austin to fit your very personal taste with these fun suggestions: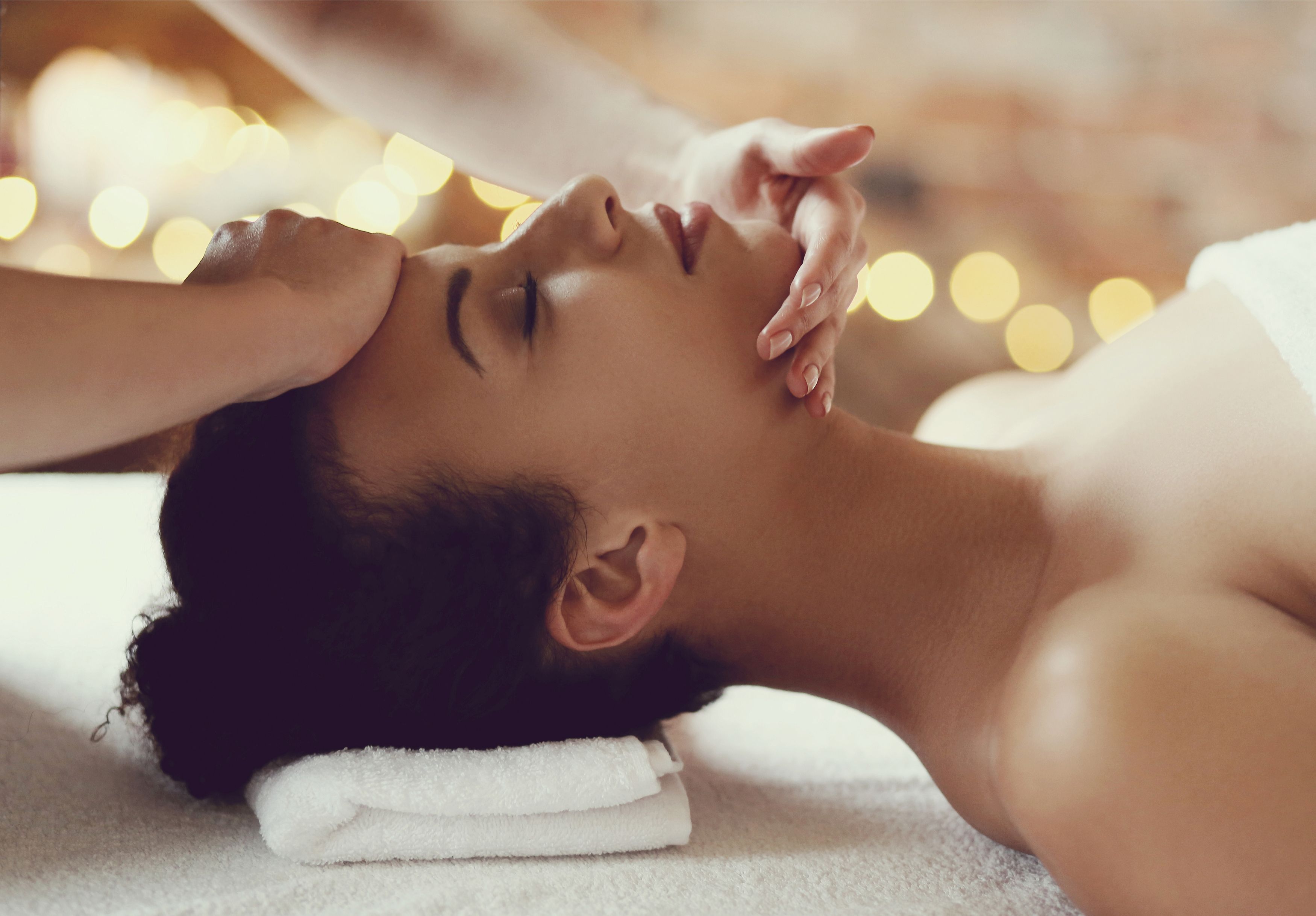 Photo Credit: Shutterstock
Wellness
True wellness starts on the inside, so start your day by taking a stroll through one of Austin's many Farmer's Markets, happening all over the city, every day of the week. After picking up some organic snacks and authentic, local, artisan wares and goodies, head to lunch at Counter Culture for a healthy, locally-sourced vegan meal (if you have room after all of the samples!). Expect all of your favorite yummy comfort foods made with a twist, like a Philly Seitan sandwich topped with peppers, onions, and cashew cheese.
Once you have filled your belly with some truly delectable fare, take a trip to east Austin's Eastside Yoga for a rejuvenating yoga or meditation session. Known as one of the most laid back studios in the city, Eastside places an emphasis on gentle yoga in a spiritual, soothing setting. There are over 50 classes offered per week ranging from gentle Hatha courses to peaceful chanting, making it convenient to drop in any time you need a moment to chill out.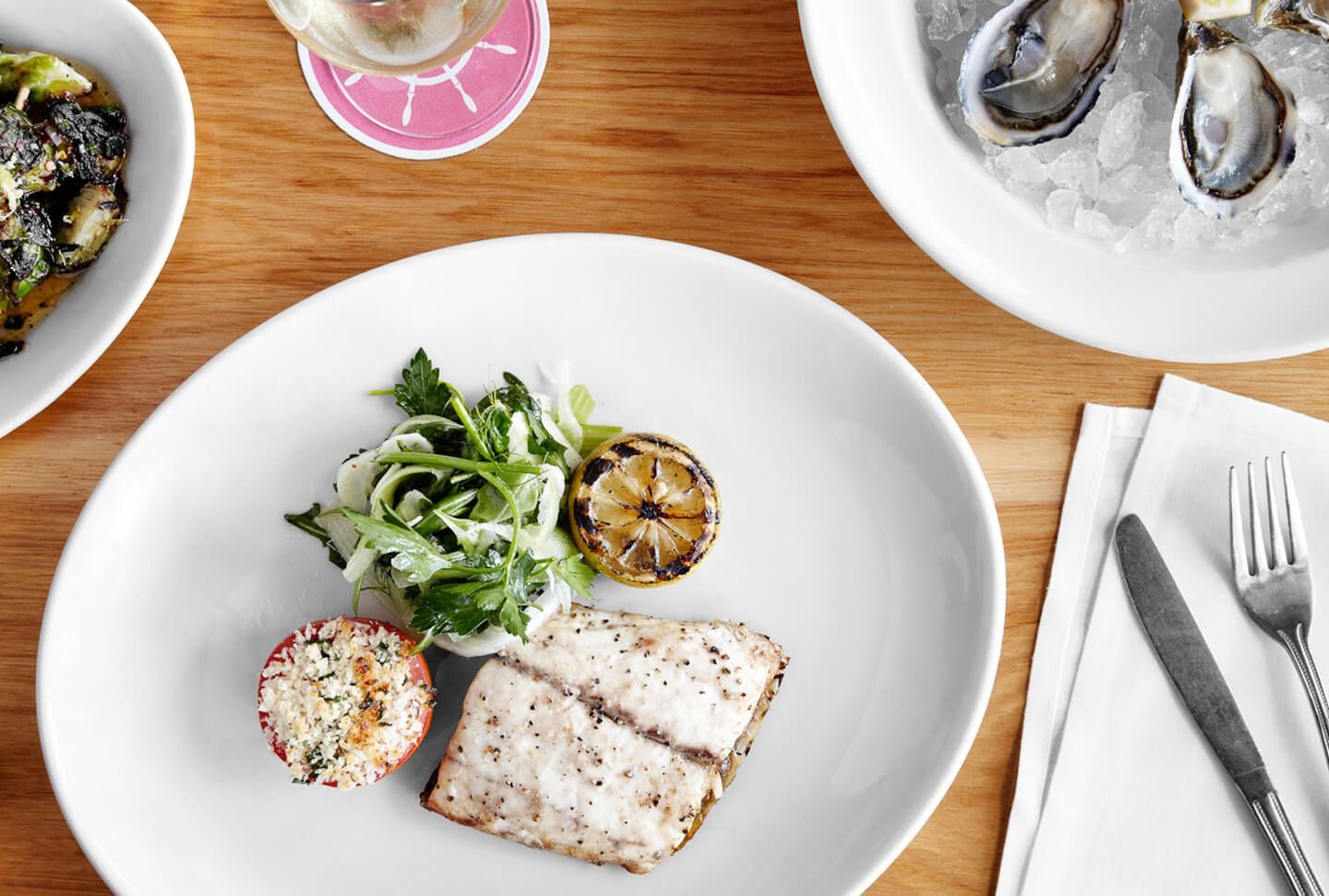 Photo Credit: Perla's
Ultra-Luxurious
Brunch is the best way to kick off any morning, especially when you're in a foodie city like Austin. Just ask the staff at Perla's. The seafood and oyster bar is practically a local institution, with its sign and sunny front patio situated directly on the main drag of South Congress Street. Kick off your morning with a lobster omelette or a half dozen oysters on the half shell, washed down with the Perla's classic Bloody Mary.
After a few bites at breakfast, treat yourself to a Texas-sized shopping spree. Internationally renowned jewelry designer Kendra Scott set up her flagship shop along South Congress, making it easy to get your fix of high-end gems in while exploring the rest of the stores on the street. After perusing the shops, prep for a night on the town with a makeover at award-winning make-up bar, Adore. Ask for Rhea, who recently won an award as the best makeup artist in Austin, to touch up your look before painting the town red.
Once you're gussied up (as Texans would say), end the evening with dinner and cocktails at Uchiko, one of only two James Beard Award-winning restaurants in Austin. Everything at this eatery is excellent, so don't hesitate to gobble whatever the wait staff gives you. Expect dishes like wagyu beef served on river rocks, and the Hama chili: a Japanese yellowtail dish served simply with ponzu and Thai chili. For ultimate privacy, book your dinner in the private dining room, which features a floral services, customizable menus, and hard-to-find sakes served up in a modern, elegant setting.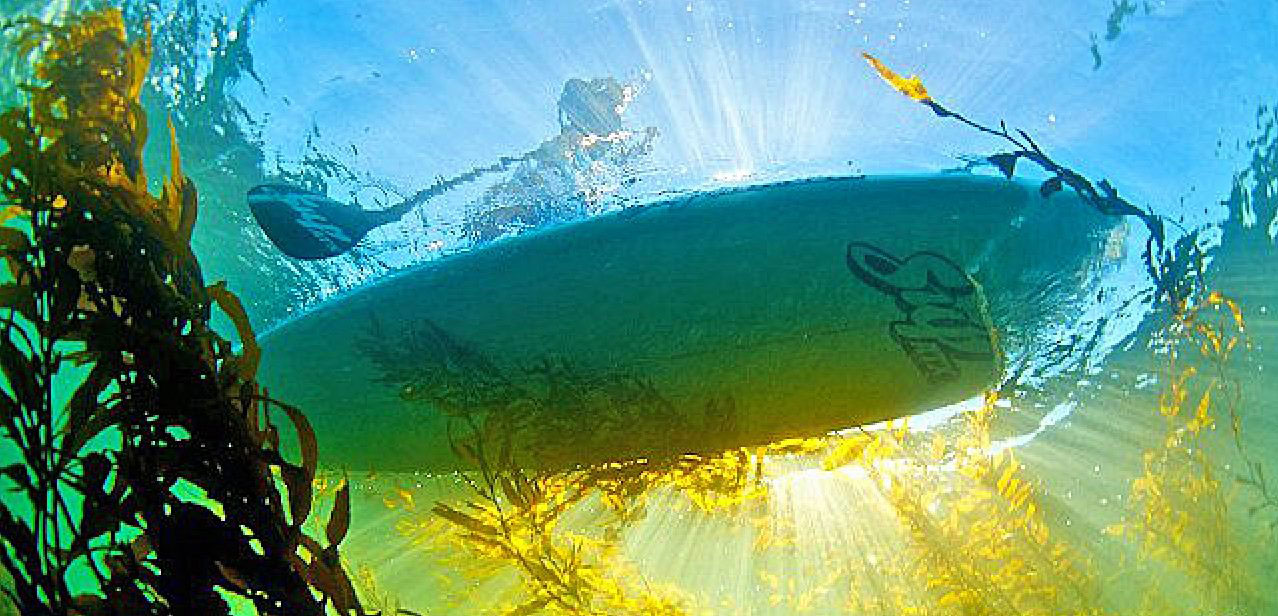 Photo Credit: Sup
Active
One of the best things about Austin is how many outdoor activities there are, no matter what your fitness level is. Though the city is landlocked, there are still plenty of opportunities to participate in water sports. Jump on a stand up paddle board with SUP ATX and casually float down the Colorado River while taking in the views of the lush foliage, downtown skyline, and Pennybacker Bridge.
Austinites take their food seriously, which might explain why there are over 250 food trucks roaming the metropolis at any given time of the day. After a casual hike or bike down one of the city's many trails, take a moment to fuel up at Conscious Cravings, one of ATX's favorite food trucks. Fresh, 100 percent plant-based, and totally vegan (and partially gluten-free) is the name of the game at this eatery. Recuperate and indulge in a Chimichurri Seitan wrap paired with an energizing spinach smoothie before getting back out there.
Located on a hill about 20 minutes from downtown Austin sits one of the best views in the city. Take the drive out to Covert Park to grab a quick hike before watching the sun set over the Colorado River. While visitors say the hike isn't too challenging, the view is the perfect way to see the Texas Hill Country and the city itself.
Photo Credit: The Dino Park
Family
In ATX there is something for everyone—even your little ones. Located a short drive from downtown, the Dinosaur Park is a super fun learning experience for the kids (and you too!) Unlike other museums that only have dinosaur bones available, the park offers life-sized replicas of ancient creatures to show what these colossal beings would have looked like in a natural environment. Other than the dinosaurs themselves, families can enjoy a fossil dig, a full playground, and a picnic area to enjoy some well-deserved treats from the Dinosaur Store.
If seeing ancient animals is only getting the party started for your family, then head to the Austin Zoo to get a glimpse of some of the world's coolest living creatures. While there are lions, tigers and bears abound, keep an eye out for native Texas wildlife that can be found on the grounds, such as the Texas Ironclad Beetle. If you want to take a memento home, the zoo offers a totally one-of-a-kind gift—animal art. Originally started as an enrichment program for primates, the project has transformed into a fundraiser that gives guests a unique work of art they can take with them.
Tuckered out from a day of adventuring, but the kids aren't? Napa Flats has options for mom, dad, and the youngsters. Serving up an array of yummy options like sesame-crusted tuna and Zucchini Primavera alongside pizzas or grilled chicken, there is something here for everyone. The best part? The playground in the back gives parents a little quiet time to eat, drink, and be merry while the kids run off some steam before bed time.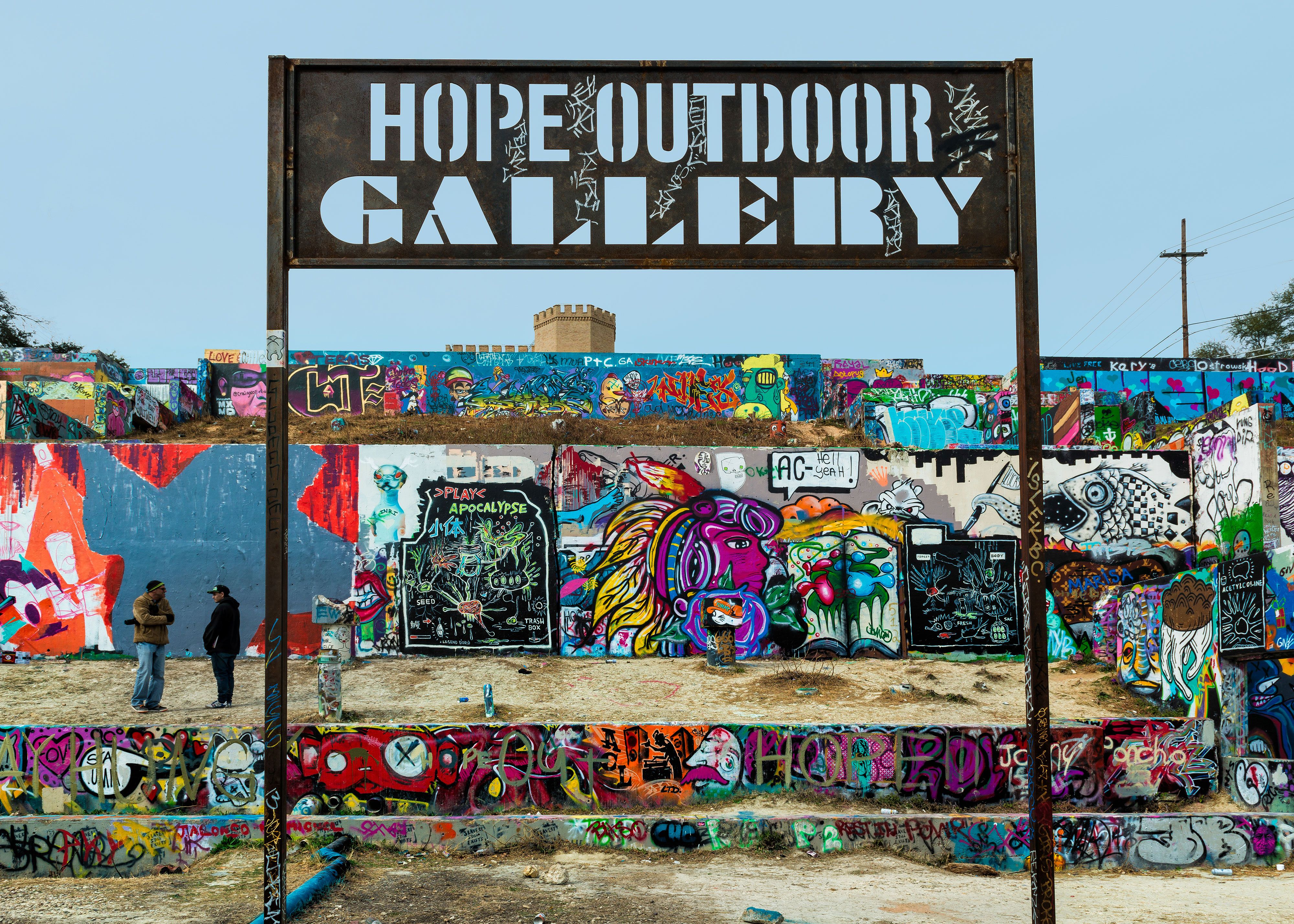 Photo Credit: Nagel Photography / Shutterstock.com
Culture
No trip to Austin is complete without a little live music. Luckily, there are over 250 music venues in the city, which makes it easy to grab a healthy dose of tunes while enjoying the rest of what the city has to offer. Hill's Cafe is a well-established south Austin institution that marries good eats, excellent music and world-renowned Southern hospitality on the regular. Head over for brunch to experience no-fuss comfort food like cheddar biscuit sandwiches, fried green tomatoes, and fried meatloaf.
Though Austin's art community has taken a backseat to its music scene in the past, it has seen a recent revitalization in part due to spaces like the Hope Outdoor Gallery. The only exhibit area of its kind in the United States, the gallery was established with the help of contemporary artist Shepard Fairey as a free community space where artists could come and share their work. Contemporary muralists from around the world, such as Boza, Brandon Snow, and film maker David Lynch have all displayed pieces on the space's concrete walls.
Not everything that glitters is gold, but finishing off an evening in Austin at Stay Gold is certain to make your trip that much more special. The venue is known for booking some of the best soul music acts in the country while also providing an impressive cocktail menu. While old favorites such as the El Diablo make an appearance, branch out and sip on fan favorites such as the Mexican Stand-Off: a beverage comprised of tequila, hibiscus tea, and a squeeze of lime.