Photo Credit: Shutterstock.com
Lighthouses, Whale-Watching and World Class Cuisine: Exploring the Quebec Maritimes
Quebec, Canada's largest province, is enormous—more than twice the size of Texas—so it's hardly a surprise that it contains so many attractions. However, much of it is off the radar as far as most tourists are concerned, who know little of this truly beautiful area of Canada beyond Montreal and Quebec City. On a recent trip to one of the most alluring parts of the province, Quebec Maritime (the Quebec Maritimes), we discovered an unspoiled, alluring, authentic, and under-appreciated destination that in some cases resembles the more remote parts of the northern Maine coast, but with a uniquely French Canadian flavor.
Photo Credit: Riotel
The Quebec Maritimes, located in the Eastern part of the province, consist of three regions: Gaspésie, Bas-Saint-Laurent, Côte-Nord and the Îles de la Madeleine, unique in their attractions but united by their proximity and affiliation with the sea and a strong maritime tradition. Dotted with quaint towns, historic lighthouses (phares in French), national parks, abundant bird and wildlife in the ocean and on land, fjords and other dramatic bits of coastline, and a wide variety of charming inns offering delicious, unpretentious cuisine, it feels undiscovered in a sense, and in cases like something from an old movie, though in a discreet way some modern accommodations with excellent contemporary nautical decor are making inroads.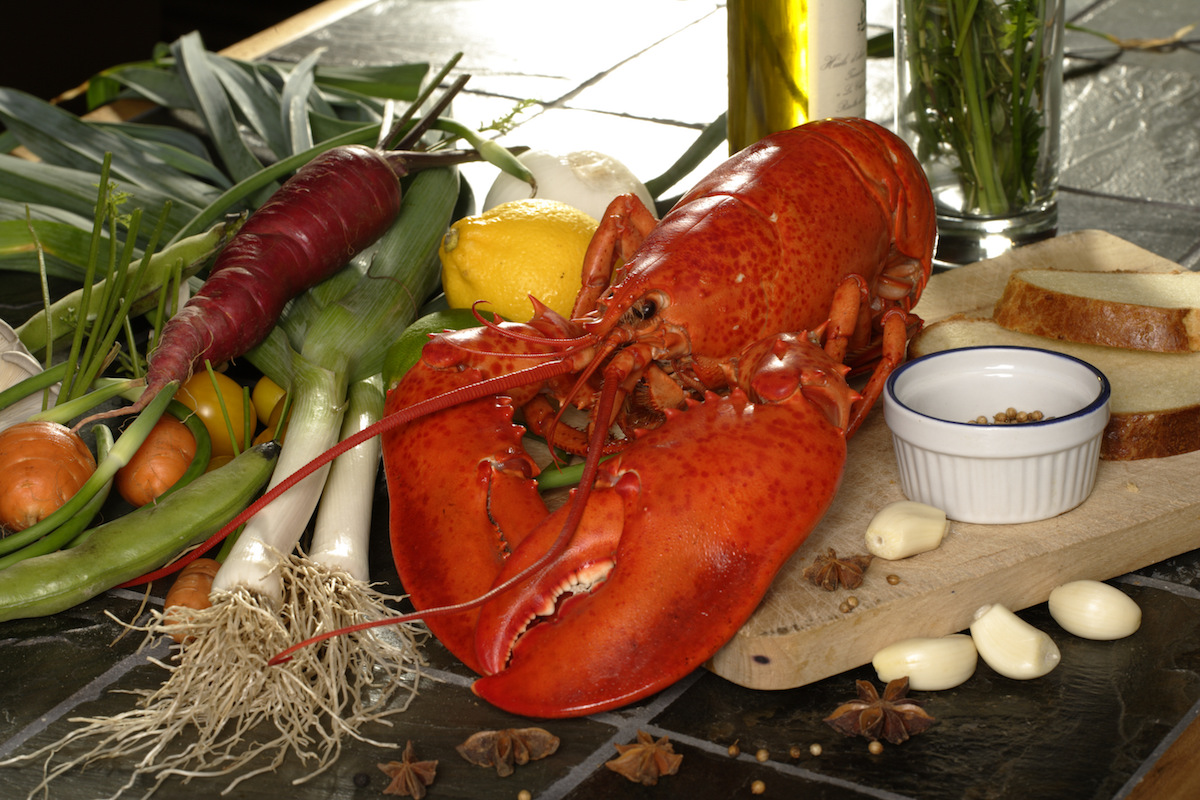 Photo Credit: Quebec Maritime
The best time to visit is between May and October, with certain attractions only available seasonally, though there is rarely anything resembling a crowd to contend with, affording the leisure of exploring the beautiful seaside roads at your own pace. While you do not need to speak French, if you've ever had an affinity for the language it's an excellent place to develop it, at least to the point where you can successfully navigate the many delectable menus you'll be presented with along the way. It's luxurious in the sense that there's an abundance of fine food and wine, it's eminently relaxing, and there's none of the stress of more built-up beauty spots, but don't expect five-star hotel amenities in every town. Here are some high points: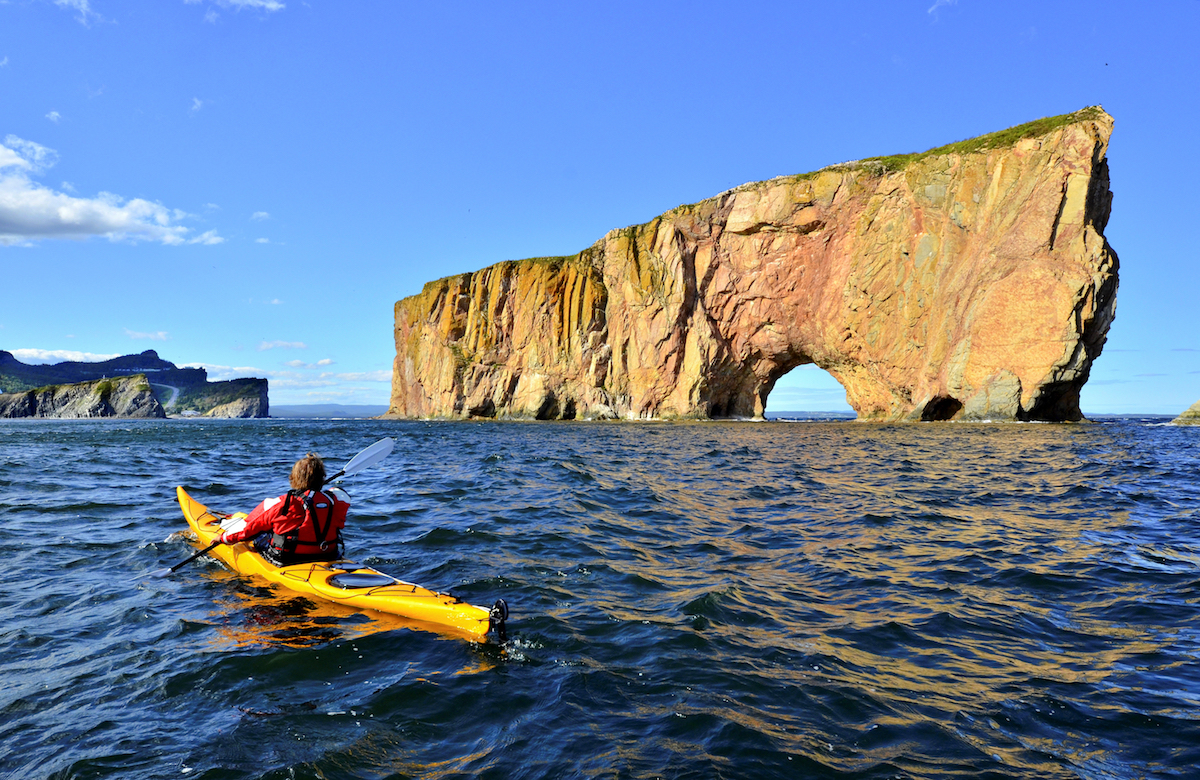 Photo Credit: Quebec Maritime
The Gaspésie / Bas-Saint-Laurent
The Bas-Saint-Laurent – Gaspésie Tour is a legendary scenic drive that loops around the massive Gaspé Peninsula, along the south shore of the Saint Lawrence River and extending into the Gulf of Saint Lawrence, covering some 765 miles in all. Highlights include the town of Percé with its famous Percé Rock, a sheer, spectacular formation and the point of departure for a day's excursion to the Île-Bonaventure-et-du-Rocher-Percé National Park, home to the largest migratory bird refuge in North America with a colony of 120,000 northern gannets. Croisières Julien Cloutier leads sea excursions to Bonaventure island with stunning hiking trails taking you to the extremely accessible bird colony. In the town of Gaspé you'd be well advised to book rooms at the Maison Wiliam Wakeham, built c.1860 and retaining much of its Victorian charm, an excellent place to get your first taste of the local cuisine with its abundance of fresh seafood.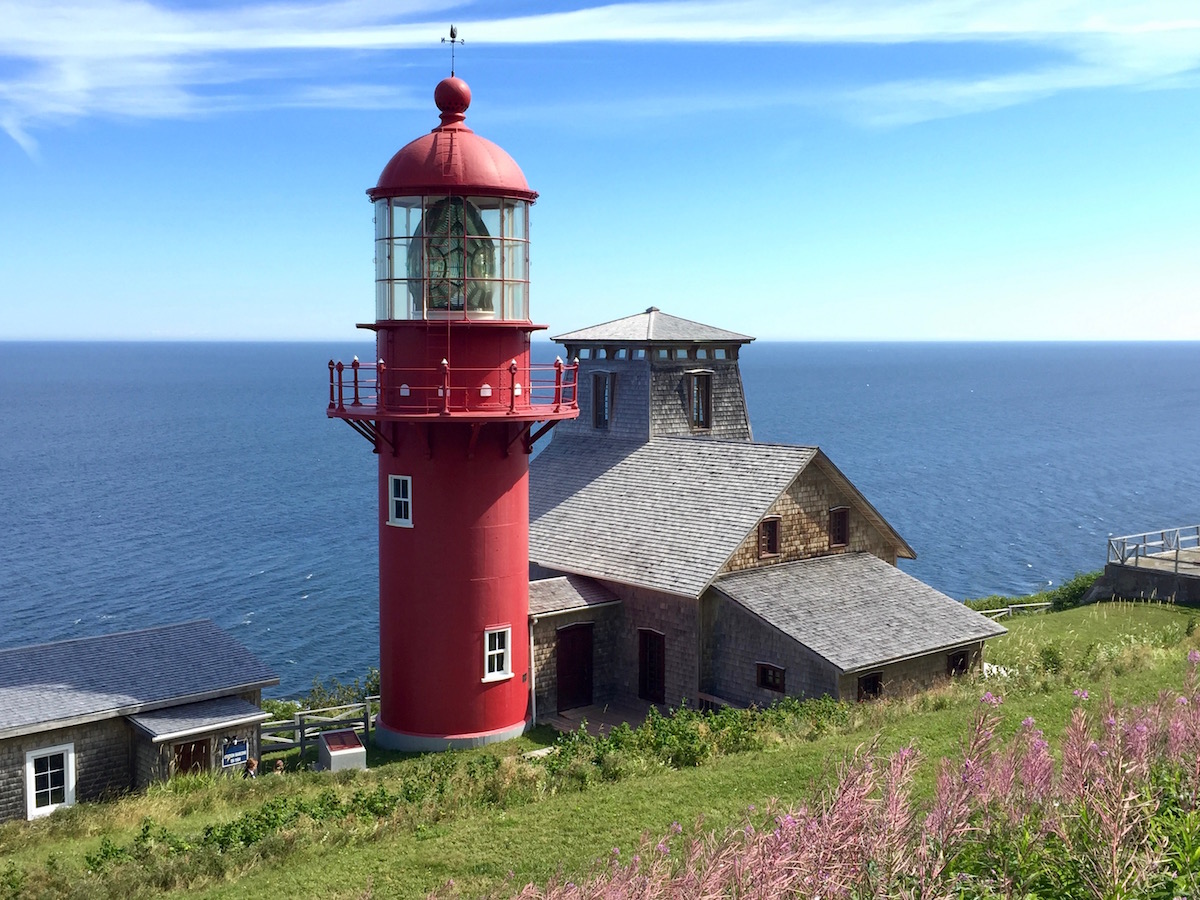 Photo Credit: Jared Paul Stern
More than 40 historic lighthouses line the coasts of Quebec Maritime, 17 of them open to the public and many starting a new chapter as museums, inns or cafés. Spanning over 1,200 miles in all, it would take two weeks to do the entire route, but highlights include the Cap-des-Rosiers Lighthouse, in Forillon National Park, 1854–1858, which at 112 ft. is the tallest lighthouse in Canada and is situated at a notorious site for shipwrecks; the Pointe-à-la-Renommée Historic Site, built in 1880 and home to the first maritime wireless station in North America, installed by Marconi himself in 1904; the La Martre Lighthouse Museum, built in 1906 and the only lighthouse with a wood frame in Quebec, retaining its original watch system with a hand-wound weighted cable ensuring the rotation of the light; and Pointe-au-Père Maritime Historic Site, built in 1909 and operational until 1998. Some lighthouses are now functioning as B&Bs.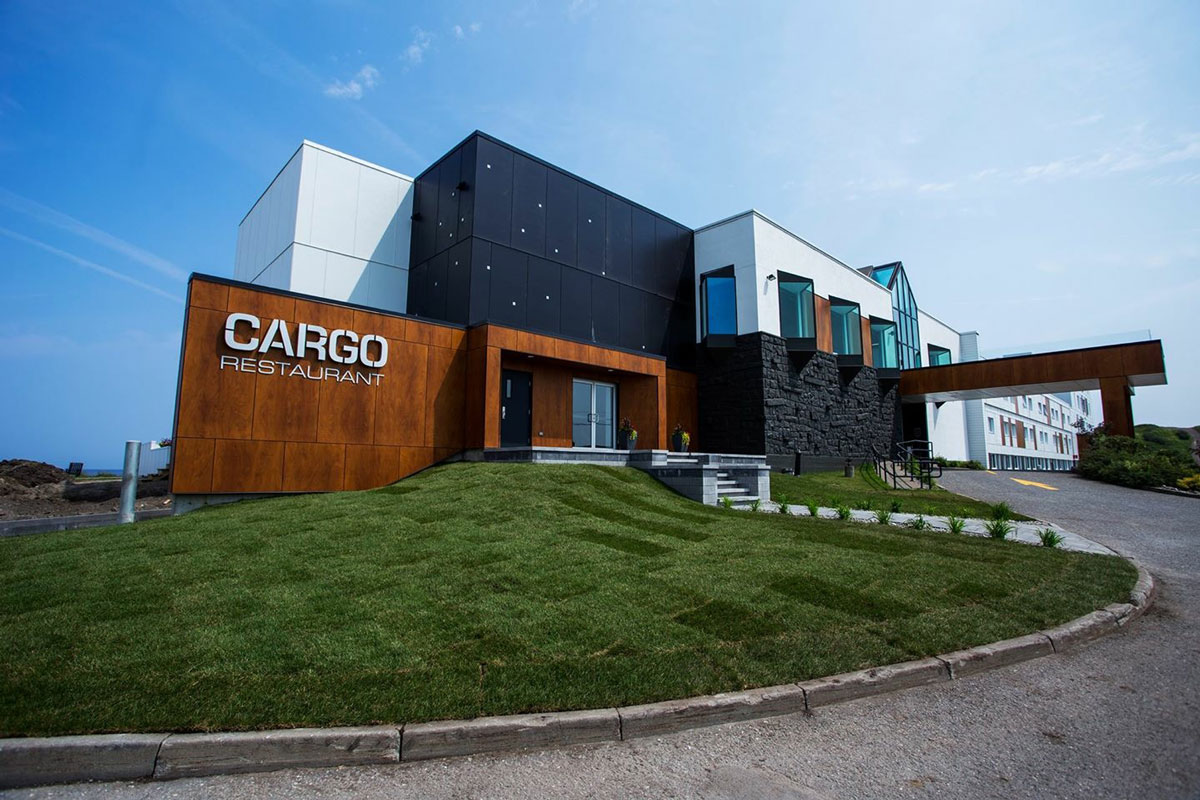 Photo Credit: Riotel
The Riôtels and Reford Gardens
Leading the way with a fresh take on maritime hospitality is the trio of recently renovated and rebuilt Riôtel hotels on the Gaspé Peninsula, in Matane, Percé and Bonaventure. Matane is perhaps the most dramatic of the three properties, with the most modern construction designed to take full advantage of its beachfront perch. The decor is refreshingly contemporary, simple and elegant with Barcelona chairs in each room facing the captivating ocean view. It's Cargo bar / restaurant, cleverly designed with an actual salvaged shipping container at its center, serves perfect cocktails and culinary classics ranging from steak frites to a "captain's platter" of oceanic delicacies. In Grand-Métis you'll find Reford Gardens, one of the most beautiful places in the region. A sprawling English-style botanical garden and home to the International Garden Festival, it was a private residence until 1962. And its Estevan Lodge Restaurant just happens to be excellent, with many dishes garnished with edible flowers from its fragrant beds.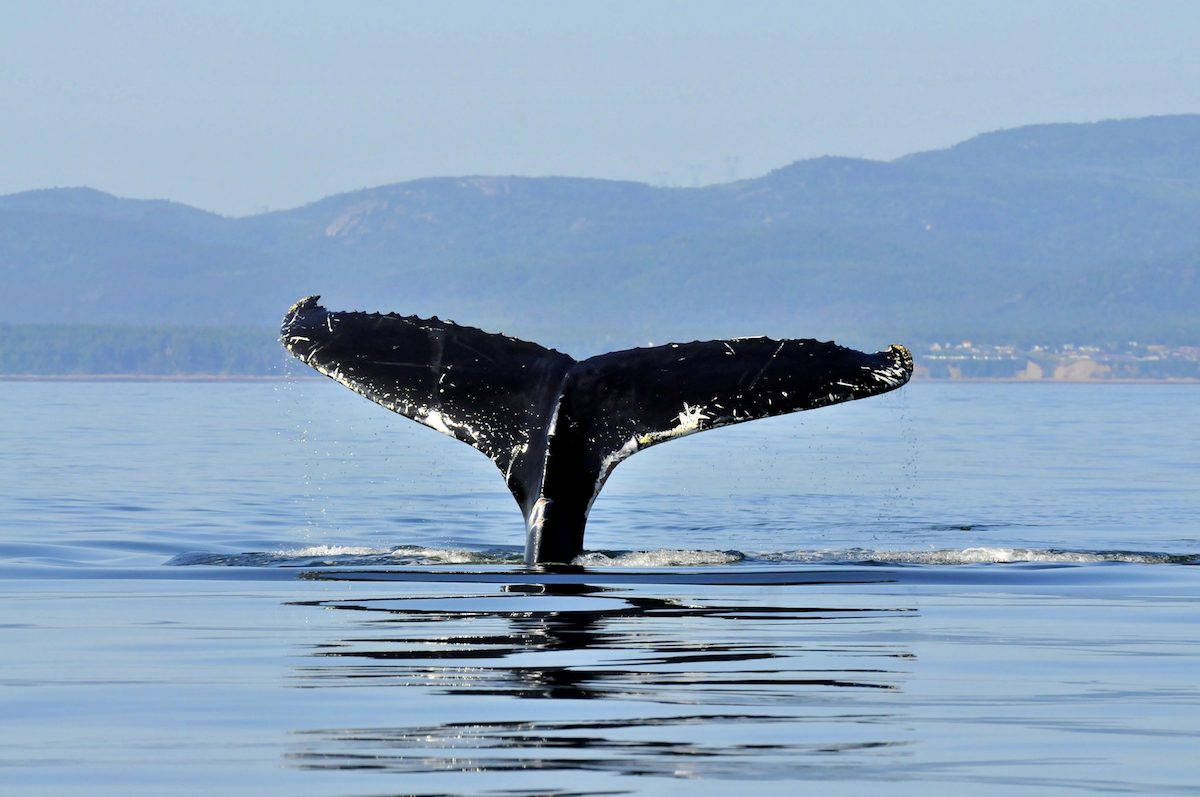 Photo Credit: Quebec Maritime
For over 1,000 miles this route takes you through the habitats of 13 different species of whales, including the blue whale, the world's largest mammal, in the waters of the Estuary and Gulf of St. Lawrence. They can be observed from the shore in many places but it's well worth embarking on a kayak or Zodiac excursion to get even closer; we suggest Essipit Cruises out of Les Bergeronnes for Zodiac adventures and Mer et Monde Écotours for kayak trips and picnics. As with all of the Quebec Maritime regions ferries connect to different areas so you can plan your itinerary to suit your schedule. In the gracious town of Tadoussac you'll find the well-designed Marine Mammal Interpretation Centre (CIMM), a wealth of information about each species of whale you're likely to encounter. And there's no better way to round off a visit to the region with a stay at the elegant, red-roofed Hôtel Tadoussac, the grande dame of the Quebec Maritimes situated at the entrance to the Saguenay Fjord. TheAAA four-diamond hotel has been catering to discerning travelers since 1864.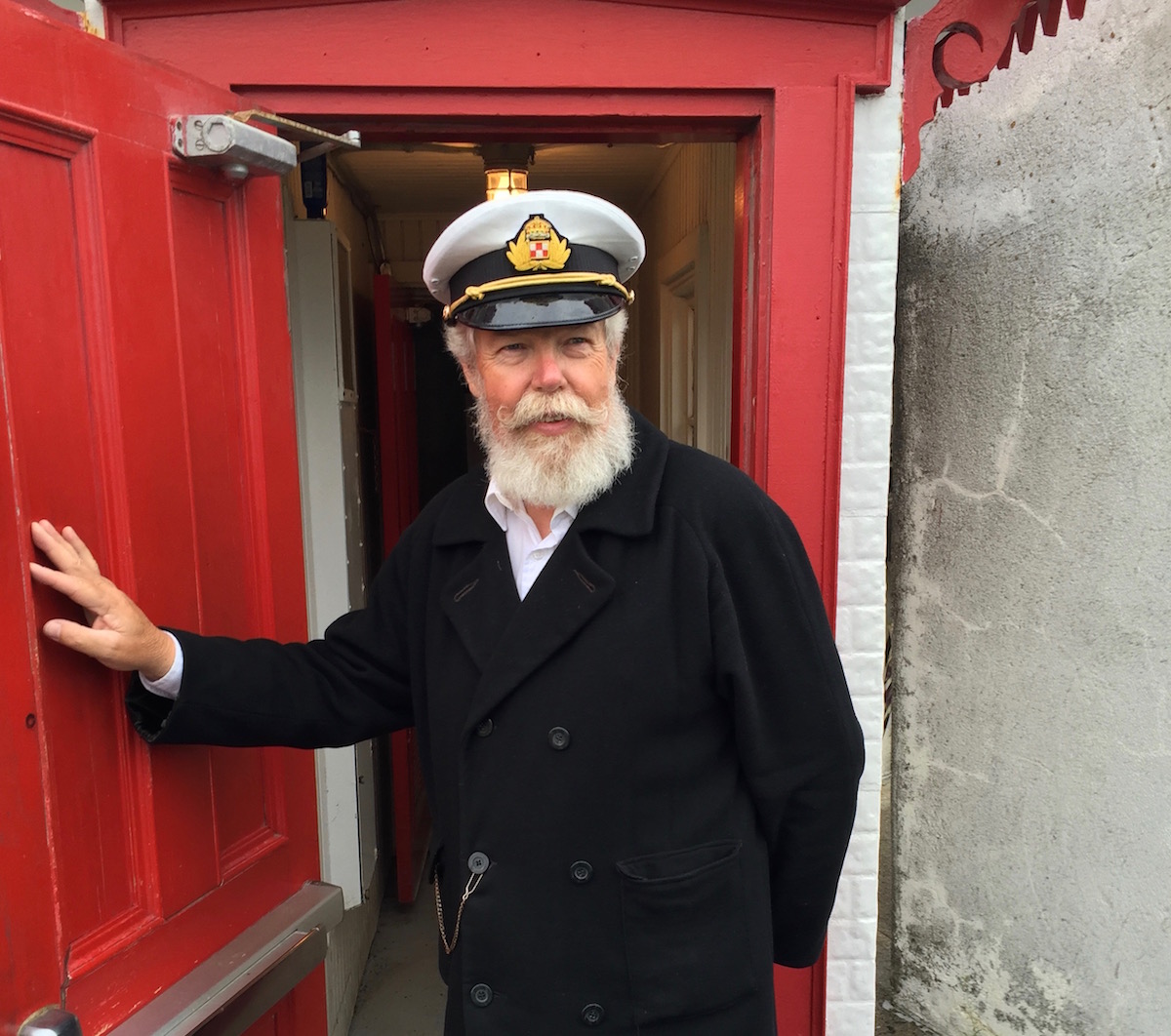 Photo Credit: Jared Paul Stern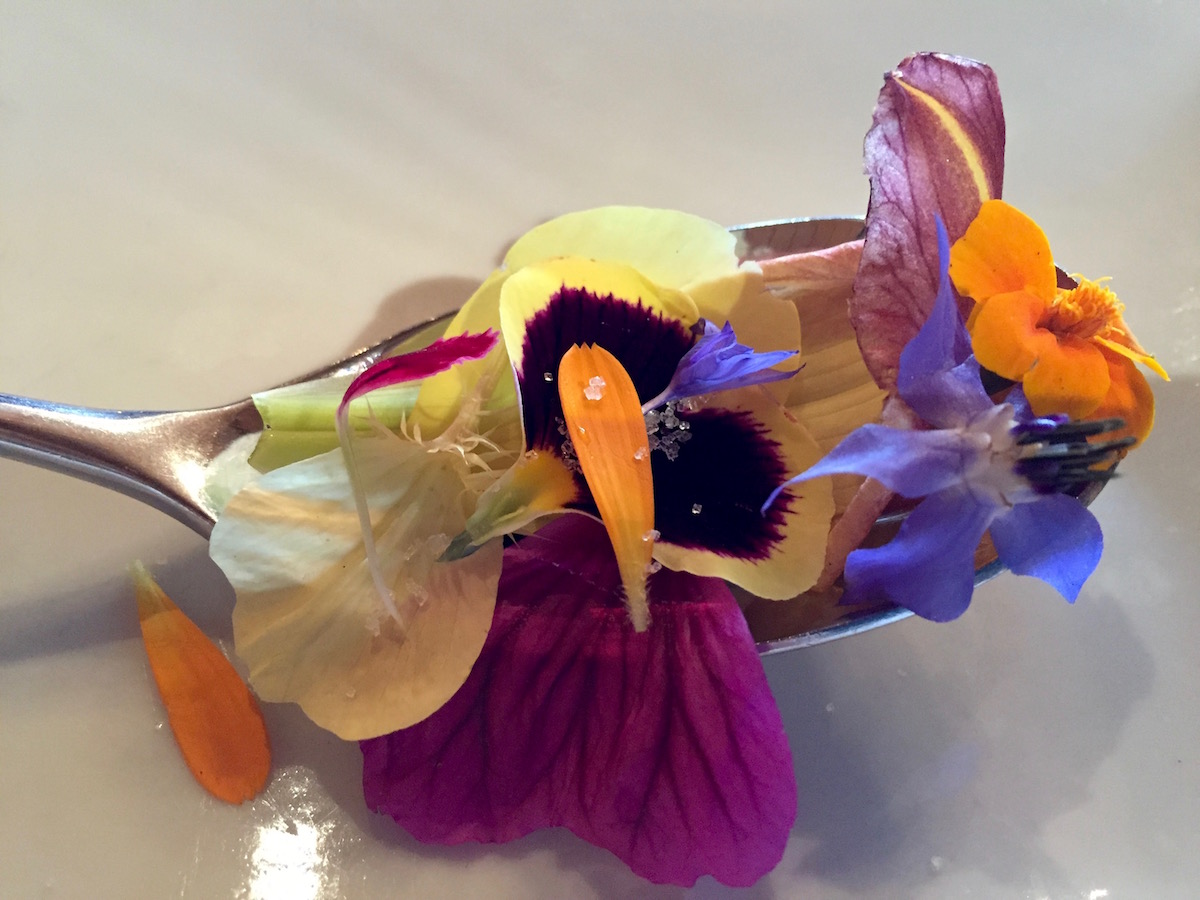 Photo Credit: Jared Paul Stern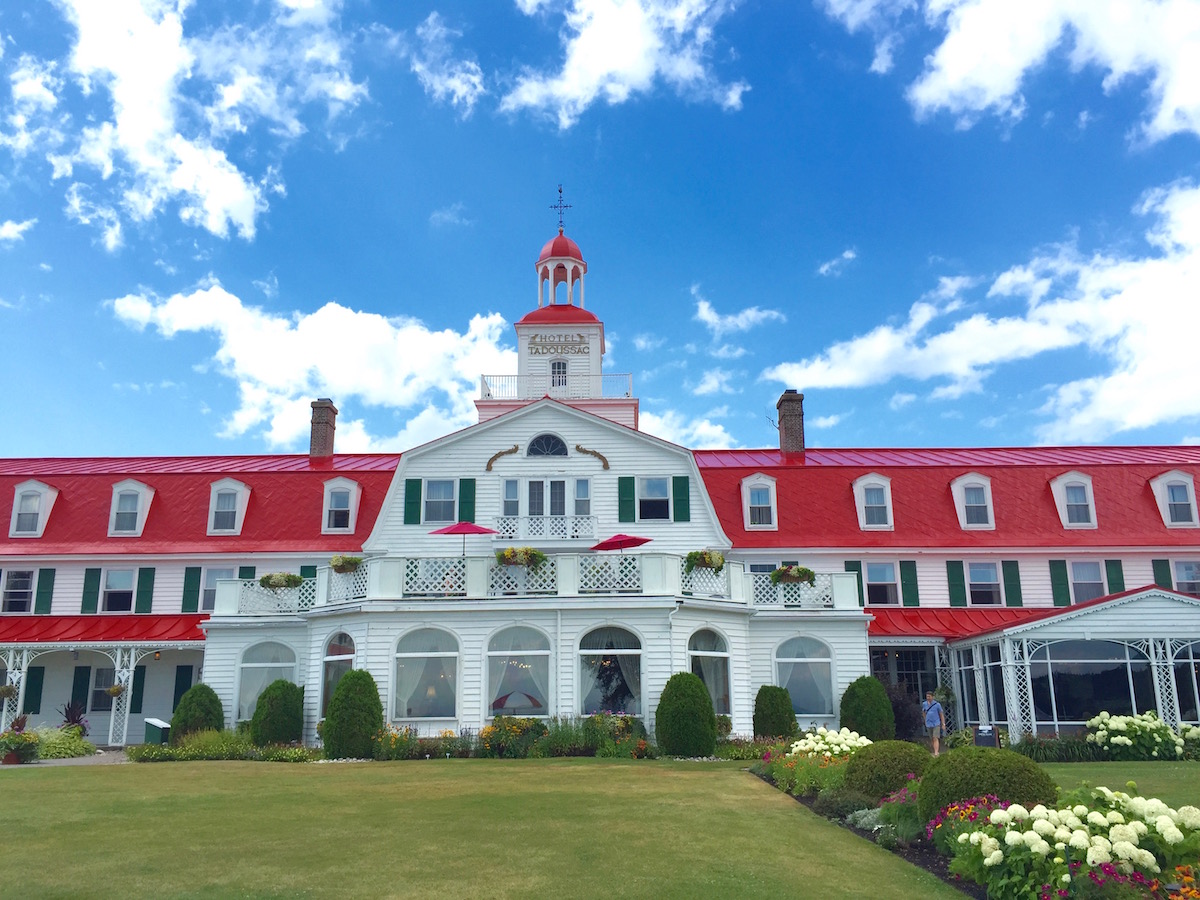 Photo Credit: Jared Paul Stern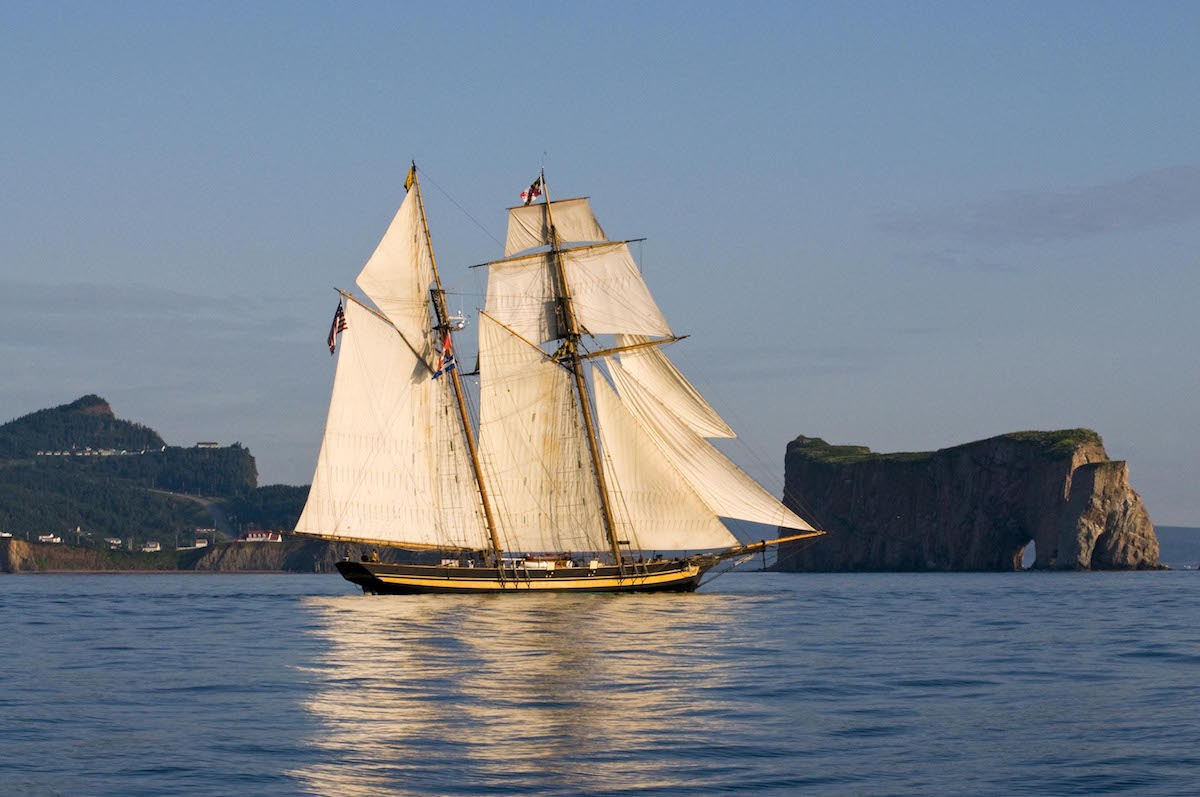 Photo Credit: Quebec Maritime