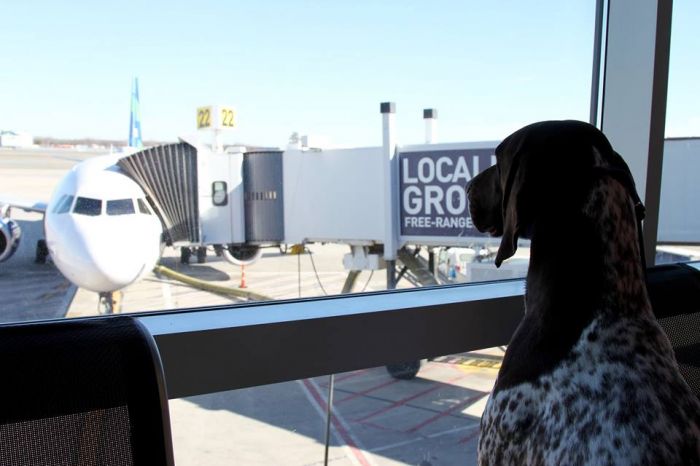 Photos Credit: The Ark at JFK
For many pet owners, their four-legged friends are usually just as (or more) important than their actual human family members. When it comes to traveling with them, although there are regulations and conveniences such as "relief stations" offered for pets, airlines could still use some improvements to make it easier on both our furry friends and us.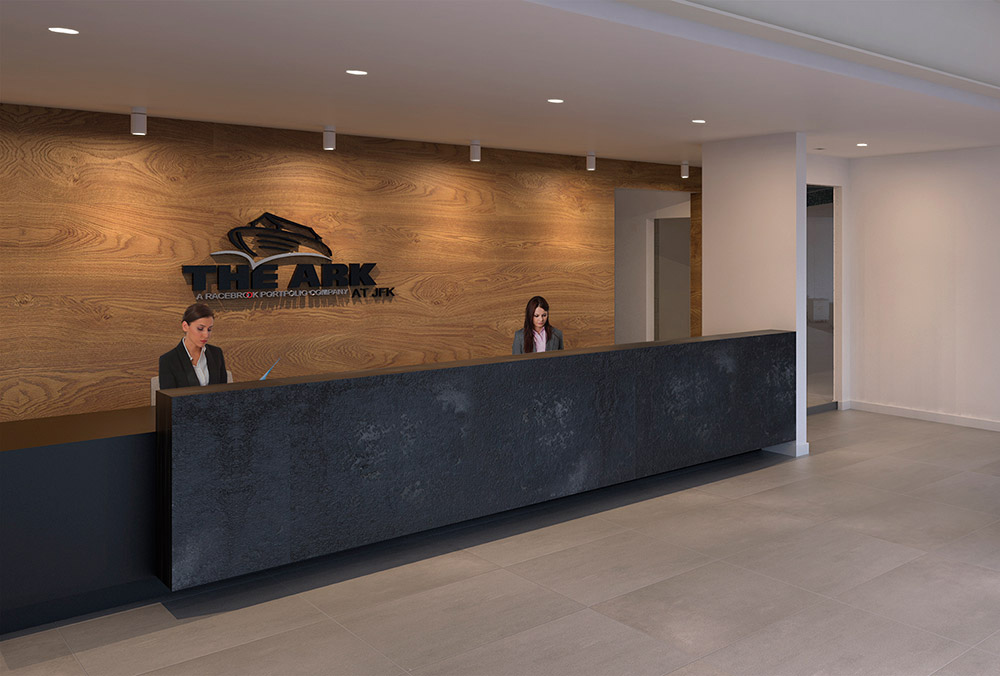 Yesterday, New York's JFK International Aiport opened "the world's first privately-owned, 24/7 animal airport terminal" for travelers wanting better options for their jet-setting pets. The Ark at JFK is a $65 million, 178,000-square-foot warehouse is a massive sanctuary for pets. Calling themselves a "one-stop shop," The Ark is positioning itself as a venue and service that can streamline the travel process for your pet from getting them through customs to hosting them during layovers and ensuring they successfully get to their final destination.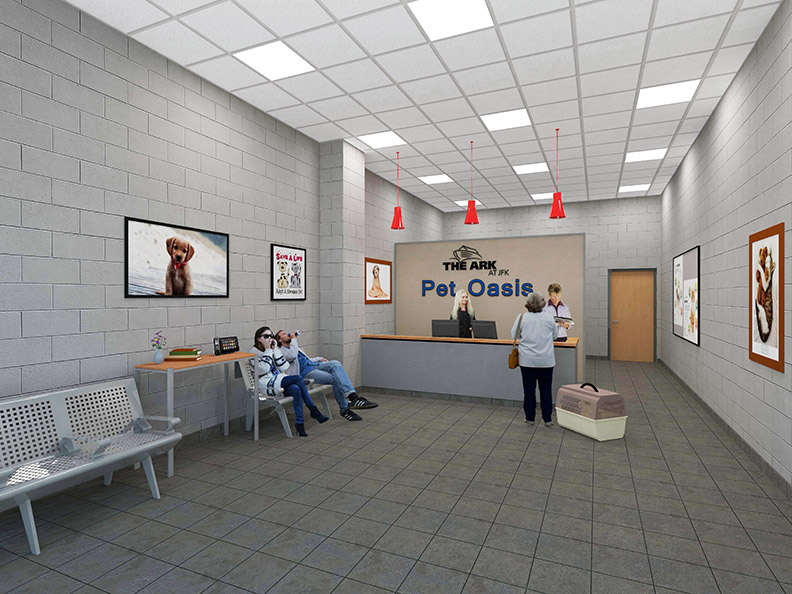 Designed like a frequent flyer club lounge, guests can check their pet in at the reception desk before letting them play inside the warehouse during your layover or overnight business trip. The facility also features a veterinary-triage area with a technician on hand. Inside the Pet Oasis, furry guests can enjoy a doggie splash pool, overnight kennels, climate-controlled stalls for horses, pre-flight micro-chipping services and an in-house spa which will open soon. It's basically a luxury hotel for animals.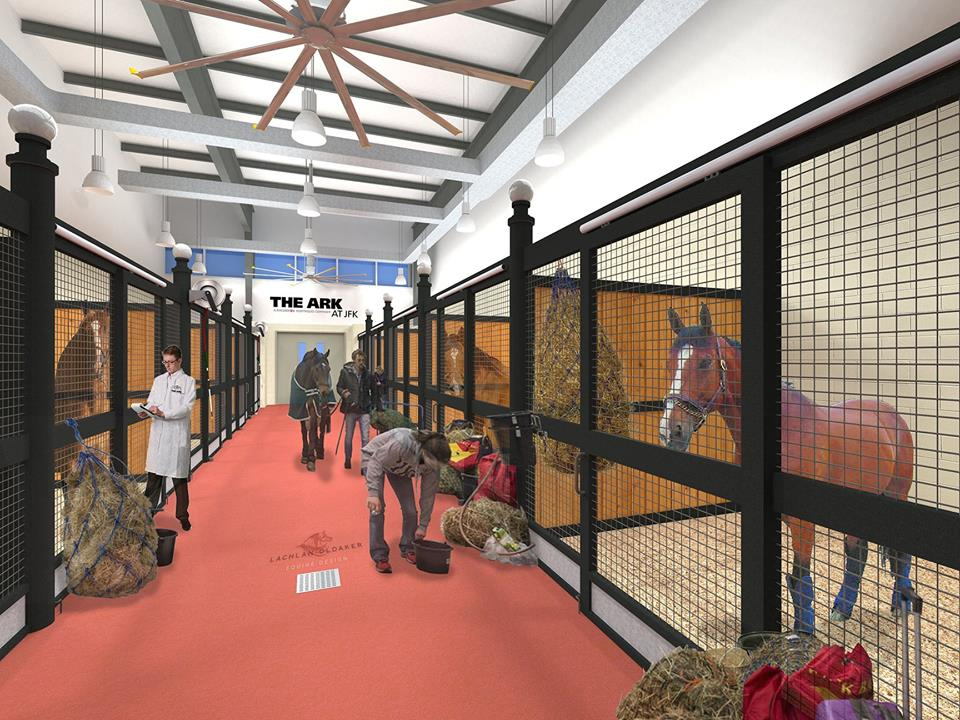 The facility will also take care of importing and exporting race horses, polo ponies and show horses, housing them inside 24 elegant black steel stalls. Every stall comes with two water buckets, three flakes of Timothy hay and a choice of meals from an à-la-carte menu. If you need to leave your four-legged family member overnight or for days at a time, you needn't worry about their comfort level either.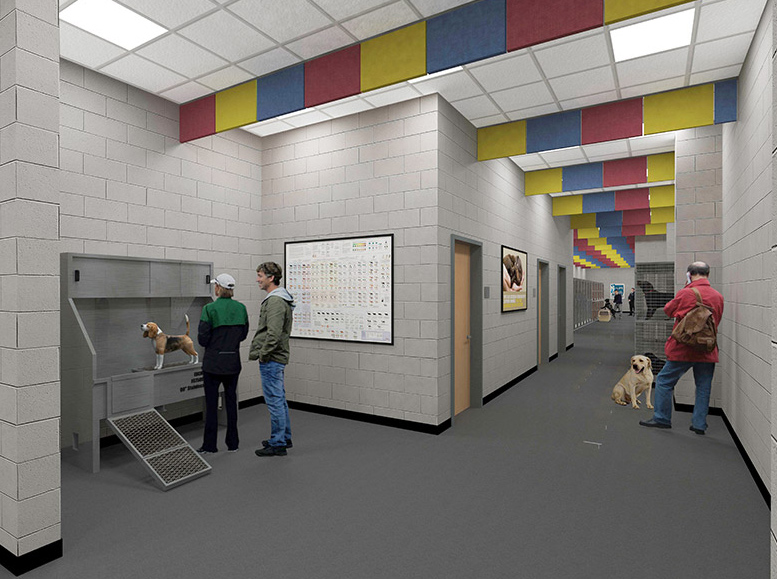 Should you need to leave your pet for longer than a day, Paradise 4 Pets offers resort-style accommodations that include doggie suites with human-size beds, plasma screens for pets to FaceTime with owners, grooming services and a nightly tuck-in. You can even make special requests such as having your pet walked twice a day, served a vegan diet on a silver platter or ensure that they are massaged nightly. The terminal will fully be completed in March and is expected to serve 7,000-10,000 dogs and cats, and 5,000 horses a year. Fees for dogs start at around a $100 a day and horses can run up to $10,000.