Photo Credit: Shutterstock.com
The Extraordinary Arts and Culture Scene of Palm Springs
Just east of Los Angeles, Palm Springs has long been known as the playground of the elite. Stars such as Frank Sinatra once took homage to this beautiful desert playground, but now it's mainly home to hip retirees, outdoorsy folks and sunbathers looking for paradise. There's a significant LGBTQ community, a vibrant arts and culture scene, excellent restaurants and tons of music and art festivals.
Palm Springs is bursting with intricate and exceptional art galleries and installations. Any art buff that wishes to add to their personal collection has come to the right place. The following sites truly depict how remarkable the art scene is in Palm Springs. They're a must visit if you're on the hunt for standout pieces or just to simply deepen your artistic taste and knowledge.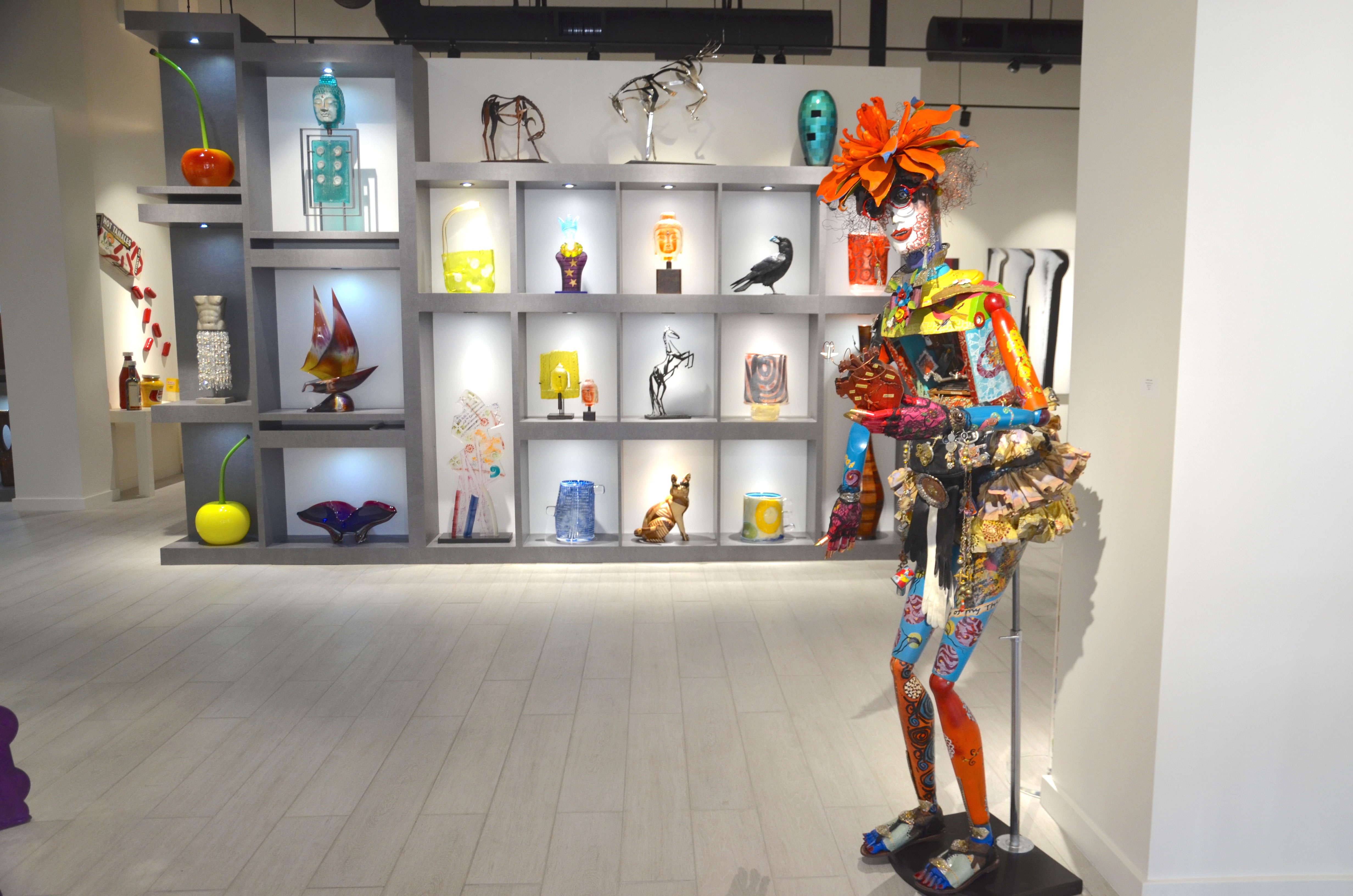 Photo Credit: Parm Parmar
Explore Palm Desert Public Art
You can take your time exploring the cultural landscape through the many murals, mosaics, fountains and sculptures via a self-drive art tour. Not to be missed in the east valley are the 'Coachella Walls,' the collection of historic murals in Indio and the 150 artworks throughout Palm Desert, including the rotating installations along the median of El Paseo Drive shopping district.
If having a private tour interests you, Deborah Glickman offers a top rate experience. A special stop on the tour with Deborah is the Coda Gallery, a unique Palm Springs surprise full of contemporary pieces that will blow you away. It's been a favorite among visitors and locals for over 30 years and hasn't stopped impressing.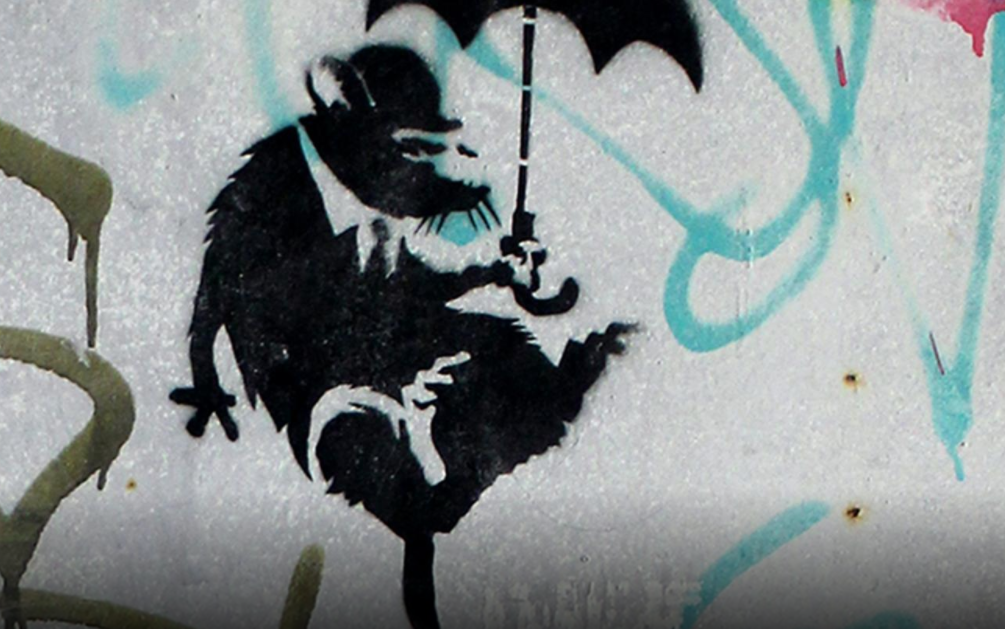 Photo Credit: Heather James Gallery
Heather James Gallery
This beautiful world-class gallery features paintings, photography, and design. It covers genres such as Antiquities, Impressionist, Modern, Post-War, Contemporary, American, Latin American and Old Masters. Hirsch, Picasso and Cassatt are in this gallery, just to name a few. Heather James Gallery refuses to leave out any generation of work. From street art to Warhol's prints, they are bold and versatile with what they have to share, which adds to the overall admiration for this place. With another gallery also in Jackson Hole, Wyoming, they have chosen two of the most prestigious locations to display their one-of-a-kind pieces.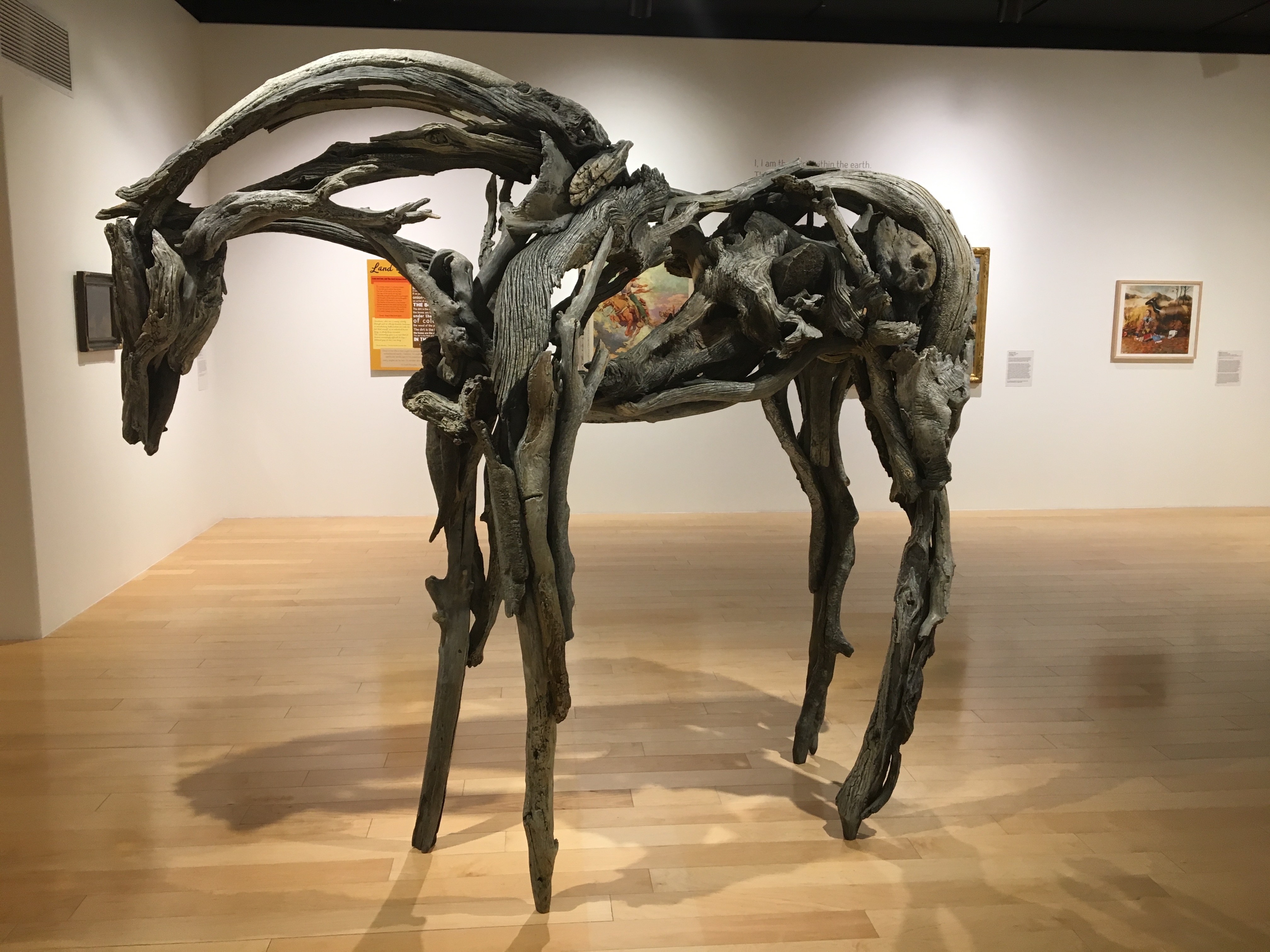 Photo Credit: Parm Parmar
Palm Springs Art Museum
Contemporary art is all about how you feel when you see it, Palm Springs Art Museum no doubt will visually and intellectually stimulate the visitor. The collection of modern and contemporary art, glass, photography, Native American, Western art and exhibits are exquisite. The contemporary glass sculptures feature work by Dale Chihuly and Karen LaMonte's Pianist's dress, not to mention various artists from Europe and Australia.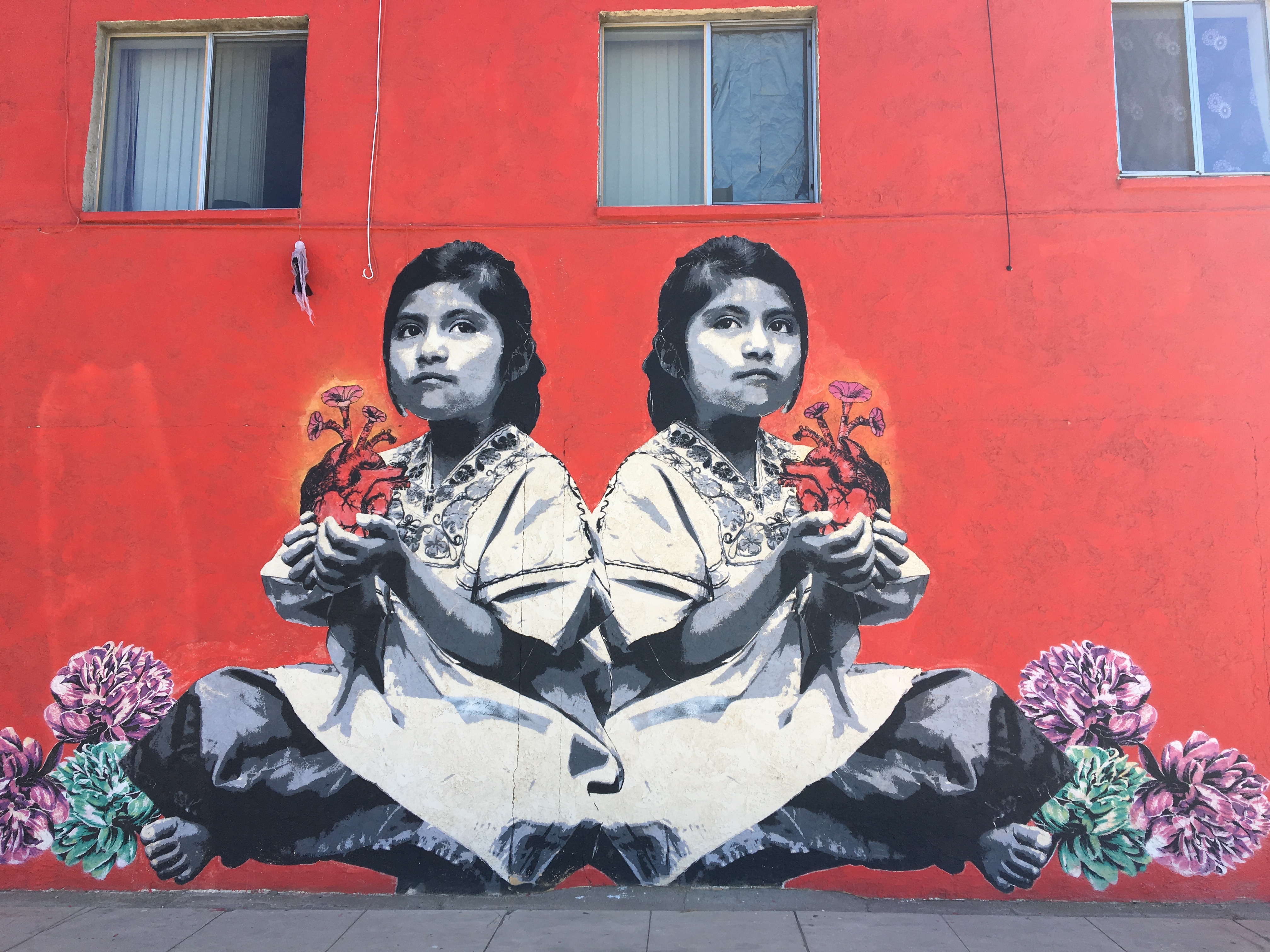 Photo Credit: Parm Parmar
Coachella Walls
Coachella artists Armando Lerma, and Carlos Ramirez, known by the artist name the Date Farmers, started the "arts-driven community revitalization project." The Murals feature work by various artists who highlight the plight of date farmers—their struggles while working in adverse conditions and their life in the eastern valley. The Coachella Walls project came to life back in 2014 and now features 10 murals by the Date Farmers, and artists from Mexico (Sanar), Spain (Liqen) and Brazil (Nunca) and L.A. artists Vyal Reyes and El Mac.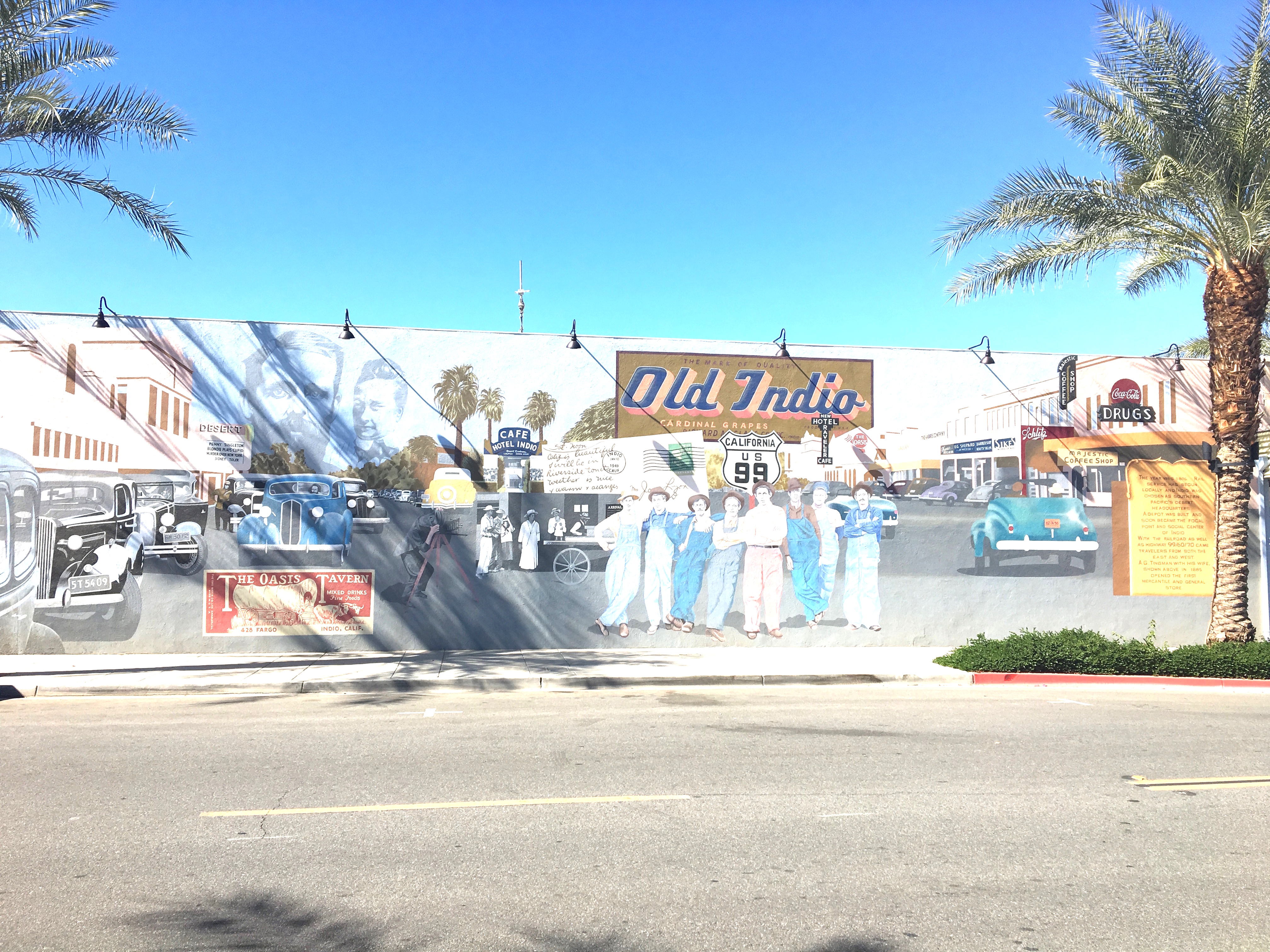 Photo Credit: Parm Parmar
Indio Murals
Indio, in the Coachella Valley, has a unique public art program honoring the people, cultural and historical events in the Valley. Murals dress buildings and walls throughout the area depicting and preserving the heritage of the valley's oldest city.
The Indio Chamber of Commerce' Historic Mural project has a goal of 30 wall-size murals. One of the largest is the beautiful 'History of Water in the Coachella Valley;' it's 140' long and 15' high. Be sure to stop at Coachella Valley Art Center a not-for-profit where Artists find communal spaces to learn and create their craft.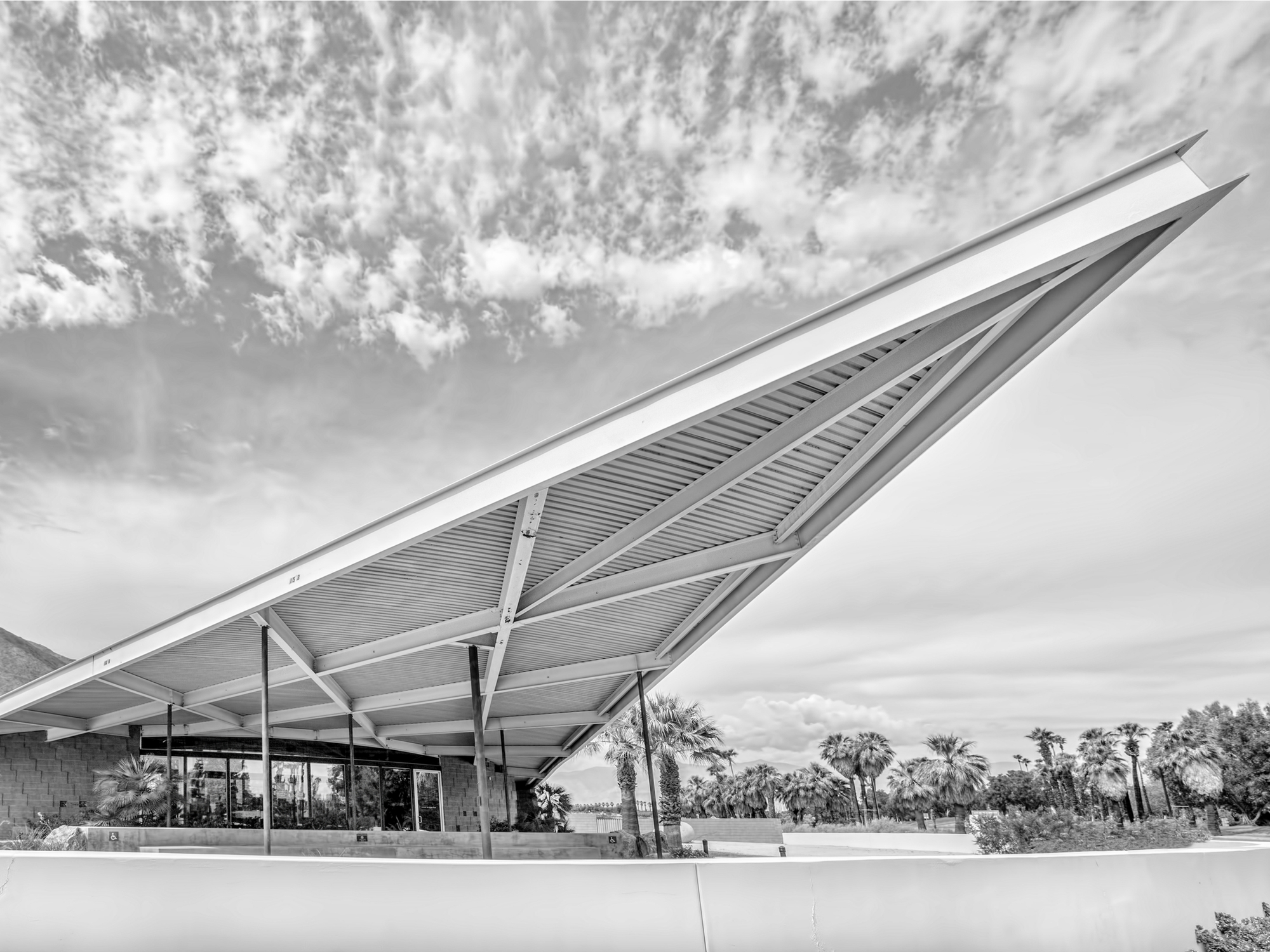 Photo Credit: CREATISTA / Shutterstock.com
Palm Springs Architectural Tour
If you want to find the hidden gems of Palm Springs, an architectural tour is a great way to start. The historic architecture provides a living museum, brought to light through the beautifully preserved neighborhoods, civic structures as well as the homes of the great stars such as Elvis Presley, Marilyn Monroe, Dean Martin, Liberace and many more, that added glamour and sophistication to the swinging mid-century lifestyle of California. The tour guides are also extremely informative and knowledgeable. Try Palm Spring's Five Star Adventure Tours for tours including a Legends and Icons Tour, Mob and Movie Star Experience and a Modernism Tour, to name a few.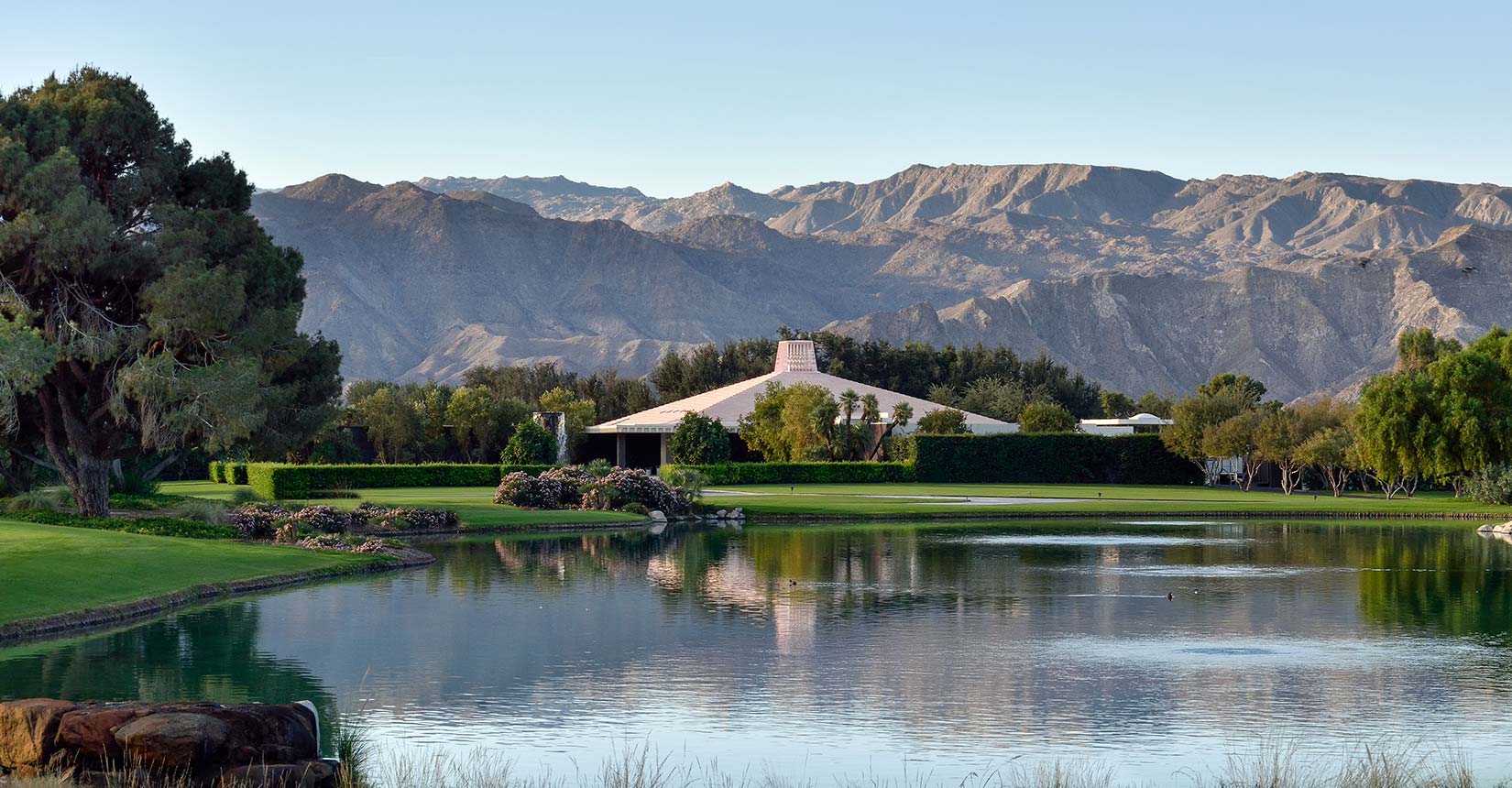 Photo Credit: Sunnylands 
Sunnylands
Called the "White House of the West," royalty such as Queen Elizabeth and Prince Phillip have made the stop to this iconic ground. Frank Sinatra once got hitched here, and it's been a favorite of the stars for decades. Bing Crosby, Truman Capote, Gregory Peck and Fred Astaire were all frequent guests of Sunnylands. Los Angeles based architect Quincy Jones began working on this gem in the 1960s for Walter and Leonore Annenberg, and it's been a treasure since. This estate is a must visit for its historical relevance and stunning art. Several sculptures line the premises, including an original Auguste Rodin piece.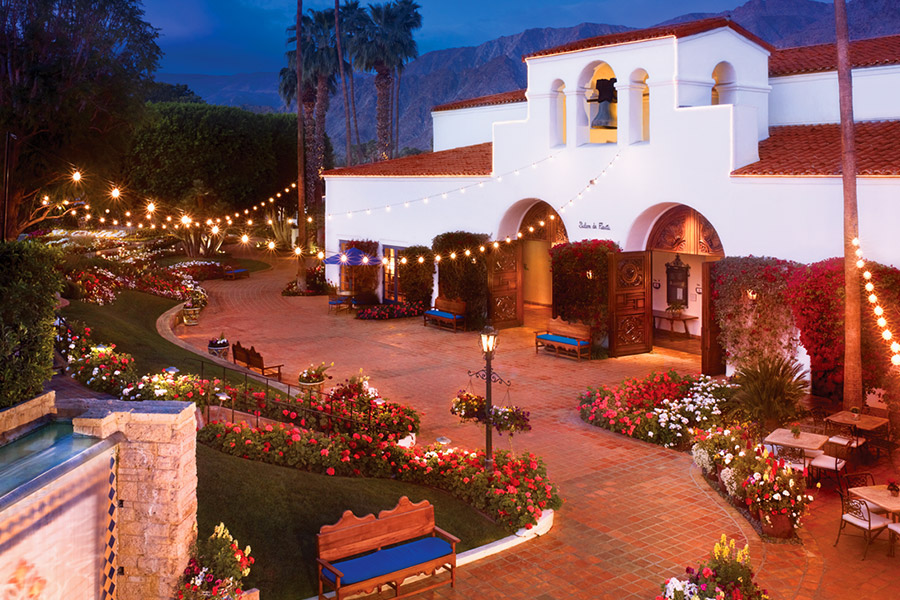 Photo Credit: La Quinta Resort & Club
The Arts and Culture scene in Palm Springs is an overload of striking beauty and sophistication. Not only does the excitement live in exceptional galleries and museums, but the hotels are also graciously covered in spectacular art.
The following hotels are a great choice to experience tremendous work and to truly grasp the Palm Springs feel, as well as a great night's rest:
La Quinta Resort & Club
Since 1926, La Quinta Resort & Club has been the ultimate go-to for starlets and world travelers. There's a reason business has been booming for decades, the lovely staff, top chefs and fun activities for everyone keeps it fresh and classic. Once being an escape from the limelight for many celebrities such as Frank Capra (who eventually made it his home) and Clark Gable, the iconic resort stands as a Palm Springs legend.
Photo Credit:
Parker Palm Springs
An extreme hot spot for celebrities, Parker Palm Springs is a must stay if you get the chance. It's full of beautiful midcentury modern design and the breakfast is spectacular at their on-site diner called Norma's. Featuring a top-rated spa, it's sure to melt your worries away. The property is celebrating its 10th anniversary since it's reincarnation. Popular in the 1950s, a cowboy named Gene Autry bought the place and had big hopes for the beautiful escape.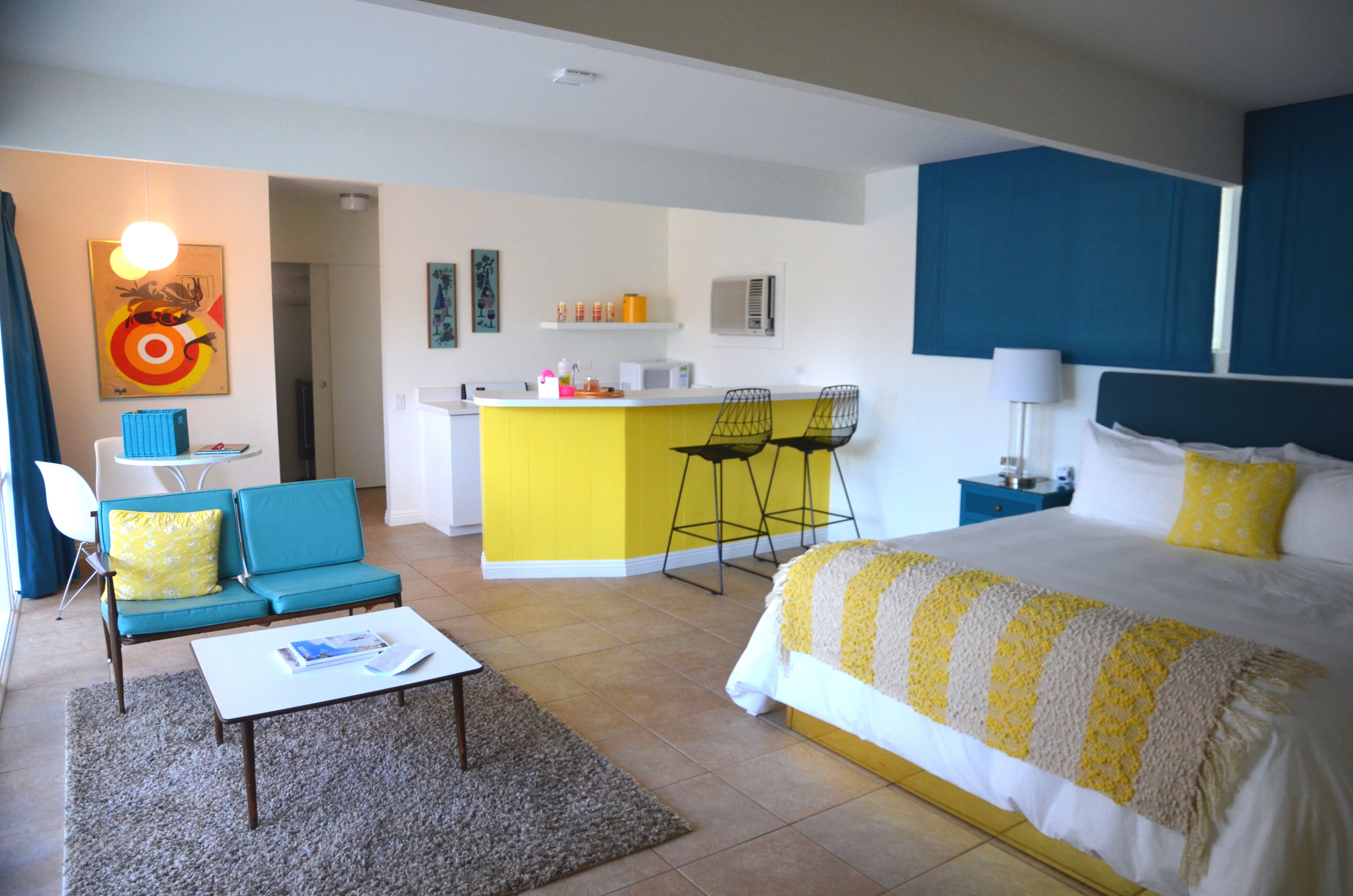 Photo Credit: Parm Parmar
Monkey Tree Hotel
Recently renovated by New York expats, husband and wife team Gary and Kathleen Friedle, the Monkey Tree is an intimate and a sports lovers haven with a state of the art gym and pool. The Scandinavian spa that lives here is impressive; it includes a whirlpool, sauna and a cold plunge. As a modernist boutique hotel its full of character and charm. Designed in the 1960s, it was a popular place where big stars like The Beatles and Lucille Ball found comfort and peace.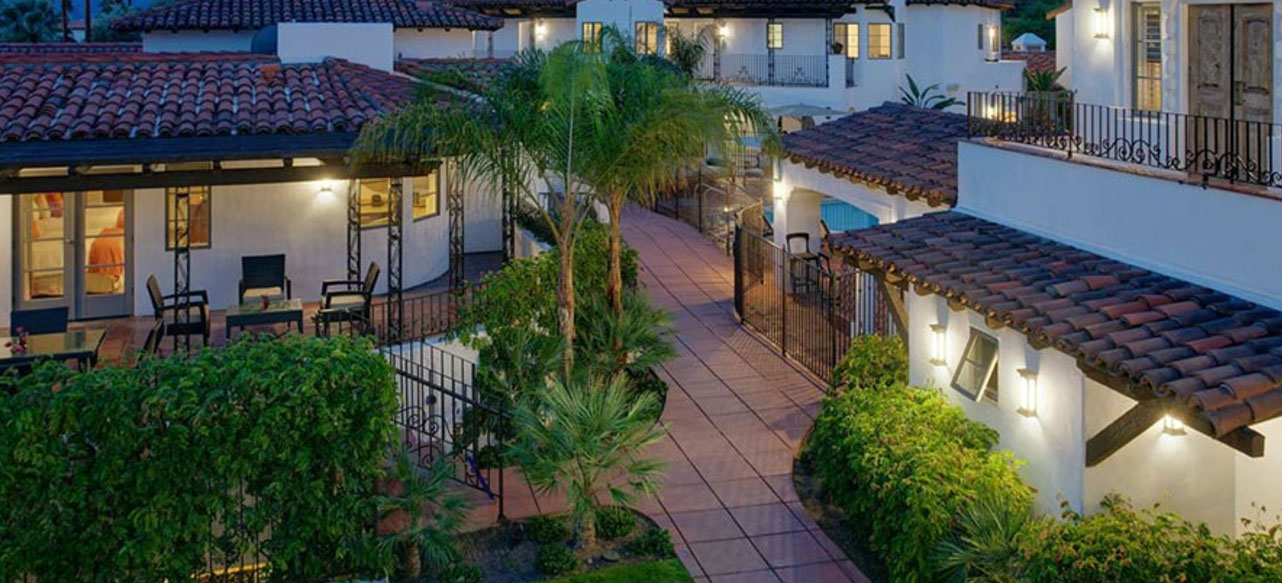 Photo Credit: Triada
Triada
This 57-room retreat is full of striking architecture and Spanish art, it's a bright and original paradise. Nestled in the chic Movie Colony district, Howard Hughes and Elizabeth Taylor were reoccurring guests. Before becoming the Triada, it was called the Spanish Inn for many years and stays true to the influences from it's past.