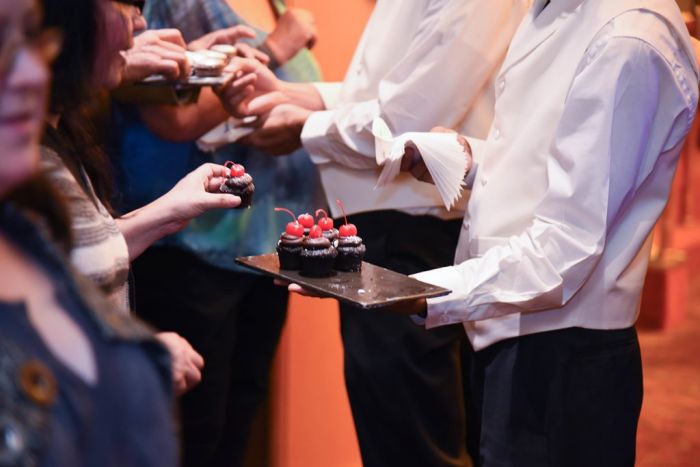 Photos Courtesy of: Holland America
Spoiler alert: This is a secret too delicious to keep, so cover your eyes if you're thinking of booking a Holland America cruise. To celebrate the final night at sea on each voyage, on all its ships, the award-winning cruise line is replacing the traditional dessert buffet with a "Chocolate Surprise Parade" at the climax of its gala evenings.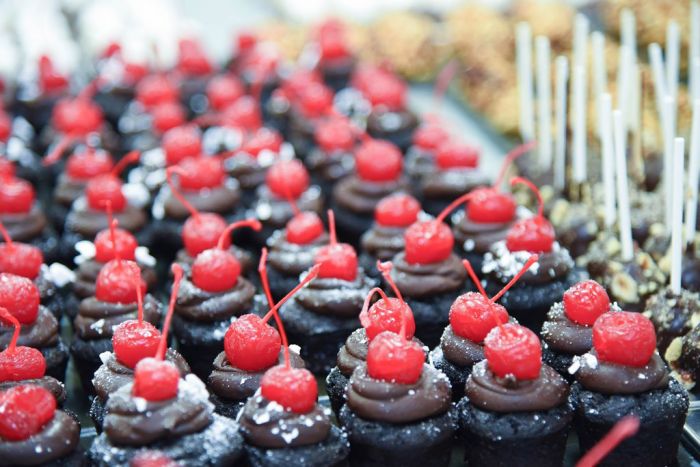 Instead of queuing up for the dessert buffet after dinner, white-jacketed wait staff now parade through the main public areas of the vessel with silver trays filled with decadent chocolate delights to serve to guests as they enjoy the evening's bars, lounges, live entertainment, and dancing.
It takes nearly an hour to present and distribute the entire bite-sized Chocolate Surprise menu, which includes: chocolate cones with lemon curd, bittersweet chocolate and butter cream, double chocolate cupcakes, dark chocolate hazelnut pops, milk chocolate raspberry tarts, chocolate macaroons with Grand Marnier, chocolate-dipped marshmallows and caramel puffed rice treats with chocolate sauce. The irresistible parade is the newest addition to Holland America Line's growing list of culinary innovations that put an unconventional twist on a traditional event.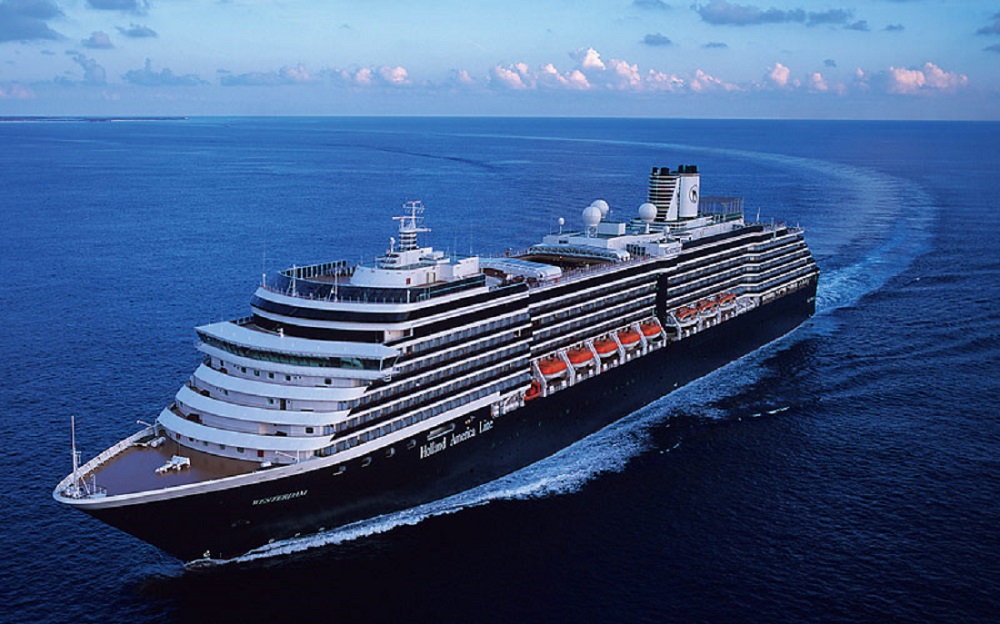 "Guests love our culinary events, particularly those featuring chocolate, and we wanted to create something special that enhances their evening activities," said Orlando Ashford, president of Holland America Line. "It's all about making the most of our exceptional service, and the Chocolate Surprise delights guests in a most delicious and memorable way."