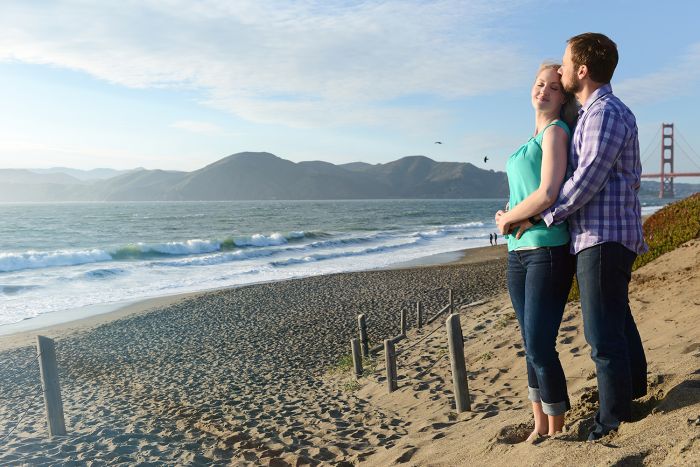 Chad Chisholm
Valentine's Day gift giving can be difficult, especially for those hard to shop for and who "have it all". As experiences continue to trend and new luxury items and services emerge, we hunted down some unique gifts for this year's Valentine's Day, sure to wow even the toughest sweetheart's desires.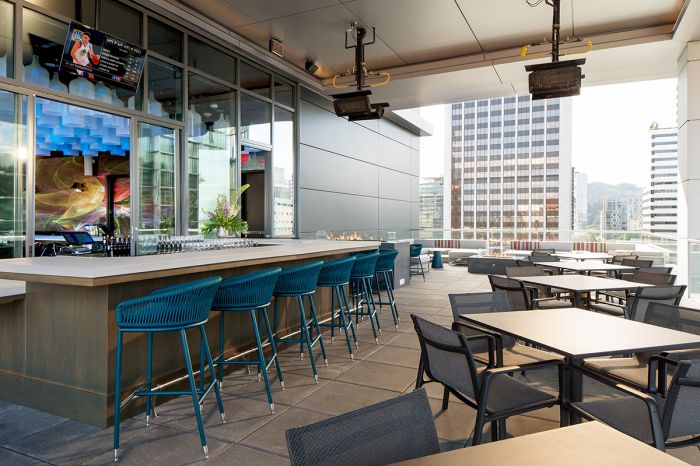 Courtesy of Paris Perfect
Paris Perfect, France. With many of their apartments offering direct views of the Eiffel Tower, Paris Perfect luxury apartment rental and concierge service is an ideal way to stay and play inLa Ville-Lumière. For Valentine's Day, everything from exclusive reservations at top restaurants to the delivery of champagne and macarons directly to the apartment can be arranged through the Paris Perfect Team concierge service. Private Chefs are available for a gourmet romantic dinner and amorous photoshoots can also be reserved with the stunning Parisian backdrop.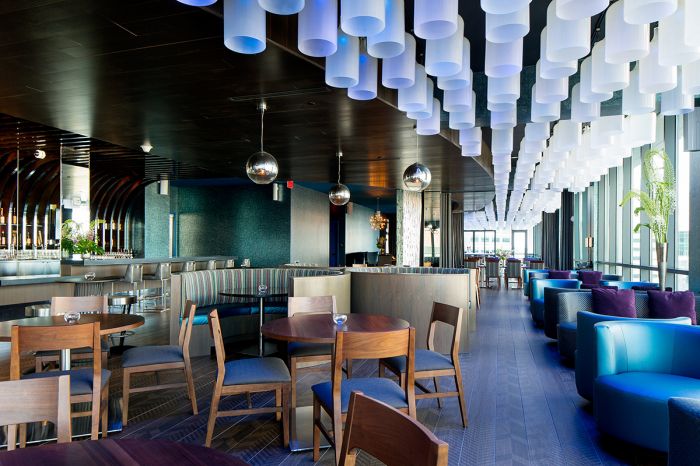 Courtesy of The Milestone
The Milestone, London. Located in the heart of London, The Milestone is a quintessential five-star property. Views of Kensington Palace and Gardens are a picturesque backdrop to an award-winning afternoon tea, while nearby luxury shopping and London's museum district are minutes away. Whether enjoying perks of the Royal Engagement Package (such as Royal Afternoon Tea, chauffeured Bentley ride, horse-drawn carriage ride around London, private tour of Kensington Palace and photo session in front of the palace) or ordering a hot bath drawn in your room after a long day of activity, this British experience will be one to remember for a lifetime.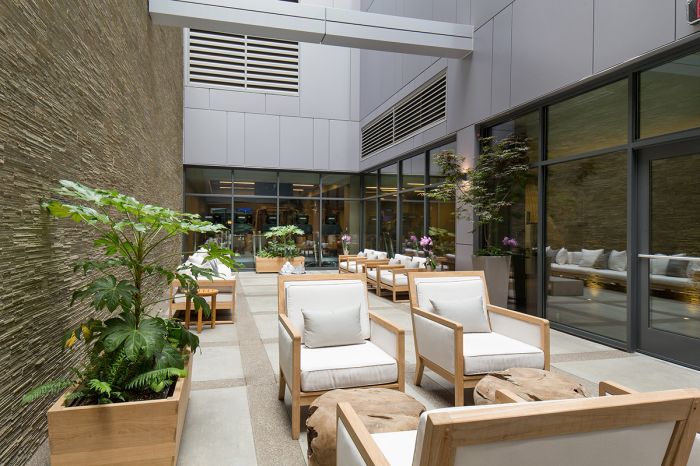 Courtesy of Four Seasons Hotel Chicago
Four Seasons Chicago. The 79th element on the periodic table is King Midas' favorite: gold. Referencing the precious metal, Four Seasons is offering an indulgent $25,000 "Element 79" package for Valentine's day. Couples can enjoy the Presidential Suite, an in-room welcome amenity of Cristal Rosé wine, 80 minutes couples massage in a suite, 80-minute Gold Coast Ultimate Secret Facial, 18-Karat Yellow Gold Classic Chain Pavé Diamond Cuff by John Hardy and 5-course dinner for two from Allium Executive Chef Sean Murray with wine pairings served in-suite.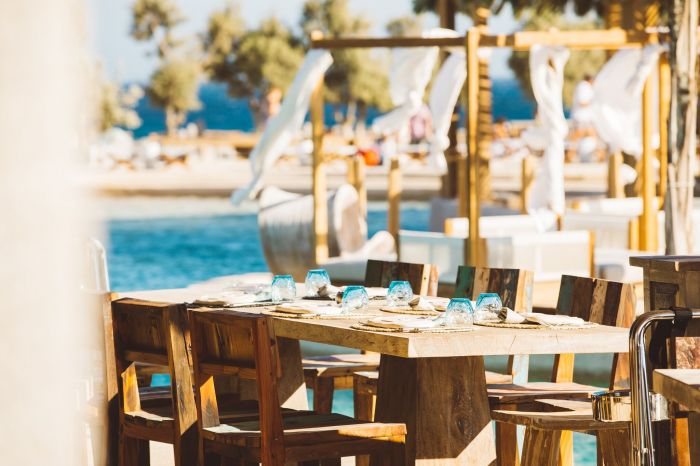 Courtesy of Ashford Castle
Falconry, Ashford Castle, Ireland. Birds of a feather… enjoy falconry at Ashford Castle, Ireland together. This unique experience is one of many to be had on property, from Ireland's first school of falconry to the equestrian center and fly fishing, nine-hole golf course and exclusive Hideaway Cottage (in addition to the 83 guest rooms of the castle). The "Valentine's One-Night Package" includes a full Irish breakfast, candlelit dinner for two in the George V dining room, and a dozen red roses and bottle of Champagne in-room. Whether unwinding in the cinema or taking a romantic stroll across the scenic estates, Irish eyes will be smiling at this romantic escape.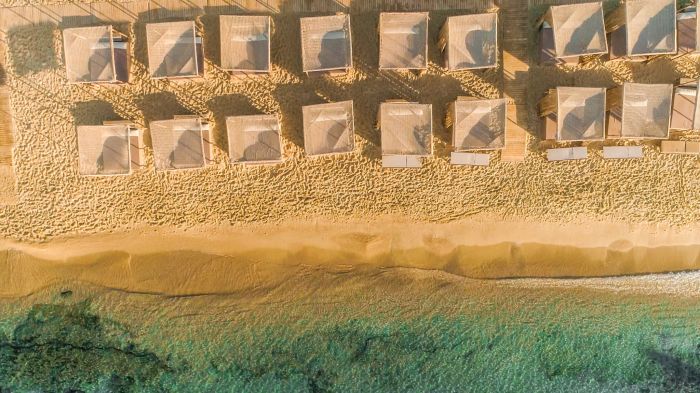 Courtesy of Tipsy Scoop Ice Cream
Strawberry Chocolate Kissss Martini Tipsy Scoop Ice Cream. Booze and ice cream combined make for a decadent Valentine's Day indulgence. Hand-crafted and small batch, these 5% alcohol volume treats were inspired by favorite cocktails. The Strawberry Chocolate Kissss Martini is strawberry ice cream infused with whipped cream vodka, chocolate liqueur and chocolate kisses. No one should count calories on Valentine's Day so couples should dive in.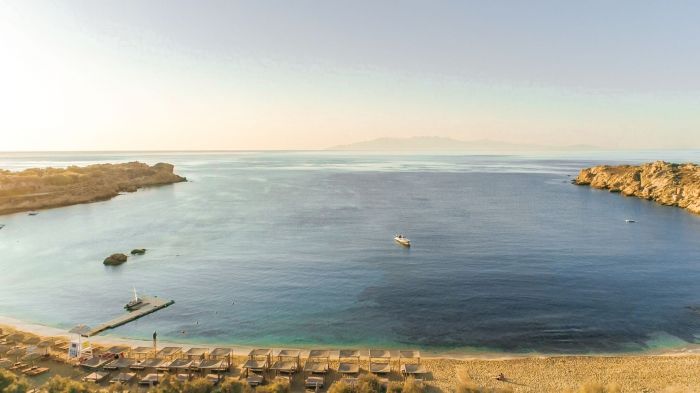 Courtesy of Copper Mountain Ski Resort
Copper Mountain Night Ski. Copper Mountain Ski Resort brings adventure and romance together for an experience under the stars. Upon arrival at Copper's newly transformed mid-mountain lodge, guests will enjoy a live acoustic performance and champagne. Following dinner, couples can carve the snow under a canopy of the Rocky Mountain Region's wide-open skies.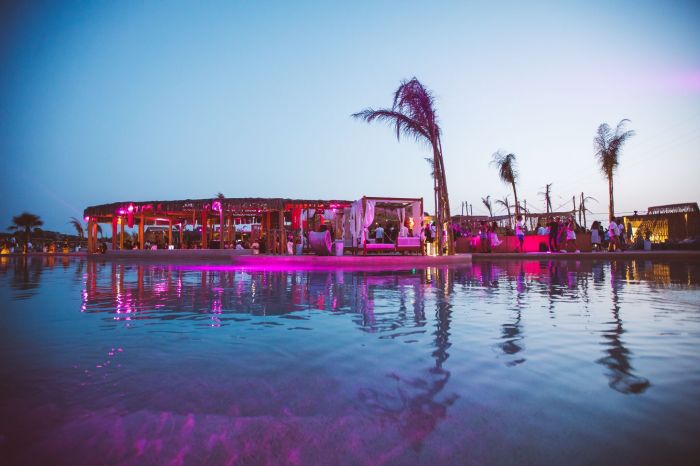 Courtesy of Famiglia Taglio
Vaglio Timepiece. For timepiece collectors, Swiss Made watches are a must. The Vaglio Collectors Edition is an automatic mechanical timepiece crafted in 316L Stainless Steel with scratch proof Sapphire bezel. A luxury brand, Famiglia Vaglio donates a portion of each transaction to established charitable organizations such as The Parkinson's Foundation and The American Cancer Society.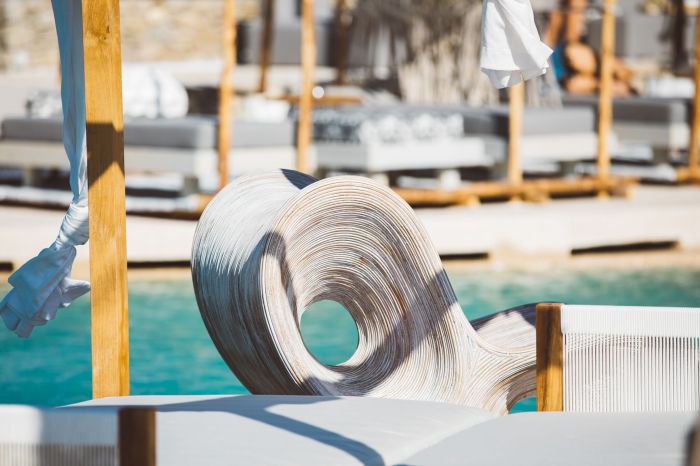 Courtesy of PRIV
PRIV. An on-demand beauty and wellness app, PRIV will have users primed for a Valentine's Day date or a night out with the girls. From blowouts to manicures, massages to men's grooming, the vetted beauty and wellness professionals have their services at your fingertips with this app. PRIV is currently available in NYC, DC, Chicago, Miami, LA/OC, Austin, Philadelphia, and Atlanta.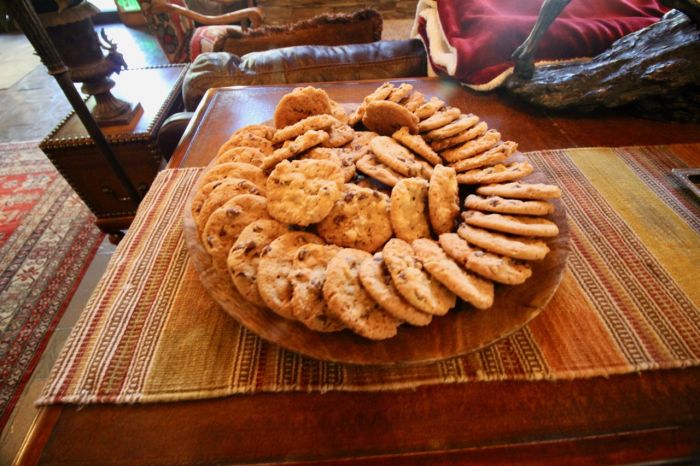 Courtesy of Soneva Resorts
Candlelit Dinner on the Beach, Soneva Resorts The Maldives & Thailand. This barefoot-only resort is perfect for taking in the open-air cinema, spa, dive center, 24-hour chocolate rooms, and butler service. Picnics on private islands, sunset dolphin cruises, cooking classes, and a romantic Valentine's Day champagne cruise followed by a gourmet dinner on the beach accompanied by live music all are enough to take your breath away.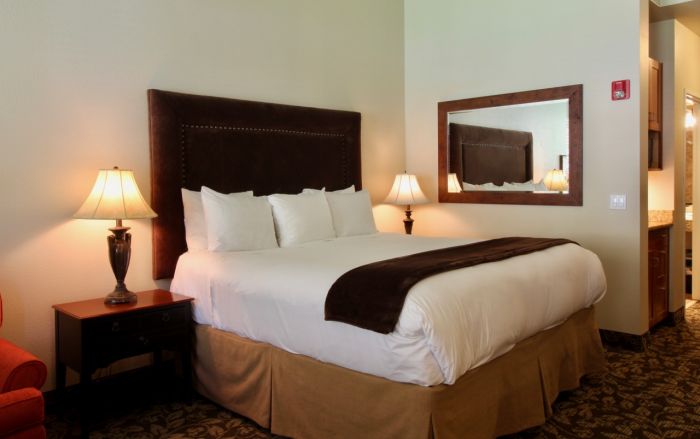 Photo by Jordan Strauss/Invision for the Television Academy/AP Images
Theater Seat Dedication at the Wolf Theater. For a gift that is as eternal as your love, a personalized dedication plaque on a seat in the Television Academy's Wolf Theater is just the ticket. This tax-deductible gift is also a gift to the community, helping to foster the dreams and talent of future industry leaders by supporting the Television Academy Foundation's North Hollywood campus. Donation levels are in $5,000, $10,000, and $25,000 levels and are limited.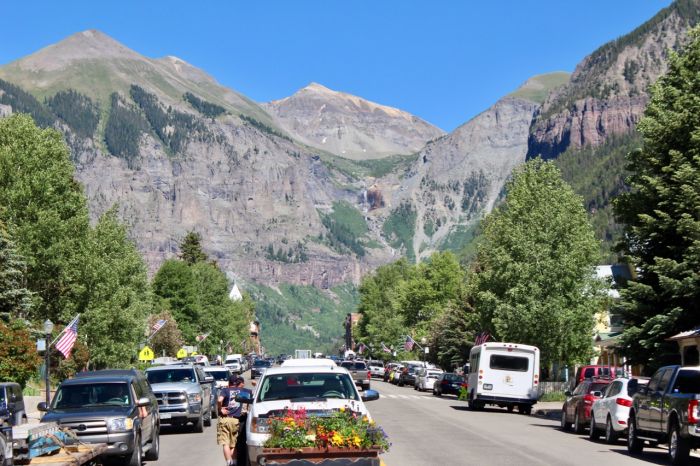 @sweetportfolio
FattyCakesNY. This customizable Build-Your-Own cake platform for cookie cakes is perfect for anyone with a sweet tooth. Shipped wrapped and sealed in an insulated box, the cakes, cookies and jars are shelf stable for up to ten days, or if you really want to delay gratification, frozen up to two months. Each of these mouth-watering creations is three layers, with options such as chocolate chip, red velvet, peanut butter or vanilla confetti sprinkle as the cookie base and five toppings from a vast selection menu.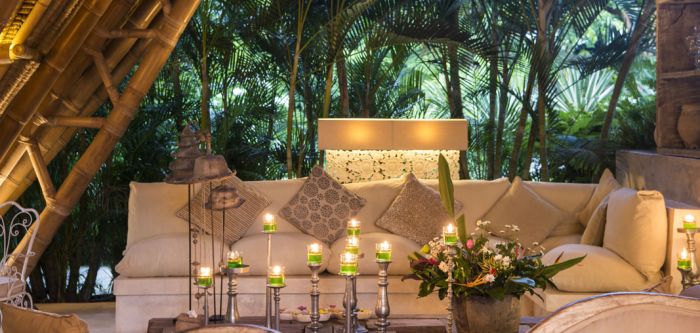 Courtesy of PONO
Picasso EBF Resin Choker. PONO is the Hawaiian word for righteousness in all its forms: quality, morality, goodness and virtuousness. Directly inspired by the technique of Picasso reconstructing sculpture from separate forms, the color, texture and light in this unique capsule collection is created in collaboration with award-winning costume designer Dan Lawson and PONO's Joan Goodman.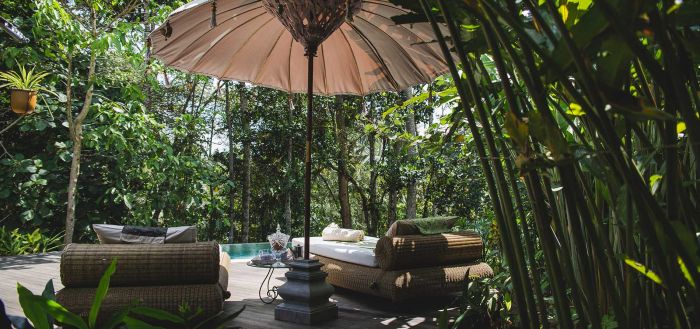 Courtesy of Grimm Brothers Brewhouse
Bleeding Heart Beer. Exclusively available in Loveland, Colorado, the delicious Bleeding Heart is this year's signature Valentine's Day beverage. A Cherry Chocolate Brown Lager from Grimm Brothers Brewhouse, this beer is a one-of-a-kind love potion. Each year Grimm Brothers brew and taps a new Valentine's Day beer the first day of February, making Loveland a great Valentine's Day excursion for any beer lover. Get it while it lasts on tap in participating Loveland restaurants and bars and in cans at participating Loveland liquor stores.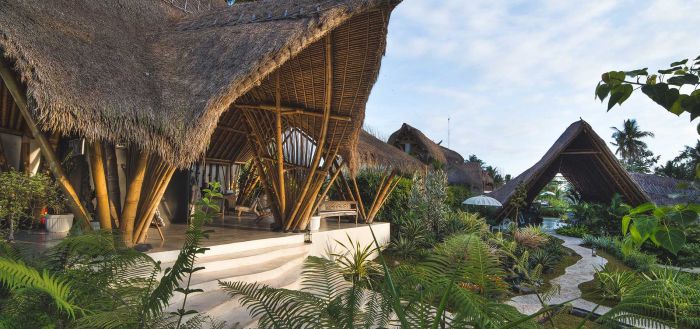 Courtesy of Naya Traveler
Naya Traveler Argentine Excursion. Argentina boasts a unique joie de vivre devoted to love. Whether it is in the antique-filled streets of Sant Telmo that dance to the sound of a heart-wrenching tango, or famous Argentine writers' odes immortalized across the city walls, love is the essence that drives forward Argentina and its people. There's no better way to delve into Argentina's vast landscape and passion-driven culture than by crossing Patagonia's wild geography on horseback. Accompanied only by a gaucho and his horse, spend 10 days riding across the beautiful and challenging Patagonian landscape, and rejoice in the simple rustic lifestyle in the evenings, cooking over a campfire, bathing in pristine emerald lakes, and sleeping under the southern-sky constellations.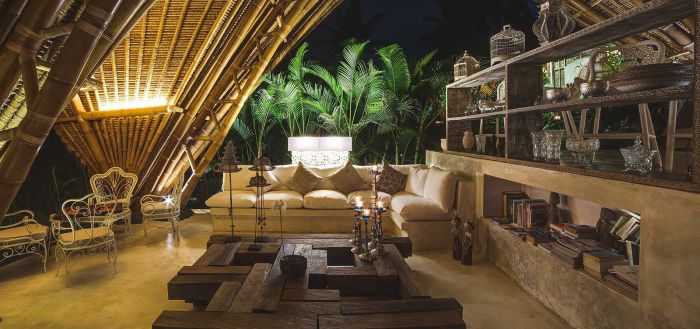 Courtesy of St Regis Aspen
Helicopter Picnic. In partnership with Aspen Heli Charter, the "Elevated Snow Picnic Package" is an unparalleled approach to experience winter time in the Rockies and is perfect for couples looking to enjoy an untraditional day on the slopes. This carefully curated and luxurious outdoor experience begins with a privately chartered scenic helicopter ride, shared with a St. Regis Butler, from the Aspen Airport to the remote base of Anthracite Mountain. Upon arrival, the St. Regis Butler will set the stage for guests to enjoy a two-hour stay on the grounds and a customizable snow picnic equipped with gourmet delights, beverages, waterproof blankets, heated accessories, and snowshoes for exploring.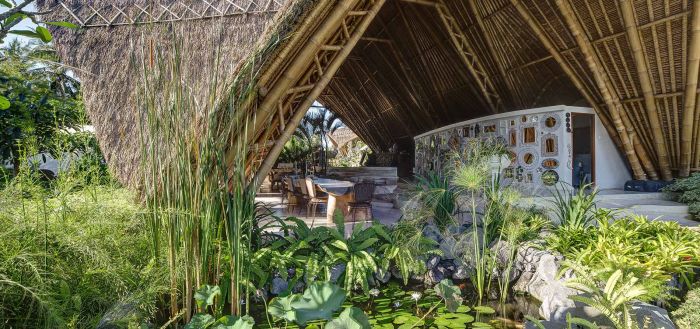 Courtesy of Ritz-Carlton, San Francisco
Caviar Taco. Parallel 37 at The Ritz-Carlton, San Francisco is serving an UltimateCaviarTaco. The dish was created by Chef de Cuisine and Charlie Trotter alum Michael Rotondo as an elevated take on classic street food. The taco is carefully composed with fresh Hamachi tartare and topped with Osetra caviar. 24-karat crème fraiche finishes off the plate for an indulgent, yet delicate touch. For an added layer of luxury, guests can enjoy the taco with a pairing of Clase Azul Ultra Tequila.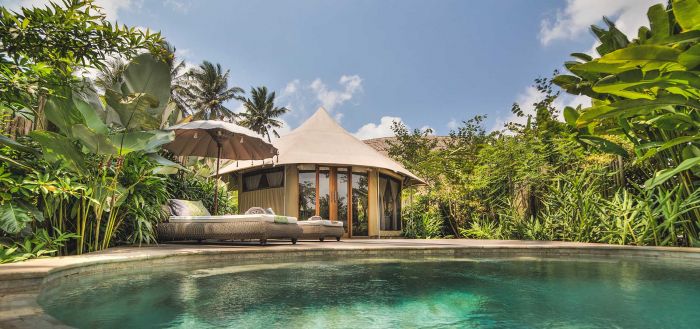 Courtesy of Ocean House
Ocean House's Center for Wine & Culinary Arts.The Center for Wine and Culinary Arts at Ocean House, a 3,000-square-foot education and entertaining space, is an intimate place to taste, create and take wine and cooking classes in Rhode Island. Thoughtfully crafted by the Ocean House Design Group, the wine and culinary center draws inspiration from an early 1800's Connecticut tobacco barn, from which various parts of the structure–including its wide plank walls, flooring and post-and-beam structures–werereassembled and re-imagined to create an elegant venue with historic charm and top-of-the-line technology.Couples can explore the world of wine alongside an 8,000-bottle WineSpectator award-winning collection, showcased in two spectacular library cellars. Selecting wines from the most important growing regions and hidden gems from around the world, the resort's wine education Program offers a comprehensive hands-on experience that is both approachable and unpretentious for the casual wine drinker and the connoisseur alike.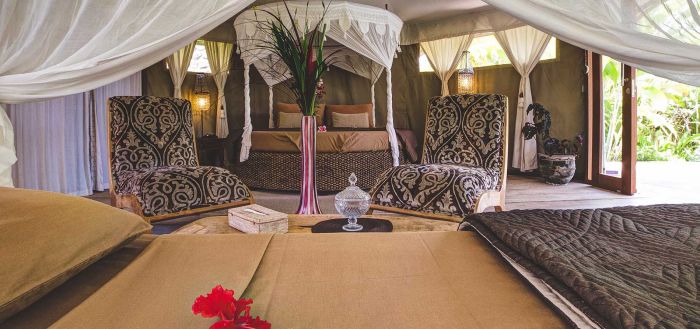 Courtesy of Thomas & Darden
Kube. Thomas & Darden announced that KUBE™, a first-of-its-kind wireless speaker designed for the outside world, is available for purchase. KUBE provides premium, professional-quality audio and is built on the simple notion that sound should complement space instead of competing with it. The result is rich, full sound that makes any outdoor environment more inviting. KUBE's exceptional sound is inspired by the places you gather and designed to feel like it's emanating from the surrounding environment. Whether on a yacht, in a park or at the beach, KUBE allows people to hear music the way it was intended. With a clean design aesthetic and weatherproof construction, KUBE is a natural fit in outdoor environments. Available Feb 6th.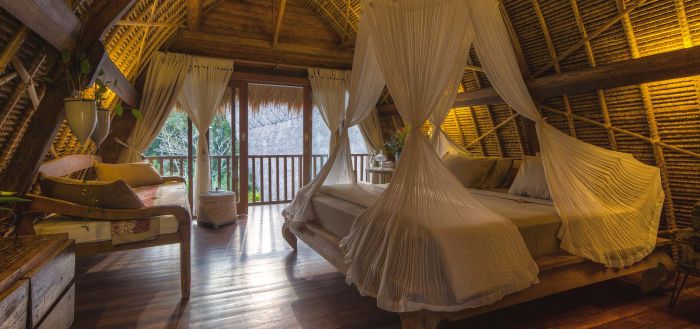 Courtesy of Four Seasons Resort Orlando at Walt Disney World Resort
Healing Honey spa treatment. On Wednesday, February 14, 2018, all who receive a treatment between 8:00 am and 9:00 pm will receive a complimentary glass of prosecco and special Valentine truffles from local chocolatier Norman Love Confections. Sweethearts can treat their honey to an indulgent Healing Honey Treatment, featuring a massage with local Winter Garden Honey Farm honey. Those experiencing the Healing Honey Treatment on Valentine's Day will receive a small bottle of the signature honey. In addition, couples who experience a 50-minute Couples Massage on February 14 will receive a complimentary Luscious Lips enhancement to ensure the sweetest, smoothest kiss. The couple will also receive a complimentary lip gloss from the signature line Kaplan MD.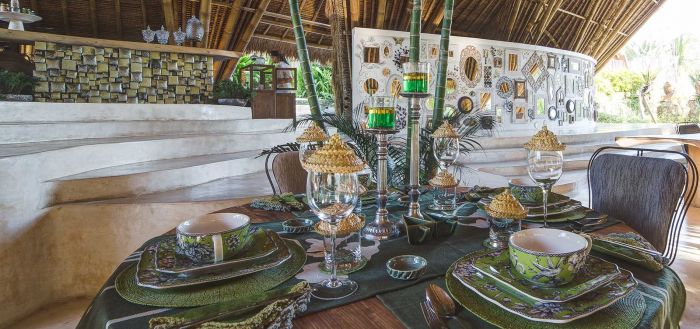 Courtesy of House Spirits Distillery
Westward American Single Malt whiskey. House Spirits Distillery, a leading craft distillery based in Portland and one of the pioneer distilleries of the burgeoning American Single Malt category, recently released its new Westward American Single Malt whiskey - a new mingle with a new label and for the first time available in 750 mL bottling. House Spirits began distilling single malt whiskey more than a decade ago, and in 2015 the company became the largest independent distiller of American single malt whiskey when it opened its new, much-expanded Portland city center distillery. Westward American Single Malt whiskey is a grain to glass celebration of the American pioneer spirit, inspired by the best of the American craft beer and whiskey traditions. Distilled at House Spirits in Portland, and perfected by years of maturation in the company's rack house in Clackamas, it is the culmination of Master Distiller Christian Krogstad's quest to produce a whiskey that embodies the spirit of the Pacific Northwest, while drawing inspiration from Portland's deeply-rooted craft brewing culture.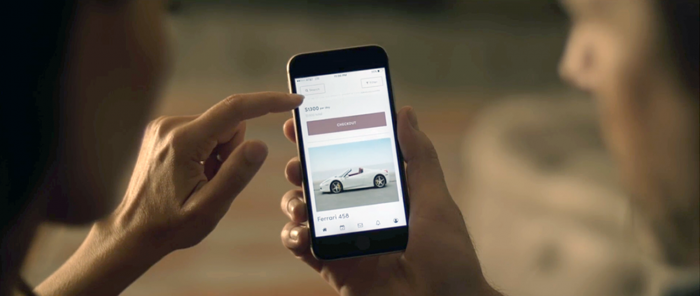 Courtesy of CarHopper
CarHopper. CarHopperis a platform that lets you book luxury and exotic cars on-demand. Available oniOS and Android, the platform seamlessly connects world-class luxury car rental suppliers with consumers, allowing users to book a car in just 60 seconds. For Valentine's Day, users can rent red-hot Ferraris, McLarens, Rolls Royce and more.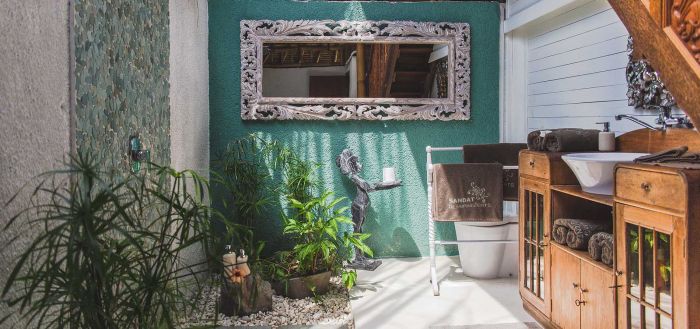 Courtesy of Wyndham Grand Clearwater Beach
Ocean Hai, Wyndham Grand Clearwater Beach. A sunset dinner at Wyndham Grand Clearwater Beach at Ocean Hai is a perfect way to celebrate Valentine's Day this year. Part of the "Just the Two of Us" package, a 6-course Omakase dinner experience for two with wine pairing is available with Gulf View or Gulf Front accommodations, daily breakfast for two and one 50-minute couples massage complete with a bottle of bubbly in the Pallavi Spa.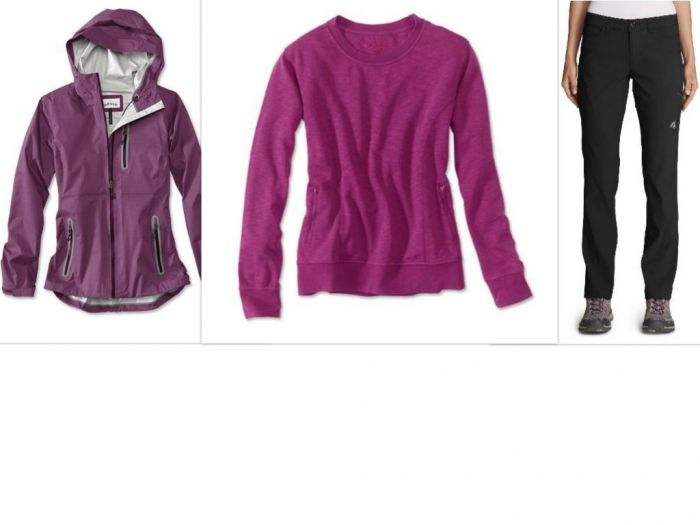 Courtesy of Bright Society
Bright Society.Curating their collection from independent jewelers around the country, Bright Society brings their customers the rarest and most one-of-a-kind finds across fine jewelry and watches. The Product Concierge service, which allows customers to work one-on-one with the company's experts to track down the exact piece they're looking for, helps to track down pieces such as vintage Rolex, Cartier bracelets that were discontinued, or estate pieces - Bright Society will find the one piece that will shock and stun for this Valentine's Day.