Photo Credit: Hoshinoya Tokyo
Experience the History and Culture of Japan at Hoshinoya Tokyo
Trying to genuinely immerse yourself in the history and culture of any foreign country can be a difficult and daunting task, especially when presented with cultural and language barriers. A quick Google search of Japan will bring up a treasure trove of popular and kitschy tourist spots including century-old temples, multi-story arcades and only-in-Japan experiences, like the ever-popular Robot Show. But to truly find the best of what Tokyo has to offer, you have to dig just a little deeper.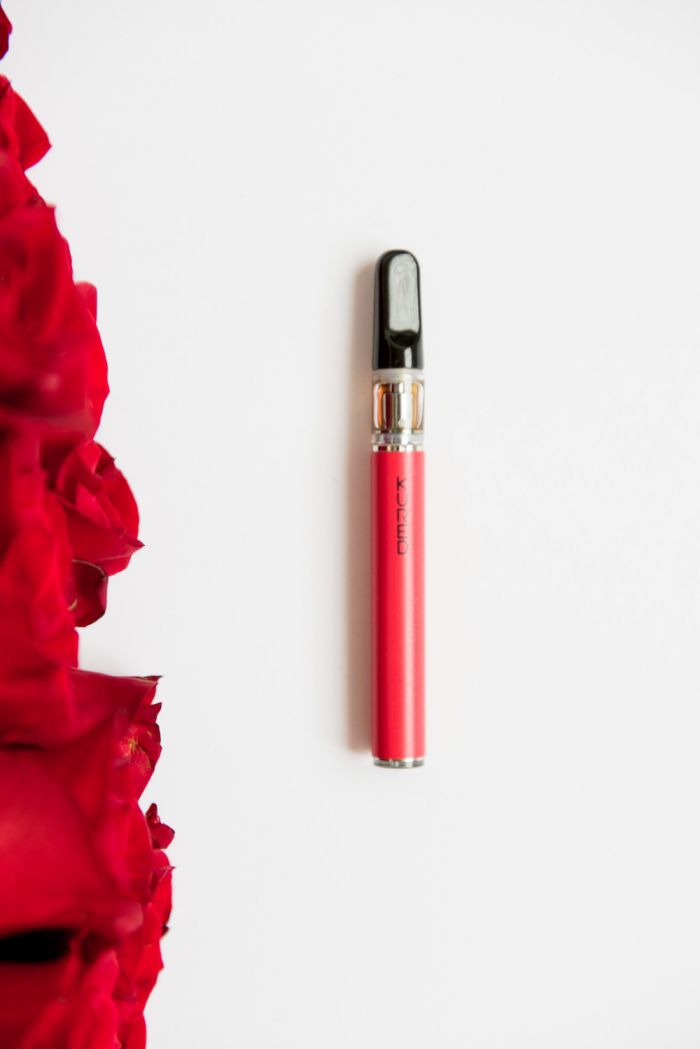 Photo Credit: Hoshinoya Tokyo
One of the most unique experiences to be had in Japan is a stay at the world-renowned Hoshinoya Tokyo. In the two years since the property's opening in 2016, the hotel has already been given a number of prestigious awards including Conde Nast Traveler's Reader's Choice Award for 2017 and a position on their Gold List 2018. The hotel is brand new, but the inspiration behind their interior design has been around for centuries. Modeled after traditional Japanese ryokan, or inns, the interior walks the line between Western and Eastern aesthetics, allowing even the most discriminating travelers to feel comfortable within their walls.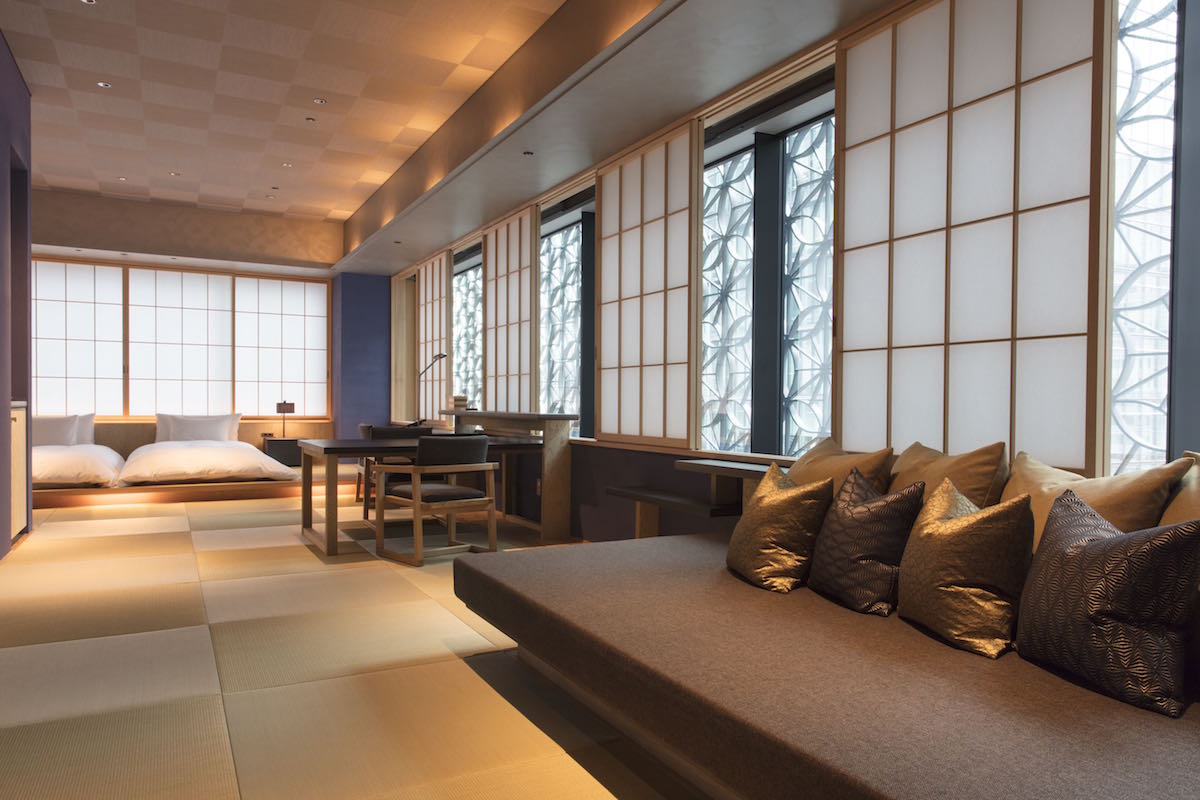 Photo Credit: Hoshinoya Tokyo
My arrival at the doors started with a personal greeting and the removal of my shoes—like most traditional Japanese homes and ryokan, shoes are not worn inside. Instead, each floor of the property, from the front desk and the rooms, to the spa and the elevator, is covered in Japanese tatami mats. A quick check in and I was whisked away to my own private room, all of which are all outfitted with Japanese-style soaking tubs, shoji paper doors and a kimono for use within the hotel. While the room looks very historically Japanese at first glance, they have made small modifications for comfort—for example, rather than opting for an on-the-floor futon, which is traditional bedding (but very uncomfortable), they have lowered mattresses that give the same visual feel, but offer a more relaxing slumber.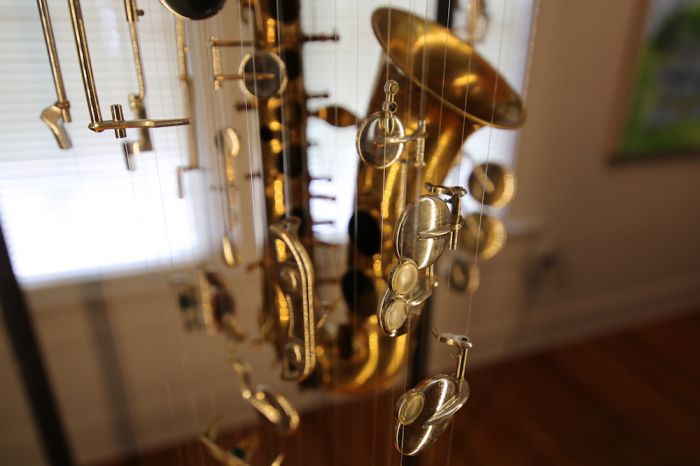 Photo Credit: Hoshinoya Tokyo
In the evening wander to the basement where you'll find the ryokan's fine dining restaurant, a favorite of Ivanka Trump. Designed to look like the inside of an underground cave, replete with boulders and rock walls, they offer a stunning multi-course menu from Japanese-born, French-trained Executive Chef Noriyuki Hamada, who combines the two culinary aesthetics into one unique palate. Using both under-appreciated and seasonal ingredients, the dishes were some of the most unique I've ever experienced. While I admit to being a more adventurous eater, the staff is more than willing to tailor the experience to your tastes. Try the monkfish liver if you dare, but know that asking for something a little more familiar is perfectly acceptable as well.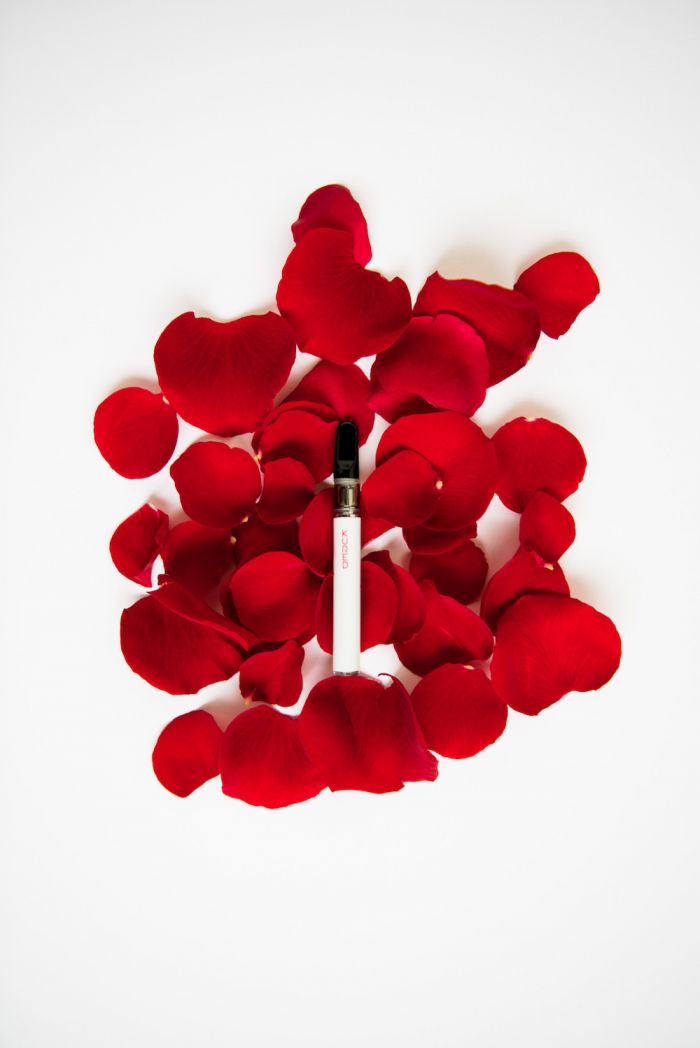 Photo Credit: Hoshinoya Tokyo
Finish the night on the top floor of the property where you'll find an open-air onsen—a traditional Japanese bathhouse. The indoor/outdoor bath is filled with curative waters sourced from 4,921 feet underground and offers a view of the sky, but the best time to experience it is in the evening when the night air is cold and the water is hot enough to allow the steam to rise gently like soft clouds off the surface—it's truly a calming experience. In the evening, the stars can be seen overhead, and if you're lucky enough to have the bathhouse to yourself as I did, you'll feel like you've stepped back in time to Edo-era Japan.
Photo Credit: Hoshinoya Tokyo
Hoshinoya Tokyo may be a step back in time, but a quick glance outside the property reminds you that you're in the center of a modern-day metropolis. Thankfully its central location in the financial district of Otemachi means it's easy to take a quick cab or train ride to your next stop in Tokyo. For those looking to continue their historical and cultural education, take a quick ride over to Ginza where you'll find the Kabukiza Theatre offering a series of plays done in the traditional style of music, dance and mime which has been a part of Japanese culture for almost 400 years.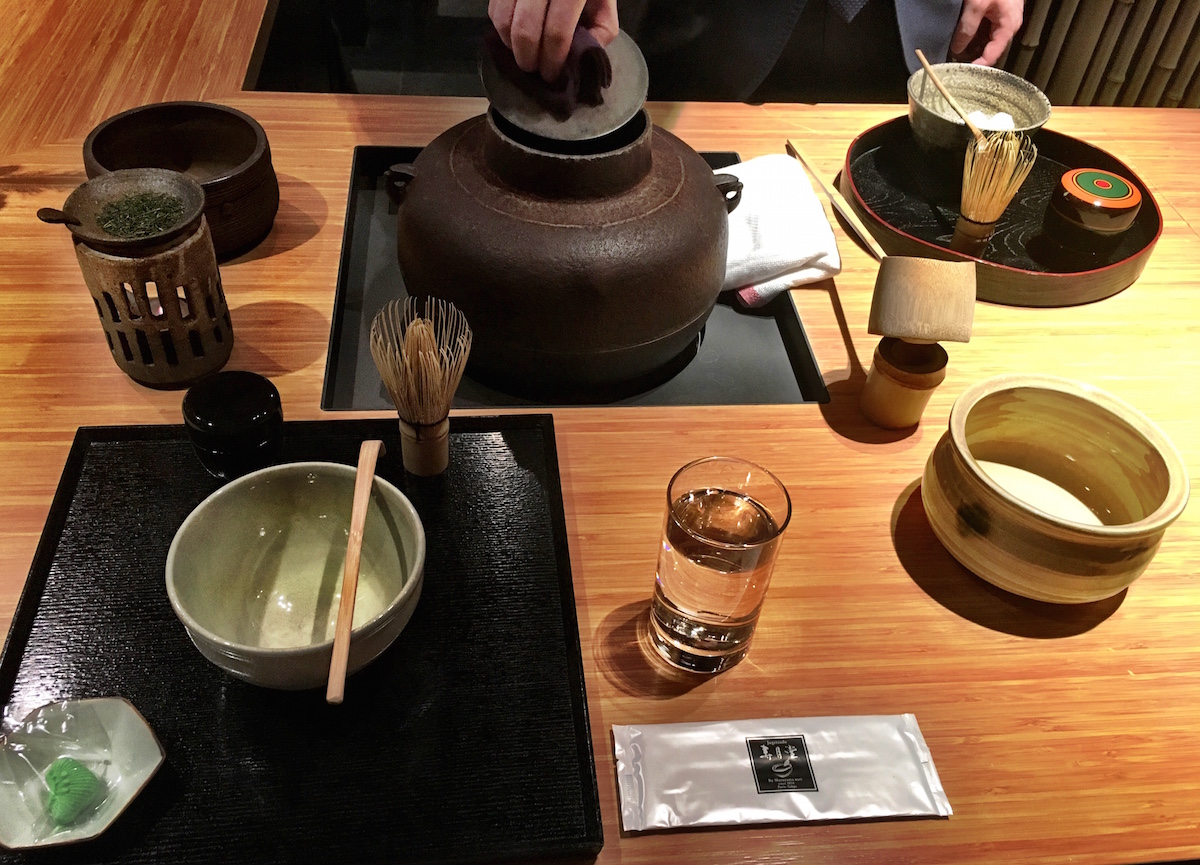 Photo Credit: Marissa Stempien
Before your play starts, wander upstairs to the theater's green tea shop, Jugetsudo, which has been in business since 1854 and is the preferred tea brand of the Japanese Imperial Family. Here you can experience a traditional Japanese tea ceremony—originally an artistic pursuit for the ruling and wealthy classes of Japan. Today it's still considered a noble craft which can take years to master. In the comfortable and inviting settings of the cafe, I was given a private demonstration of the correct way to scoop the tea, whisk it, and even the proper way to turn the cup when offering tea to a guest. Before you go, pick up a Japanese tea ceremony kit to take home so you can recreate the experience in your own kitchen.
Photo Credit: Shochiku Co.,Itd
This year marks the 130th year anniversary for the Kabukiza Theatre, and they are starting off the season with a particularly notable celebration: the naming succession (a rite of passage) of three generations of actors—grandfather, son and grandson—the first occurrence since 1981. All three actors can be seen in plays this season including Kanadehon Chushingura or The Treasury of Loyal Retainers -The Ichiriki Teahouse, one of Japan's most popular plays written about the 47 ronin. Near the entrance visitors can rent a captioning service screen which displays all of the dialogue, and gives a little background information about the play, entirely in English.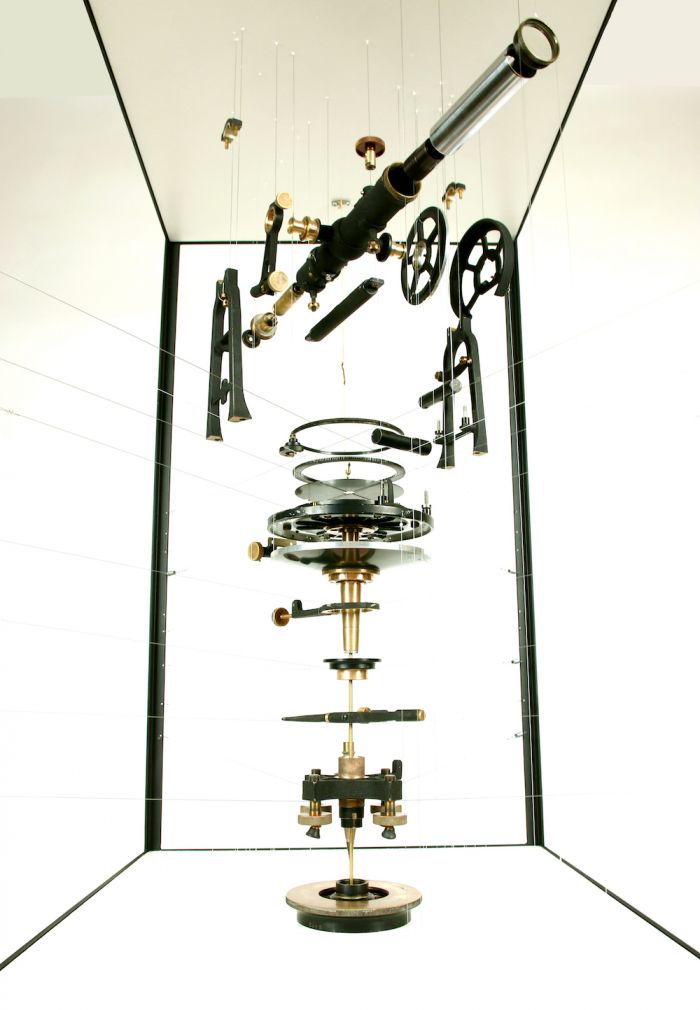 Photo Credit: Kishin Shinoyama / Shochiku Co.,Itd
A full show at Kabukiza can last over six hours and features several different plays, but the theater offers a number of dining options to be enjoyed during intermissions. Purchase a bento to be eaten at your seat during the performance or head downstairs to the basement to explore a number of coffee shops, restaurants and souvenir stalls. An entire day could easily be spent at the theater with all the entertainment, dining and shopping options, but if you're just looking to dip your toes into this traditional Japanese art, single act tickets are available.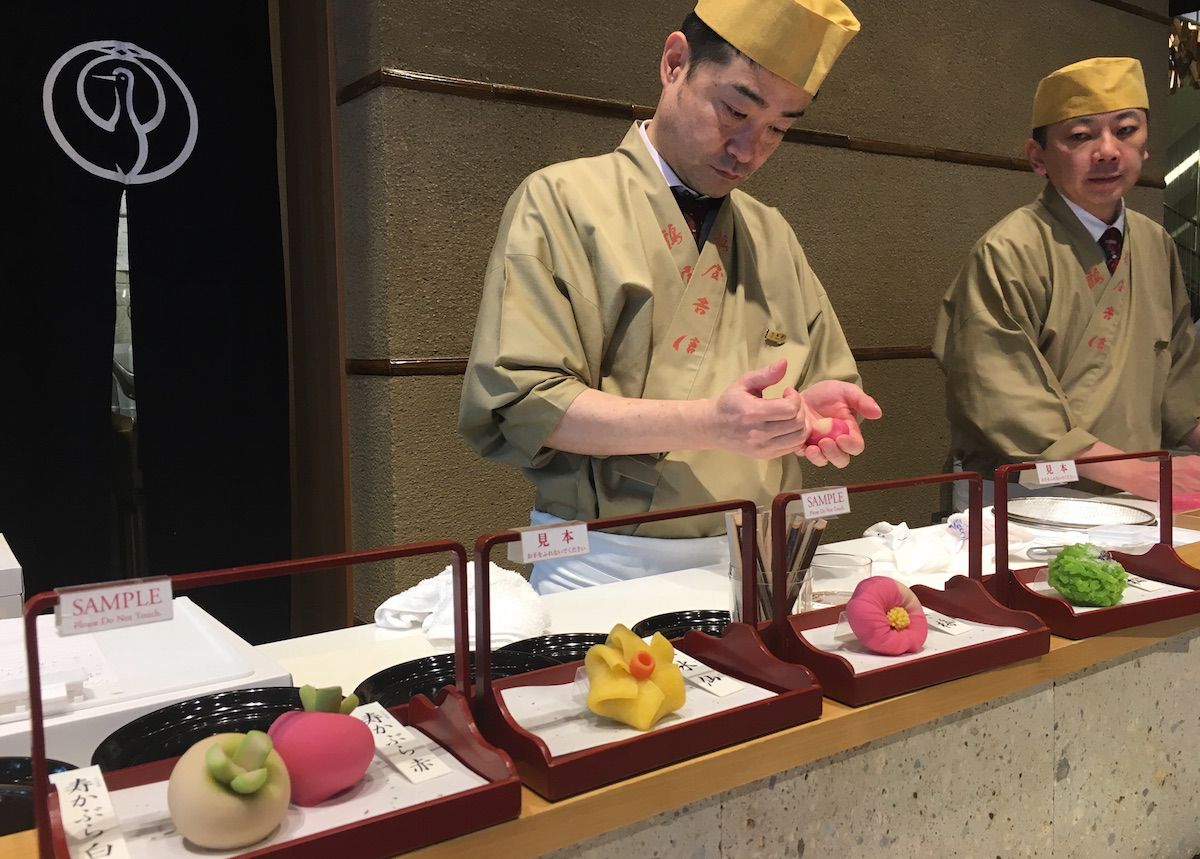 Photo Credit: Marissa Stempien
After an evening of dining and entertainment at the Kabukiza Theatre, catch a cab over to Nihonbashi and visit Tsuruya Yoshinobu for a taste of traditional Japanese desserts. While giant fruit parfaits and chocolate-drizzled crepes from Harajuku make for fun Instagram shots, neither will compare with the craftsmanship or taste of these kyogashi. Tsuruya Yoshinobu been making these Kyoto-style Japanese sweets for over two centuries, and is the specialty shop for the ancient Imperial Household and the head masters of tea ceremony in Kyoto. Sit at the counter for a live demonstration as the sweet bean paste is hand-molded into peaches, flowers, bunny rabbits, and a number of adorable shapes at your request. I opted for a bright pink plum blossom, which was served with green tea to offset the sweetness. And while I'm not normally a fan of traditional Japanese sweets, even I had to admit it was one of the best desserts I've ever tasted.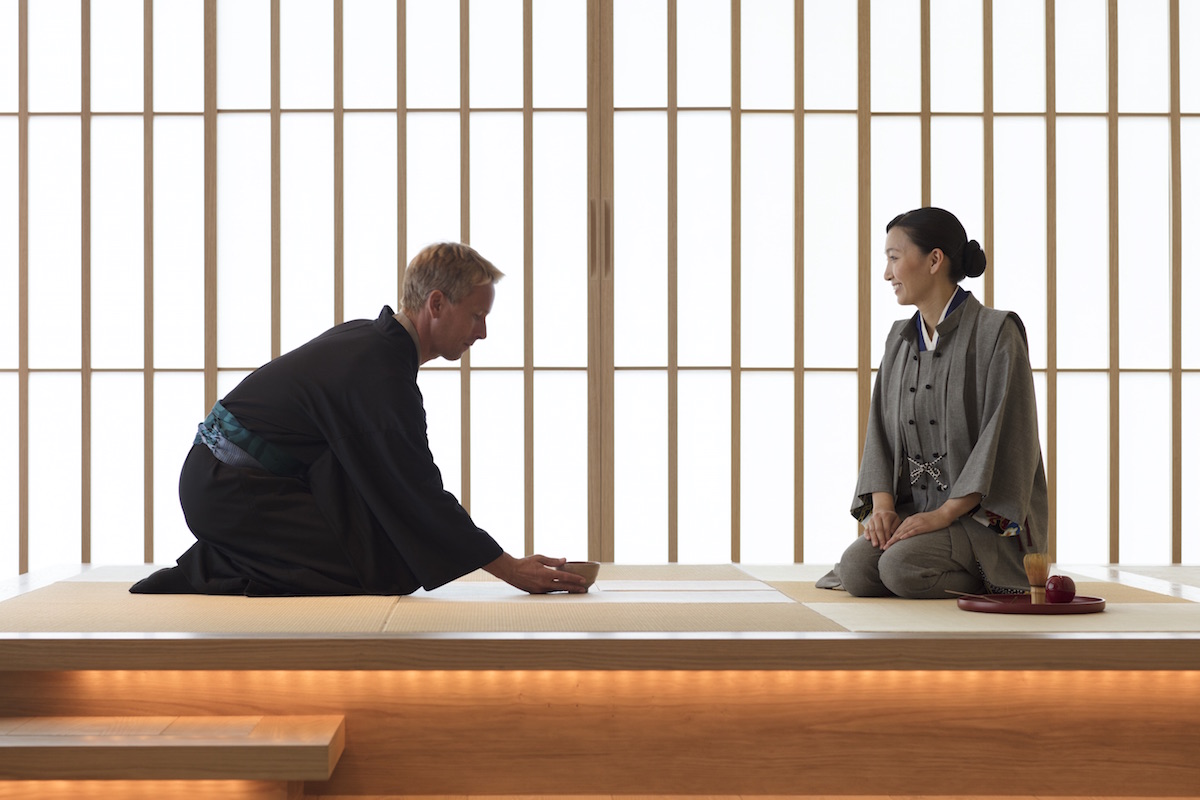 Photo Credit: Hoshinoya Tokyo
If you're looking to immerse yourself in the culture and history of Japan, a stay at Hoshinoya Tokyo absolutely cannot be topped. Combining the best of traditional Japan with the comfort of home, the English-speaking staff is more than accommodating and eager to help. While it's easy to venture out to the surrounding areas from their central location, the property also hosts a number of classes and activities, including tea ceremonies, a sake lounge, and kimono classes so you can look your best when you venture out for a night of Kabuki.