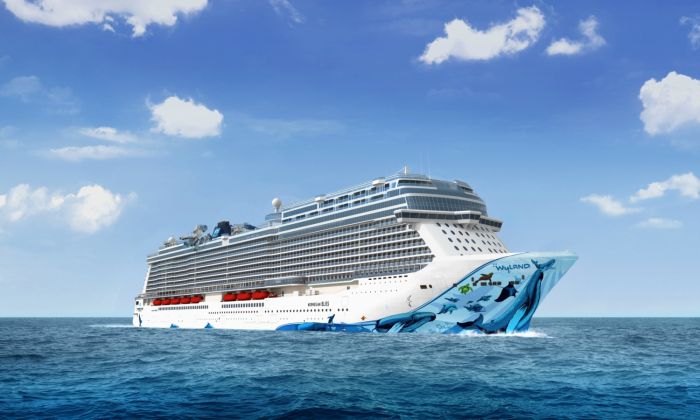 Aerial shot (credit: Courtesy of Norwegian Cruise Line)
Norwegian Cruise Line has revealed features and amenities for the line's sixteenth ship, Norwegian Bliss. Crafted to be the ultimate cruising experience, the ship will sail to Alaska and the Caribbean with select voyages to the Mexican Riviera and more beginning in June 2018. The custom-built ship has many exclusive features and many firsts at sea accomplishments including the largest competitive race track at sea and an open-air laser tag course.
Andy Stuart, Norwegian Cruise Line president, and chief executive officer invite guests to imagine exhilaration, imagine delectable, imagine tranquility and imagine a new scene aboard this luxurious ship. "We have elevated Norwegian Bliss's onboard experience to new heights, bringing the best features from across our fleet," said Stuart and the "Norwegian Bliss will no doubt be our most incredible ship to date."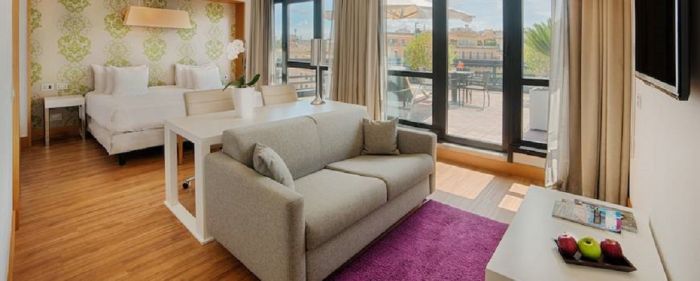 Race track (credit: Courtesy of Norwegian Cruise Line)
Around every corner of the ship, imagine exhilaration with thrills and activities spanning the entirety of the ship's top deck. Pedal to the metal for the first time aboard a North American-based cruise ship with a two-level electric-car race track. At nearly 1000 feet with cars reaching up to 30mph, this is the longest race track at sea. Take a shot at their open-air laser both day and night with state-of-the-art laser guns. Head down to the ship's expansive pool and sundeck with two pools and six infinity hot tubs on the site of the ship. Other water activities include the: Aqua Park with two multi-story waterslides, the high-speed exhilarating high-speed Ocean Loops which extend out over the side of the ship and the tandem Aqua Racer a side-by-side 360-foot inner tube ride. Junior cruisers can have a blast at the Kids' Aqua Park, Splash Academy youth program and on deck 5, Entourage is the exclusive teen space with games and more.

Q Restaurant (credit: Courtesy of Norwegian Cruise Line)
Imagine delectable while dining and sipping and savoring to your heart's delight with a number of options aboard the ship. At the Texas smokehouse, Q, dine on Southern flavors in a sleek urban setting and enjoy live contemporary pop country music each night. Travel south of the border with Los Lobos, with elevated Mexican cuisine offering upscale and modern takes on traditional favorites from inside and outside seatings. Cagney's Steakhouse is an America-style steakhouse serving up all cuts of meat including a larger-than-life 20 oz. Porterhouse. Between Los Lobos and Cagney's Steakhouse, the A-List Bar will serve handcrafted cocktails, wines and premium spirits and is named after the cruise line's President and CEO Andy Stuart. Served day and night, get your sweet fix at Coco's on deck 6, with a full array of dessert options. Other restaurants include Le Bistro, serving French cuisine; La Cucina, serving Tuscan-cuisine, fresh seafood at Ocean Blue; global fusion and more at the Food Republic; cheeseburgers in Paradise® at Jimmy Buffett's Margaritaville® at Sea; and Teppanyaki, the brand's family-favorite Japanese hibachi restaurant. Beverage concepts include: 24-hour pub-fare and drinks at The Local; The District Brew House will serve 24 beers on tap and more than 50 bottled beers; and The Cellars, A Michael Mondavi Family Wine Bar will offer a curated wine list featuring 35 grape varietals including top selections from Washington-area vineyards.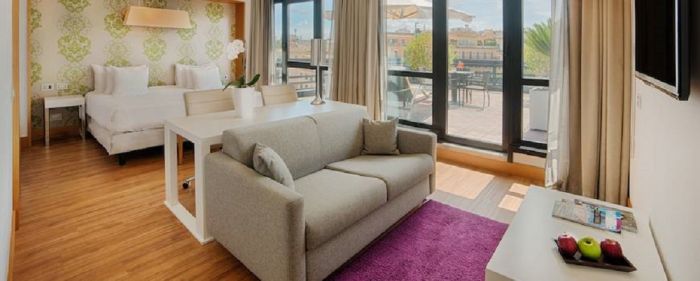 Thermal Suite (credit: Courtesy of Norwegian Cruise Line)
Revive, refresh, recharge and imagine tranquility at the ship's Mandara Spa. Located on deck 16 aft, the Mandara Spa will offer the ultimate pampering experience with 24 treatment rooms, a full-service salon and barber shop, fitness center and thermal suite. At the Fitness Center, take advantage of personal training and group fitness classes and the latest state-of-the-art TechnoGym® cardiovascular and strength training equipment. Available for purchase for a limited number of guests each sailing, the ship's expansive thermal suite will be an exclusive enclave of relaxation where guests can soothe aching joints in the vitality pool and heated whirlpool; rinse off and clear mind and spirit in special experience showers; reduce inflammation and improve respiratory functions in the salt room; cleanse the body in the steam room or sauna; cool down in the snow room; or catch up on their latest reading on one of the 17 heated stone loungers.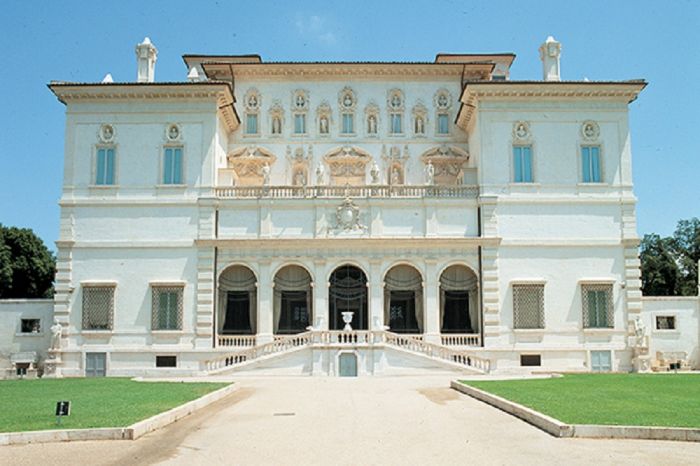 678 Ocean Place (credit: Courtesy of Norwegian Cruise Line)
As the largest and most innovative ship to ever seasonally homeport on the West Coast, imagine a new scene with the brand's most celebrated elements of freedom and flexibility. The beautiful three-deck central hub, 678 Ocean Place, is the central hub of the ship's action with restaurants, shops, entertainment and guest services all conveniently located in one area. First, for a ship on the West coast, The Waterfront is an outdoor promenade designed to enhance guests' connection to the ocean with al fresco dining, bars, and lounge spaces and will offer spectacular views. Enjoy a vibrant nightlife scene with live entertainment, electrifying deck parties at Spice H2O and an expansive smoking and a non-smoking casino. Entertainment offerings include the Tony- Award winner for "Best Musical" Jersey Boys along with happy Hour the musical, prohibition edition and The Cavern Club where guests can experience the world-renowned music of The Beatles.
Norwegian Bliss invites all to imagine bliss and create their ideal experience at sea with a wide variety of accommodations including luxurious suites in The Haven by Norwegian®, Studio staterooms for solo travelers with virtual ocean views, and new connecting staterooms ideal for large groups and families traveling together.
At approximately 167,800 gross tons and accommodating 4,000 guests, Norwegian Bliss is scheduled for delivery in Spring 2018 with its first voyage June 2, 2018. Prior to this date, Norwegian Bliss have four preview events: New York, Miami, Los Angeles and Seattle for her official christening.
The ship's itinerary will feature calls in Ketchikan, Juneau, Skagway and Victoria, British Columbia, along with scenic glacier cruising. Norwegian Bliss will sail her inaugural Winter season beginning in November 2018, sailing seven-day Eastern Caribbean cruises each Saturday from Port Miami, featuring calls in St. Thomas, US Virgin Islands; Tortola, British Virgin Islands, and Nassau