Christina Stewart View Profile

Managing Editor | JustLuxe
Luxury Vacations: The Hawaiian Islands are world famous for its picture-perfect beaches, lush tropical greenery, captivating sunsets, exotic marine life, and year-round temperate climate. With so much to see and do in Hawaii, it comes as no surprise that Hawaii ranks high among travelers looking for both adventure and romance.



Hawaii consists of six major islands -- K'auai, O'ahu, Molokai, Lanai, Maui and the Big Island -- and is considered the birthplace of surfing and the hula. With each island offering a distinct personality and boasting an array of activities, selecting a desired destination can often be overwhelming. For this reason, we have created a simple guide designed to take the guess work out of planning your next Hawaiian vacation.


K'auai
Nicknamed "The Garden Isle," K'auai is the oldest of the Hawaiian Islands and is home to Mount Wai'ale'ale, which has earned a reputation for being the wettest spot on earth. While the beaches of K'aui are idyllic for sailing, snorkeling, hiking and fishing, it is the massive waves that have put K'aui beaches on the map. Here, surfers can find some of the largest swells on the planet.

From the cascading waterfalls to the imposing sea cliffs that run along Na Pali Coast, K'auai is considered the most tropical of all the islands. K'auai offers visitors a myriad of activities and provides endless excitement for the adventurous traveler. For travelers looking for an island oasis that offers the best of everything, the Grand Hyatt Resort & Spa is sure to please.


O'ahu
Dubbed "The Gathering Place," O'ahu is Hawaii's most populous island. For years, the shores of Honolulu and Waikiki have proven to be a lovers' paradise, playing host to countless weddings, honeymoons and romantic retreats. Rich in culture, the island of O'ahu is home to several historical landmarks such as Pearl Harbor, Nuuanu Pali Lookout, Iolani Palace, the Dole Plantation, and the legendary North Shore. Visitors to Oahu will find a wide array of luxury accommodations such as the Halekulani in Honolulu.

Molokai
Known for its aloha spirit, Molokai is aptly referred to as "The Friendly Island." Molokai offers visitors a glimpse of the old Hawaiian tradition and provides an enthralling escape into the unknown. With a tropical rain forest, a barrier reef, and ancient Hawaiian temples, the island is a favorite among those seeking adventure. While Molokai provides endless opportunities for discovery, the everyday vibe of the island and its people is extremely laidback. Because Molokai does not draw the same crowds as some of the other Hawaiian Islands, it is ideal for those in need of a quiet, carefree vacation.
Featured Luxury Hotels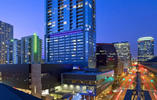 Austin, United States
W Austin
Visiting Austin for business or leisure? At the W Hotel in Austin, you will...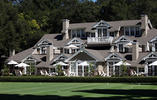 Napa Valley, United States
Meadowood Napa Valley
Located in a beautiful, two hundred-fifty acre valley, Meadowood Napa Valley is...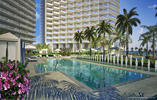 Bal Harbour, United States
The St. Regis Bal Harbour Resort
A new icon, The St. Regis Bal Harbour Resort, Miami Beach, has arrived. A...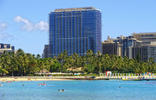 Waikiki, United States
Trump International Hotel Waikiki Beach WalkŪ
Trump International Hotel Waikiki Beach WalkŪ, one of the first ultra-luxury...

Vieques, Puerto Rico
W Retreat and Spa Vieques Island
Surrender to your senses with W Retreat & Spa, Vieques Island, where the...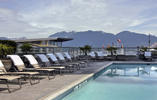 Vancouver, Canada
Fairmont Waterfront
The Fairmont Waterfront Hotel, Vancouver showcases the best of Vancouver....