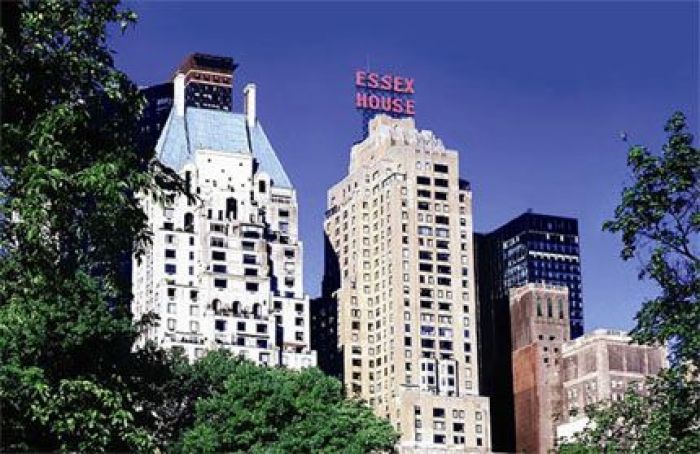 rom the minute you step into your private car pick-up, to the moment you have returned home, guests of the Lauren Berger Collection experience impeccable attention to detail as well as a level of service and comfort typically found only in the best luxury hotels or resorts.
Lauren's desire and requirement of her loyal staff is simple—treat each guest as if they are close friends or family. Every question and request is fulfilled with prompt attention. Special events, family gatherings and groups are encouraged and the staff can cater as much or as little as you may require.
Such was my experience as I was greeted at the airport in a roomy Mercedes E55 and taken to my accommodations at the residence on the 11th floor of the luxurious Essex House in New York City. My driver was warm as well as cordial and freely shared his extensive knowledge of the New York area.
Upon arriving at the residence in Essex House, we were treated to champagne and delicious snacks as well as greeted by Lauren herself, who personally ensured that all our needs were met. Is the fridge stocked adequately? Would you like to reserve the Mercedes for the rest of your trip? Perhaps a VIP reservation in the city for the evening? If we had asked for virtually anything, Lauren would have made it happen.
| | |
| --- | --- |
| | The Essex House is part of the award-winning Jumeirah Hotel group and has recently completed a $90 million renovation. Known as a landmark in Manhattan, it is located in a prime section of the city overlooking Central Park. A favorite property among celebrities and politicians, amenities abound in the hotel and guests of The Lauren Berger Collection may take advantage of any of the hotel amenities. |
The Lauren Berger Collection boasts ideal locations in Manhattan, as well as the Hamptons, Eastchester, Long Island and Connecticut. From easy access to the urban scene in New York City to the European feel of Portofino at her home in New Rochelle, the warmth of the décor coupled with the hospitality of her staff make each property a place you'll want to call a second home. It comes as no surprise that her guests return often.
Should you find yourself in need of a vehicle during your stay, only the best will be supplied. Guests of the Lauren Berger Collection have access to every vehicle available at the Classic Car Club Manhattan. The club boasts a wide variety of vehicles from classic to current, suiting virtually all tastes. Stand-out models include a 1965 Shelby Cobra, a 2008 Maserati Gran Turismo and a 2006 Aerial Atom.
Whether your ideal vacation includes the excitement and energy of New York City or the serenity and quietude away from the "hustle and bustle," the Lauren Bergen Collection of luxury accommodations has a property that will exceed your expectations, making you feel as though you are an honored guest and personal friend of Lauren herself.
The beautifully appointed private residences and homes in the Lauren Berger Collection, are, as Ms. Berger herself says, "an amazing, delicious place to come to kick up your feet, to reunite with family; to reconnect and re-energize". After experiencing the collection first-hand, I happen to agree. In fact, I believe anyone who experiences the Lauren Berger properties will gain not only an exceptional experience, but an ever-lasting friendship.