Christina Stewart View Profile

Managing Editor | JustLuxe
It's Time for Australian Food & Wine
Posted: Jan. 29th, 2010 | Comments 1 | Make a Comment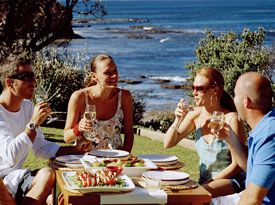 Luxury Vacations:
From fish and chips to lamb and lobster, Australian cuisine is as vast and varied as the outback itself. It's the vibrant Australian lifestyle that guides the sophisticated tastes of the locals and sets the arena in which mates can gather, eat, drink and toast the good life.
Wine, too, plays an integral role in the country's relaxed lifestyle and with an abundance of local varietals, such as the popular Shiraz, Australia is a welcoming respite for both novice and serious wine connoisseurs alike. When sampling the area's finest wines, why not experience the landscape and culture as well by strolling through the countryside?
Hop on a seaplane, fly over the harbor, and arrive in Hunter Valley where you can spend a leisurely day visiting wineries celebrating their 150th anniversary. Near Adelaide in South Australia, walk or cycle along Clare Valley's Riesling Trail or head to the Barossa Valley and pick up local favorites at the Maggie Beers Farm Shop to picnic among the world's oldest shiraz vines. Or how about taking a hot air balloon ride over to a private cellar door in Melbourne's nearby Yarra Valley, and then unwind at a lively B52 concert? Maybe you prefer a concert at the Leuwin Estate in Margaret River? If so, check yourself in at the charming Moondance Lodge and then travel south to Albany, which has the best farmer's market around.

Foodies will enjoy the eclectic local markets found in Adelaide and Melbourne, often considered the birthplaces of what Australians consider their "slow food." Begin your day at Melbourne's Federation Square, where you can take a tour of Tjanabi's kitchen and watch as the chef experiments with bush tucker and creates mod oz dishes. Head to Yarra River and walk the banks alongside Carolyn Briggs, a senior elder of the Boonerwrung people, who will give you insight into the city's connection with the aboriginal owners.

Additional activities include organizing a tropical culinary weekend retreat near Cairns in Queensland. Here, you can follow the Highlander Food Trail tour and feast on locally-grown bananas, paw-paws, mangos, pineapples and lychees in this 'exotic fruit bowl of the world' all the while taking detours to waterfalls and Spanish castles.

If you're headed to Australia is March don't miss the Melbourne Food & Wine Festival and the world's longest lunch or this April and May Adelaide will be home to the bi-annual Tasting Australia festival. October, don't miss your chance to attend Crave, a month-long event in Sydney featuring a Slow & Sustainable Food Forum and Food Fairness Summit, a growers' market, an open air festival, and more.

If you enjoy wildlife, wine and walking tours, then the 12-night, all-inclusive vacation might be right up your alley. Discover Queensland's Reef and Rainforest Coast, fly to Adelaide to tour the Barossa Valley vineyards, make your way to the nearby Kangaroo Island, and then explore Melbourne's laneways and culinary offerings. For more information on this exciting tour, which is priced from $1,520, visit www.Australia.com/now.

As you can see, food and wine opportunities in Australia are endless. So, why not satisfy your palate and start living like a local?

For JustLuxe Christina Stewart
Related Topics : Australia, Culinary, Wine, Sydney, Luxury Travel
Featured Luxury Hotels

Vieques, Puerto Rico
W Retreat and Spa Vieques Island
Surrender to your senses with W Retreat & Spa, Vieques Island, where the...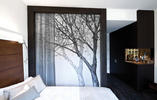 New York, United States
The James New York
The James New York brings luxury liberated from tradition to Soho. Located on...

Madrid, Spain
The Westin Palace Madrid
Commissioned by King Alfonso XIII in 1912, the newly restored Westin Palace...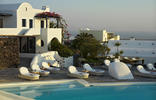 Santorini, Greece
Vedema Resort Santorini
Vedema Resort is the place where style, emotions, creativity and perfection...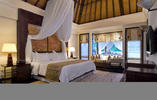 Bali, Indonesia
The Laguna, a Luxury Collection Resort and Spa
Nestled on Bali's finest white sand beach overlooking the majestic Indian Ocean...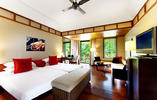 Langkawi, Malaysia
The Andaman, a Luxury Collection Resort
The Andaman, a Luxury Collection Resort located in an idyllic tropical setting...