Sport Fishing Vacations: Rani Resorts Lures Fishing Enthusiasts to Mozambique
Jan. 14th, 2010 | Comments 0 | Make a Comment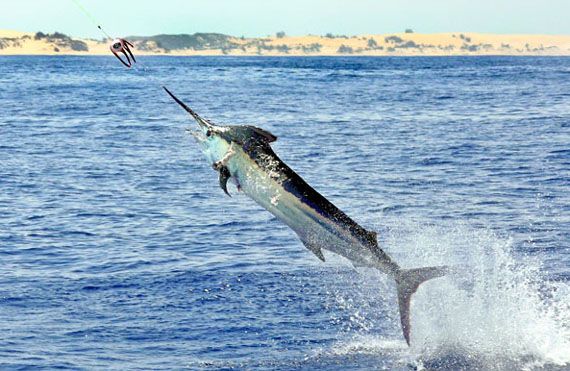 Luxury Vacations: Rani Resorts has introduced a new website catering to the international sport fishing world. The website, MozambiqueFishing.com,offers detailed information about the waters of Mozambique, one of the most spectacular sport fishing spots in the world. Here the Indian Ocean is unspoiled and largely unexplored, ideal for luxury fishing holidays. With its deep Mozambique Channel fed by the strong north to south Mozambican current, it harbors some of the world's most exciting game and bill fish.
The new website is a useful guide to the unique fishing areas surrounding the Rani Resorts properties and the fishing services Rani Resorts offers, including information about the company's 42–ft luxury fishing catamaran. It provides users with information about the various fishing techniques, the varieties of fish, fishing seasons and what equipment is available at the resorts. Also included on the website are blog-style "Trip Reports" submitted by fishing enthusiasts that share their experiences on the waters of Mozambique. Special offers are also posted and can be booked directly through the website.

Rani Resorts operates several properties in Mozambique's key sport fishing areas, the Bazaruto and the Quirimbas Archipelagos.

The Bazaruto Archipelago has been one of Africa's best sport fishing destinations since the late 50's. Renowned as a primary fishing destination for big game, especially marlin and billfish, world records have been set here. It is also the home of Rani Resorts' Indigo Bay Resort and Spa, one of the leading resorts in the country.

Blessed with many drop–offs, channels and reefs, the Quirimbas Archipelago marine reserve has an abundance of game fish and boasts year–round sport fishing. The shore fishing is good for light spinning and fly tackle. The area is famous for kingfish, the most exciting of which is the giant trevally. Rani Resorts operates three properties in the Quirimbas: Medjumbe Private Island, Matemo Island and Pemba Beach Hotel and Spa.



By Gabriele Klink
JustLuxe Contributor

Featured Luxury Hotels
Sedona, United States
The Sedona Rouge Hotel and Spa
The Southwest United States was once part of a vast domain of little known...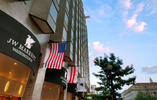 Washington, United States
JW Marriott Washington, DC
The JW Marriott Washington, DC is a luxury downtown Washington, DC hotel...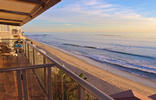 Laguna Beach, United States
The Retreat in Laguna
The Retreat in Laguna is where you can create your own personalized vacation...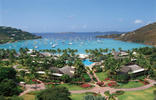 St. John, U.S. Virgin Islands
The Westin St. John Resort and Villas
Pure relaxation awaits you at The Westin St. John Resort & Villas, a refreshing...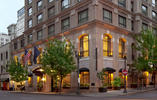 Portland, United States
The Westin Portland
Enter The Westin Portland and you will notice immediately how you are...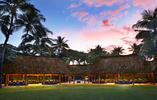 Nadi, Fiji
The Westin Denarau Island Resort & Spa, Fiji
Whether it's the private beach, the award winning Heavenly Spa by Westin, the...