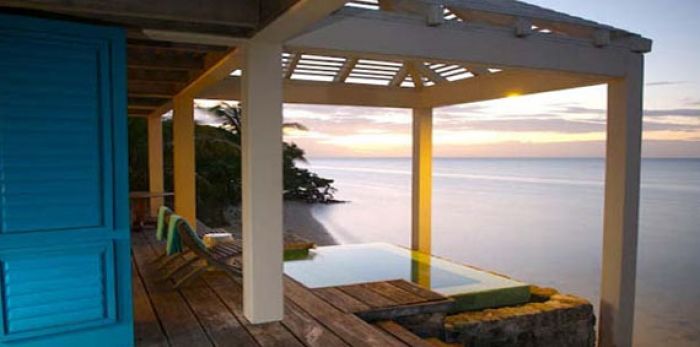 Luxury Vacation Rentals:
Ever thought about renting an island for a special vacation or getaway? We found this stunning vacation-rental opportunity on the Western Caribbean in Belize. Welcome to
Cayo Espanato
!
Itís a slice of paradise thatís only a two-hour trek from both Miami and Houston. While the entire island is available, there are six separate villas that can be booked individually as well. This ultimate boutique-island resort accommodates 16 guests, and depending upon the season, all six villas are available for $10,000 to $14,000 nightly.
Along with the tranquility and plentiful water-related activities, each villa has its own butler and staff along with concierge service 24/7. Visitors are encouraged to do as little as possible during their visits except enjoy themselves. Every need is taken care of by the staff of Cayo Espanato, as if they can actually read minds.
Since the nightly rate is based upon booking all six villas, it is possible to reserve less than full occupancy at a reduced rate.
See all
Luxury Hotels in the Caribbean