James Rothaar View Profile

Senior Staff Writer | JustLuxe
Luxury Safaris in Tropical Kenya
Posted: Apr. 27th, 2010 | Comments 2 | Make a Comment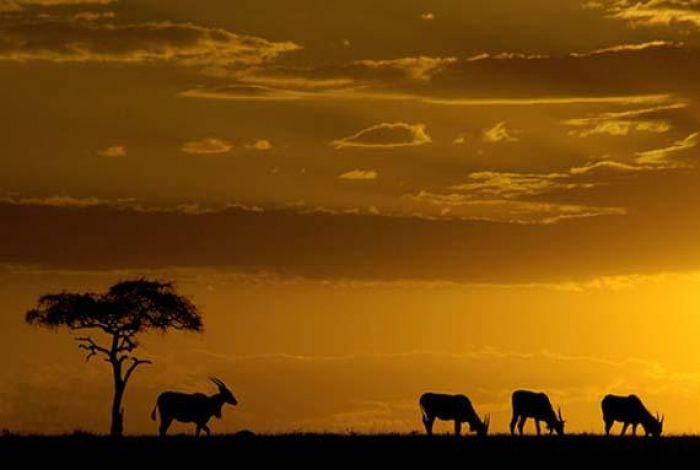 Ever thought of adding rumbling through the jungles of East Africa to your list of character-defining vacations? Safari tours through Kenya and Tanzania are enlightening, entertaining, safe and luxurious. While the level of luxury experiences range from full-scale plush to luxury-lite, there are numerous OMG moments to experience that will put you up close and personal with elephants, lions, leopards, buffalo, and rhinos.


While there are many wild animals migrating in Africa, the yearly migration of the gnu and zebra, the Great Animal Migration, takes place from the Serengeti National Park in Tanzania to the Masai Mara reserves in upper Kenya. It is the largest and longest overland migration in the world, taking place from July to November.

How about a beach safari? The coral reef-protected beaches of this year-round mild tropical oasis are filled with the same tropical fish species big-screen TV manufacturers use to demonstrate their spectrum of colors. Dolphins and sea turtles are plentiful as well as numerous marine land and flora that is indigenous to East Africa.

There are guided safaris for birding and game watching as well as tours for special interests. Are you ready to rumble?

Jungle-speak: Elephants, lions, leopards, buffaloes, and rhinos are the jungle's version of the "Big Five." See all Luxury Hotels in Africa
Related Topics : Safari, Luxury Travel
LET'S CONNECT LUXURY NEWS & MORE






Featured Luxury Hotels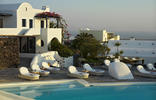 Santorini, Greece
Vedema Resort Santorini
Vedema Resort is the place where style, emotions, creativity and perfection...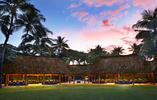 Nadi, Fiji
The Westin Denarau Island Resort & Spa, Fiji
Whether it's the private beach, the award winning Heavenly Spa by Westin, the...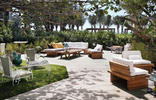 South Beach, United States
W South Beach
Glamour, location, style. Playful, energetic, whimsical. In a beachfront oasis...

Vieques, Puerto Rico
W Retreat and Spa Vieques Island
Surrender to your senses with W Retreat & Spa, Vieques Island, where the...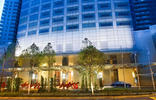 Singapore, Singapore
The St. Regis Singapore
Bask in the tropical summer at the heart of the shopping and embassy district...

Palm Beach, Aruba
The Westin Resort & Casino, Aruba
Imagine the sand beneath your feet and a soft steel drum playing in the...